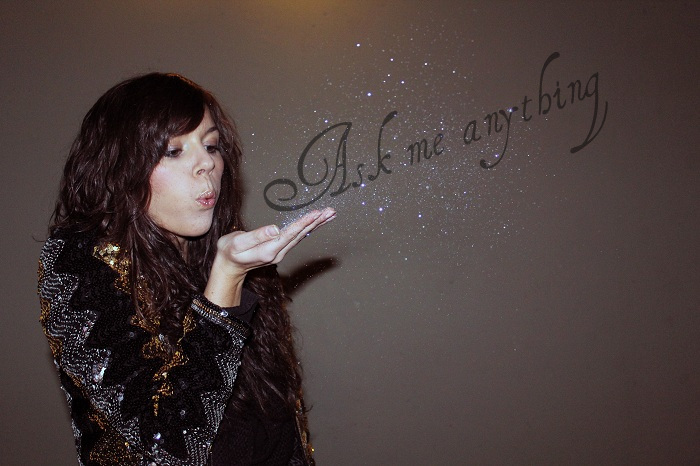 Un piccolo e velocissimo post soltanto per comunicarvi che ho appena creato la mia pagina personale su
Formspring.
Qui, anche senza registrazione, potete dare sfogo alle vostre curiosità, chiedermi consigli.. o quello che volete! Aspetto le vostre domande dunque!
Buon pomeriggio fashion lovers! :D
▪▪
A short and quick post just to let you know that I have just created my own page on
Formspring
. There, even without a login you can ask me anythink you want. So.. I'm waiting for your questions! Big hugs to everybody!
Condividi