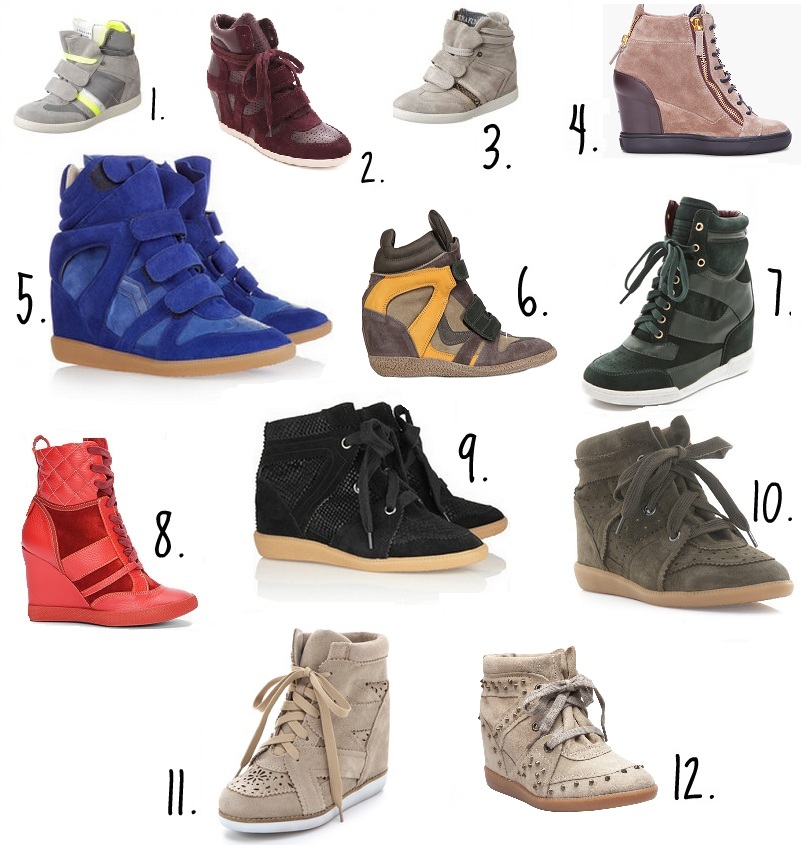 ..|Sneakers con la zeppa e Isabel Marant: consigli per lo shopping online!|
Come anticipato questa mattina, ecco alcuni consigli per lo shopping a tema sneakers con la zeppa ed Isabel Marants. In questo collage troverete alcuni dei modelli più in voga del momento e, in basso, la lista degli shopping online che le vendano. Qual è il vostro paio preferito?
|Wedges sneakers and Isabel Marant: shopping online advices!|
As I told you this morning, here some advices for the online shopping – wedges sneakers by Isabel Marant. In this collage you are going to find some of the most popular wedges shoes of the moment and, just here the list of some shopping online that are selling them. Which is your fav?