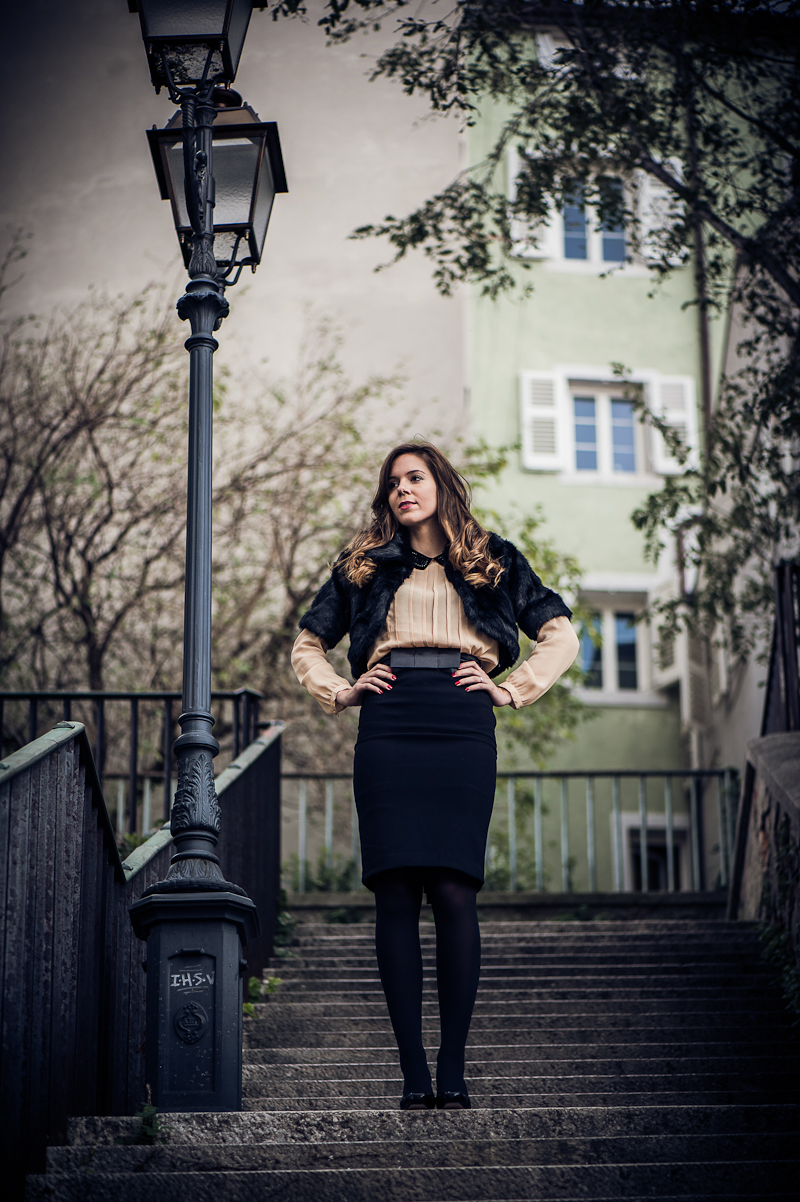 ..
|Tre giorni a Trieste per il negozio Godina in collaborazione con Silvian Heach: il racconto della mia avventura e degli outfit creati!
|
Buongiorno carissime!! Chi già mi segue sulla mia pagina Facebook e sul mio profilo Instagram (@ireneccloset) sa già che ho passato un weekend unico! Sono stata tre giorni a Trieste (Non ci ero mai stata ed è davvero una città splendida!) in sponsorship con Silvian Heach e ospite dello storico negozio Godina: più di 5.000 mq di negozio che si estendono su un solo piano (Rendendolo il negozio più grande di Italia) con tantissimi marchi dalla moda giovane alla classica, dallo sport alla cerimonia! Il mio weekend a Trieste è stata una vera e propria avventura!Appena arrivata sono stata subito accolta dal calore di Annalisa Godina, figlia del fondatore del negozio e dalla sua piccolina che probabilmente diventerà più fashionista di me (Ciao Viky!) e, dopo un giro nella splendida Trieste, sono subito stata catapultata nel tumulto dell'evento: un' intervista in Radio Punto Zero, ospite di Fashion Moods, di Barbara e dello splendido Maurizio (Che mi ha consigliato per il mio soggiorno l'hotel Urban: un hotel design in cui ho passato uno splendido soggiorno, grazie!). Il giorno successivo, il giorno dell'evento, sono stata prima coccolata da Studio Erre e da Fabio che mi ha fatto una piega a prova di vento e pioggia e poi subito in negozio dove ho avuto il piacere di incontrare alcune amiche triestine (Grazie di essere passate e delle chiacchere, mi sembra sempre di conoscervi da una vita :D) e alcune clienti che ho aiutato con lo shopping firmato Silvian Heach (E c'è davvero l'imbarazzo della scelta in un negozio così grande!). E poi via per le vie della città per scattare alcuni outfits,da giorno e da sera, dal casual all'estroso per le vie della città (Grazie Carlo per le magnifiche foto!) senza dimenticare la tappa da Pepi S'ciavi (Si scrive così, vero?) per il classico panino con Porcina e rafano!In questo post troverete tutte le foto degli outfit che abbiamo scattato, del backstage (E ne troverete molte altre sul mio profilo Instragram @ireneccloset!). In serata arriverà anche l'outfit che ho indossato per il mio arrivo in negozio :)Grazie mille ancora a tutta la famiglia Godina per avermi fatto sentire a casa e coccolata, a Silvian Heach per lo splendido evento e a tutte voi ragazze triestine che siete venute a salutarmi!
 |PHOTOS| by Carlo Pacorini 
|Three days in Trieste for Godina shop sponsored by Silvian Heach: the tail of my adventure and the outfit that I have created!
|
Total look Silvian heach
Scarpe Pura Lopez
 Abito SHAPE (Con stampa anni' 70) Scarpe di vernice Pura Lopez
 Vestito RED Valentino
 Abito frange iBlues
 Total look Silvian Heach Gilet F32 e stivali Albano
Stivali Biker Les Lolit
ress Elisabetta Franchi con inserti in pelle