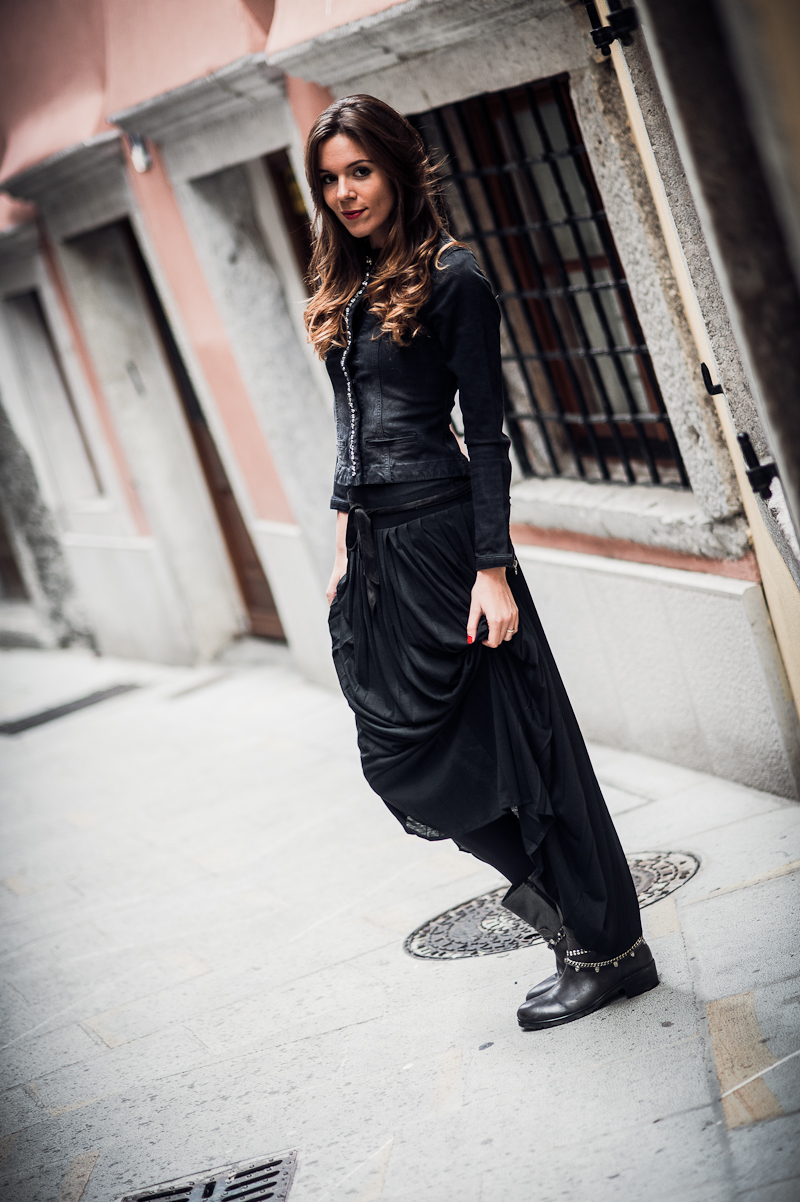 |Una gonna extra long e dettagli chic: ecco la mia interpretazione della gonna lunga in autunno!|
Buon sabato bellezzeeee!! Vi scrivo ancora sommersa dal piumone, con il mio Giova accanto a me che sonnecchia ancora un po'! Oggi ci aspetta una giornata intensa: abbiamo tante nuove idee per Irene's Closet ed oggi abbiamo l'intera giornata libera per iniziare a realizzarle: super contenta! Yeyy!  E se ieri vi avevo fatto vedere alcune idee per indossare gonne extralong (anche estive) in autunno e in inverno, come promesso, ecco la mia interpretazione! Grazie a Godina per il prestito abiti e a Carlo per le fotografie con lo sfondo di Trieste :D (Vi siete persi gli altri outfits creati a Trieste?). Baci girls fatemi sapere che cosa ne pensate!
|PHOTOS| by Carlo Pacorini
|An extra long skirt and chic details: here my interpretation of the autumn long skirt|
 Happy day girls!!  I'm writing you still in bed with my Giova near to me still sleeping! Today will be a long day: we have so much ideas for Irene's Closet and today we have the entire day to start creating them: super happy, yeyyy!!! And if yesterday I have shown you some ideas to wear extra long skirts also in autumn winter, as I have promised you, here my interpretation! Thanks Godina for the dresses and Carlo for the pics :D Kisses girls let me know if you like them!!