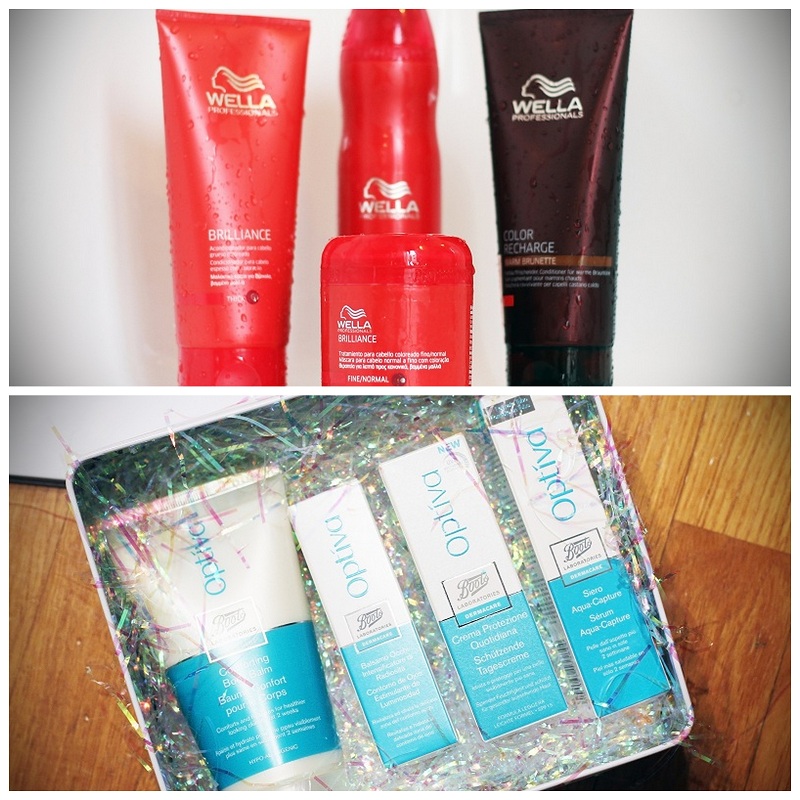 |Dai capelli al viso fino al corpo: ecco i prodotti per una remise en forme a 360 gradi!|
Buon pomeriggio care!! 
Visto che siamo in tema beauty in questi giorni

, 
oggi pomeriggio vorrei farvi vedere e vorrei parlarvi dei 
prodotti che sto usando da un paio di settimane
. Ottobre è stato un mese intensissimo, praticamente sempre con la valigia in mano: per questo, devo dirvi la verità, 
mi sono trascurata un po'
. Il risultato? Pelle del viso e del corpo secca (argh!) e capelli sfruttati (molto)!Da un paio di settimane dunque "mi sono rimessa in riga" e sto utilizzando dei prodotti davvero buoni: ecco qui!
|PHOTOS| by Gabriele Colzi
|From hair to body: here the products for a 360° remise en forme|
Happy day girls!! Since we are talking about beauty, this afternoon I would like to show you and talk to you about new products that I have been trying since a couple of weeks. October has been a very intense month always with my suitcase. The final result has been that my face and body skin was super dry and my hair super damaged! From a couple of weeks I have tryed to dedicate more time to myself and I'm trying very interesting beauty products: here you have!
Come sapete un po' di tempo fa Pier Giuseppe Moroni ha messo mano ai miei capelli, con un nuovo colore ed un nuovo taglio. Durante i miei 5 giorni trascorsi a Madrid in compagnia di Wella ha scoperto e testato tantissimi nuovi prodotti e questi sono quelli dei quali mi sono innamorata in particolare (Si trovano tutti nei saloni!):

SHAMPOO-BALSAMO-MASCHERA BRILLIANCE WELLA: per capelli normali\fini e colorati, con polvere di diamante. I capelli colorati già dal primo utilizzo sono brillanti, il colore protetto e i capelli rafforzati!
COLOR RECHARGE WELLA: presentato in anteprima a Madrid, mi è stata regalata una confezione da provare. Lo sto usando con parsimonia perchè è spettacolare e sarà in vendita nei saloni Wella soltanto a partire da questo gennaio.. In pratica è una crema che è disponibile in più tonalità a seconda del proprio colore (Nel mio caso brunette) che si applica come un balsamo ma.. colora (senza necessità di utilizzare i guanti)! Si tiene dai 3 ai 5 minuti a seconda dell'effetto e intensità desiderata e il colore fatto in salone viene ristrutturato e torna esattamente uguale a come è stato fatto dal parrucchiere! E' una vera e propria innovazione che consiglio davvero a tutti!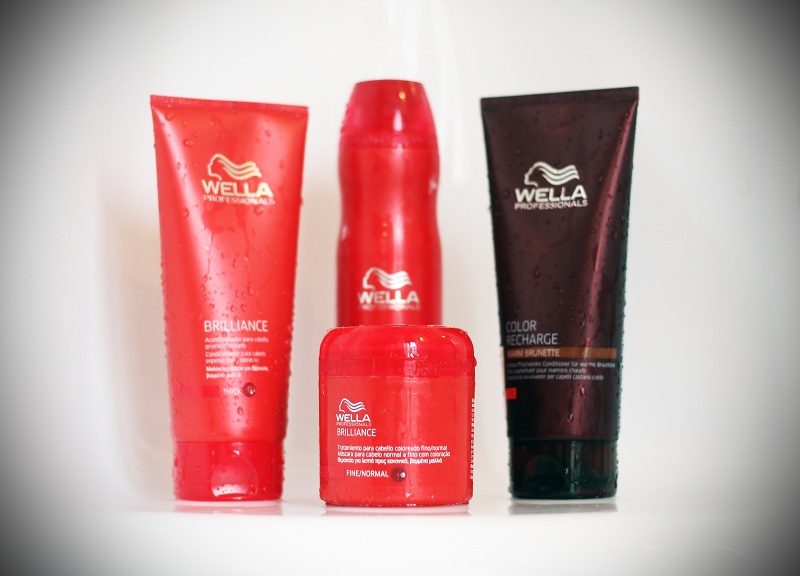 VISO E CORPO 
Per quanto riguarda viso e corpo, sto utilizzando invece i prodotti BOOTS della linea OPTIVA, la linea per pelli sensibili dedicata alle donne dai 18 ai 30 anni, prodotti ipoallergenici e privi di parabeni. Mi piacciono perchè contengono un'elevata protezione UVR, che contribuisce a rallentare l'invecchiamento cutaneo (Vi ricordate che ero andata a misurare l'età della mia pelle?) e uno speciale complesso che si chiama  Althalis che rafforza la naturale barriera idratante e che rende la pelle visibilmente più sana in 14 giorni.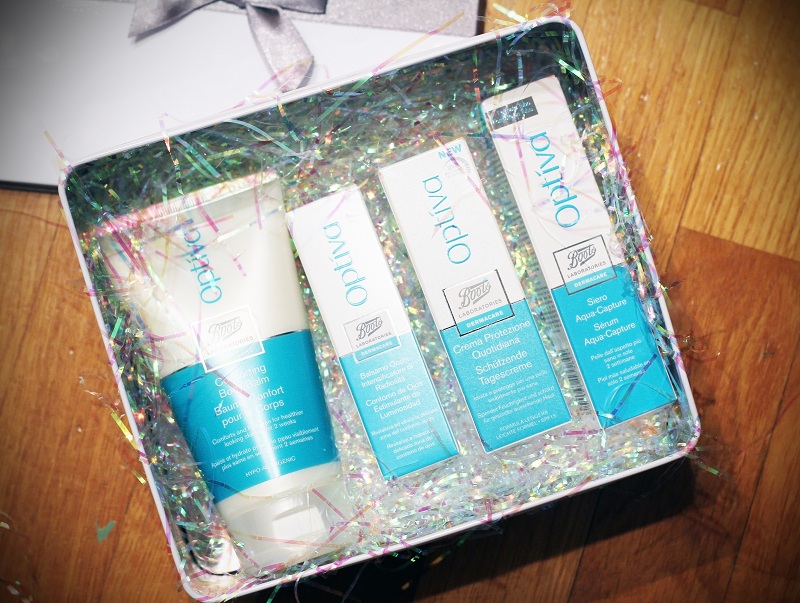 La mia routine comprende, uno dopo l'altro:
- SIERO ACQUA CAPTURE
- CREMA DA GIORNO PROTEZIONE QUOTIDIANA
- BALSAMO OCCHI INTENSIFICATORE DI LUMINOSITA'
Per il corpo, sopratutto per le zone secche, utilizzo invece il Balsamo corpo idratante sempre della linea Optiva.
In 15 giorni i risultati che ho visto sono una pelle più idratata e più uniforme ed i piccoli segni di espressione e della pelle secca.. spariti (Menomale! :P)