|Un raccolto semplice ma elegante in soli due minuti: ecco come si realizza passo per passo!|
Buongiorno carissime! Dopo i video "
Come truccarsi in 10 minuti
" e 
"

Il mio guardaroba

" 
nei quali rispettivamente vi avevo fatto vedere il mio trucco quotidiano e vi avevo fatto vedere il mio armadio, oggi ho deciso di farvi vedere un tutorial su come realizzare
 un raccolto semplice ma elegante in 2 minuti.
Si tratta di una pettinatura che uso spesso in quei giorni in cui i capelli non vogliono stare in nessun modo ed ho voglia di qualcosa di ordinato, anche se non ho minimamente tempo per una messa in piega. Una pettinatura semplice ma bonton che si realizza in pochissimi minuti! Bastano pettine a denti fini, forcine, lacca e due elastici. Pronte? :D
Ps. Questo weekend inizia ufficialmente il mio "Christmas tour" che toccherà tanti COIN di Italia in collaborazione con Silvian Heach! Sarò infatti ospite per tre weekend di diversi COIN di Italia  (location spazio Silvian Heach): un'idea carina per bere qualcosa insieme, farci gli auguri di Natale,  finalmente conoscerci di persona e si va va scattare anche una foto insieme! Se vi va di farmi un saluto e di passare un pomeriggio diverso, venite a salutarmi, io vi aspetto e spero tanto di rivedervi in tantee anche di conoscervi tutte, sono felicissima finalmente di parlarvi di persona :D Siete tuuuuutte invitate :D :D  
VENERDI 30  REGGIO EMILIA Presso COIN, corner Silvian Heach, dalle ore 18 alle 20
SABATO 1 MILANO CANTORE Presso COIN, corner Silvian Heach dalle ore 18.30 alle ore 20.30
DOMENICA 2 GENOVA Presso COIN, corner Silvian Heach dalle ore 18 alle ore 20!
SABATO 8 ROMA BUFALOTTA  Presso COIN, corner Silvian Heach dalle ore 18 alle ore 20!
E poi.. TORINO!!
|VIDEO| by Gabriele Colzi
|A simple hair style in only two minutes: here how to do it!|
Happy day girls!!  Do you remember last week? With the video about 
"How to make up in 10 minutes"
 in which I was telling you how I make up everyday and with
 "My closet" 
video we decided to start with a new editorial project in which to show you more about me, about us, about our lives.. So, after the first video about make up, I would like to show you a simple but elegant hair style!
It's a very simple but bonton hair style that I usually create when I have no time and i want something elegant without to use iron or something else. Are you ready? :D
Ed ecco alcuni risultati..
.. nella versione chignon ordinato (Senza "aprirlo")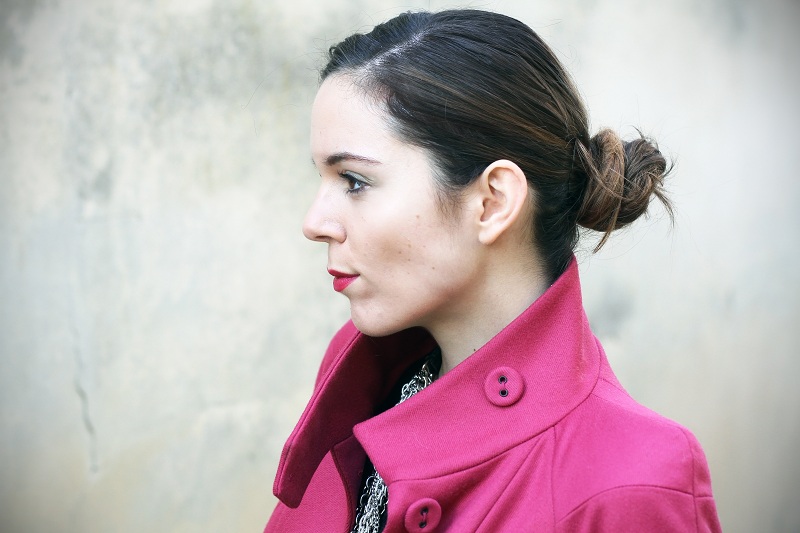 .. nella versione più aperta (e senza riga)!