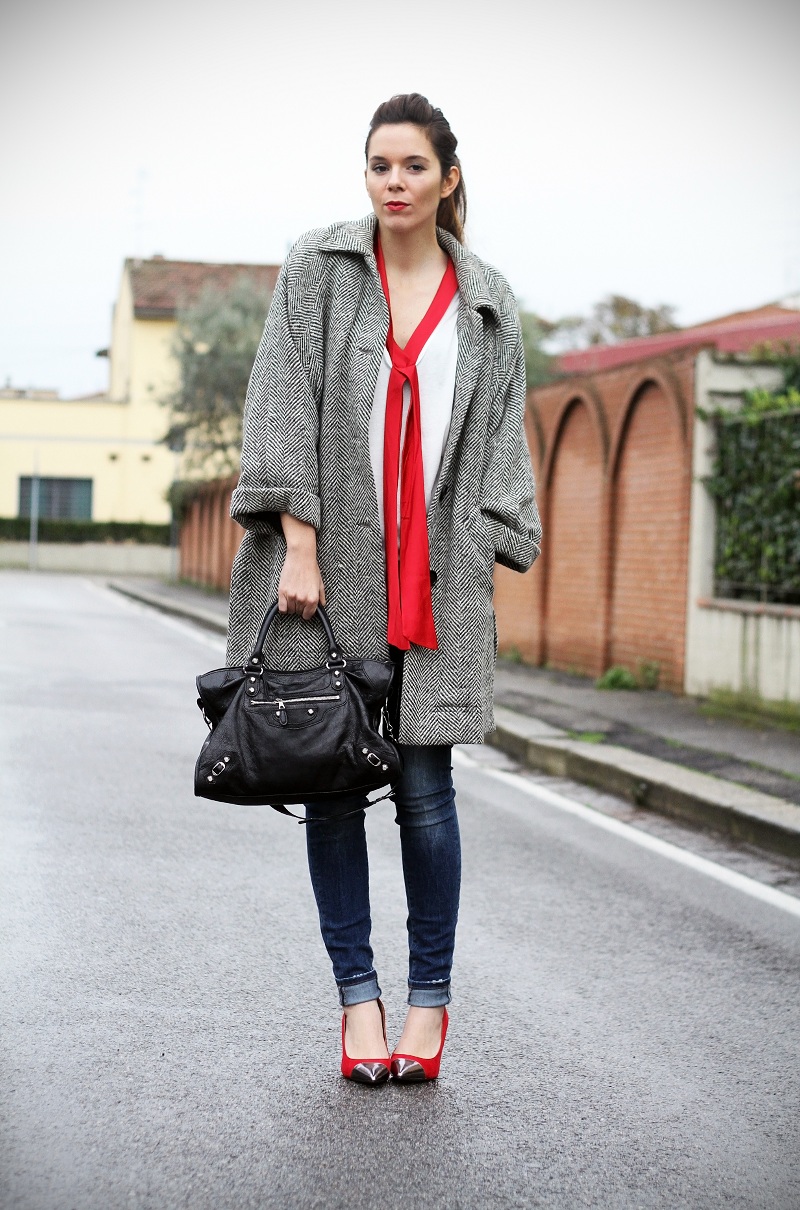 |Irene's Closet per "Make Love With" by OVS per la giornata mondiale contro l'AIDS|
Buon sabato carissime! Lo sapete che 
oggi è la Giornata Mondiale contro l'AIDS
? Mi è piaciuta moltissimo l'iniziativa di OVS che, insieme a UNAIDS, ha lanciato la capsule collection 
"Make Love With"
: una collezione di top e tshirt disegnata da ragazzi, giovani generazioni della moda internazionale: da Lavinia Biagiotti a Rachele Cavalli, da Maria Sole Ferragamo fino ad Alessandra Gucci e Francesca Versace. Il ricavato sarà devoluto ad UNAIDS per sostenere il progetto "Getting to Zero". 
La collezione è disponibile da oggi in store
 e presso il negozio online che trovate 
QUI
 (Ed i prezzi sono lowcost!). Nel mio post di oggi indosso una delle tee dell'iniziativa, quella di Marta Ferri. Spero che vi piaccia! Un abbraccio a tutte!
Ps. La prima tappa del "Christmas Tour" di ieri è andata benissimo!! Sono troppo felice di avervi conosciute cosi in tante :D Ci vediamo stasera a MILANO CANTORE e domani a GENOVA (info luogo e orari QUI). Poi lunedì vi farò vedere tutte le foto del weekend, e sono già tantissime <3
|PHOTOS| by Giovanni Gambassi
|Irene's Closet for "Make Love With" by OVS|
Happy day girls!!  Do you know that today is the international AIDS day? I liked sooo much the OVS idea to create a fabulous lowcost capsule collection of tee and tops created by the younghest generation of the most famous designer: from Lavinia Biagiotti to Rachele Cavalli, from Maria Sole Ferragamo to Alessandra Gucci. Today I'm wearing one of those tee, the one created by Marta Ferri. Hope you'll like it! A big hug!
|MY LOOK|
TEE: 
OVS "Make Love With"
COAT: 
VINTAGE
JEANS:
 RIFLE
SHOES: 
I LOVE SHOES
nuke
BAG: 
BALENCIAGA
|DO YOU REMEMBER?|