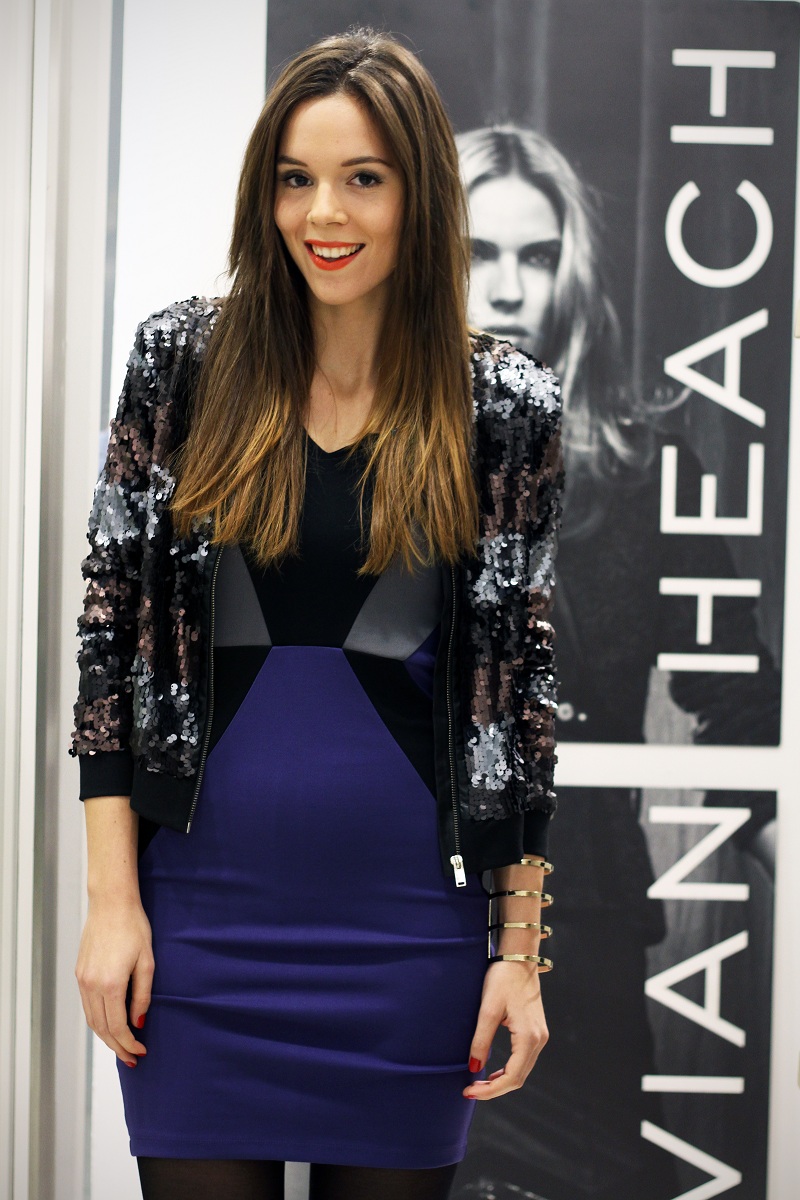 |Massanova Torino: l'ultima tappa del Christmas Tour Silvian Heach e tanti GRAZIE!|
Ciao girls! Come promesso questa mattina ecco il post che stavate aspettando! Vi dico già che la lacrimuccia di commozione ci sta tutta per me, in questo momento. Il Christmas Tour di Silvian Heach, con la tappa di questo weekend a Torino, presso il meraviglioso negozio Massanova, è ufficialmente terminato! E' stata una delle esperienze più incredibili che abbia mai vissuto: 5 città italiane (Torino, Milano, Genova, Reggio Emilia e Roma), 3 weekend, tanti momenti epici, tante risate, tanta emozione per tutte voi che siete venute a trovarmi e che mi avete dato così tanto affetto e così tanta carica. Ho già ringraziato tutte voi di persona quando ci siamo viste ma ancora una volta GRAZIE, di tutto, a tutte voi! E spero tanto di poter incontrare molte altre di voi un giorno :):)
Adesso vi lascio con le ultime foto, scattate nel negozio Massanova di via Roma a Torino che ci ha ospitato per l'ultima tappa: che ne dite dei miei outfits? La tutina che sembra una gonna (Ma che è invece è uno shorts) è tra i miei capi preferiti, che ne dite?
Se poi ve li siete persi trovate QUI il video del backstage della prima parte del tour, QUI e QUI le foto delle tappe di Reggio Emilia, Milano e Genova e QUI quelle di Roma!
Ps. Un grazie speciale a tutto il team di Silvian Heach che ha reso questa esperienza davvero unica ed un abbraccio a Gianfranco, Chiara e Carolina, colleghi e amici super!
|PHOTOS| by Giovanni Gambassi 
|Massanova boutique in Torino: the last stop of the Silvian Heach Christmas Tour.. and THANK YOU!|
Hi girls! As I promised you this morning, here the post you have been wating for! I'm writing you a little bit touched. The Silvian Heach Christmas Tour is over :( The last stop has been in Torino, at Massanova boutique this weekend! This tour has been one of the best experiences ever: 5 italian cities (Torino, Milan, Genoa, Reggio Emilia and Rome), 3 weekends, a lot os epic moments, funny moments and emotions for me! Thanks to all the girls how stopped by to say hello and to meet me, it has been such a pleasure, you are the best, really! Hope to meet you a lot of you in the future! Now I would like to show you alle the pics shoot in Torino at Massanova boutique: what do you think about my outfits? :D :D Thanks to all the Silvian Hech staff, you are the best guys!
 
Potete vedere acquistare i capi che ho indossato durante il tour proprio 
QUI
.