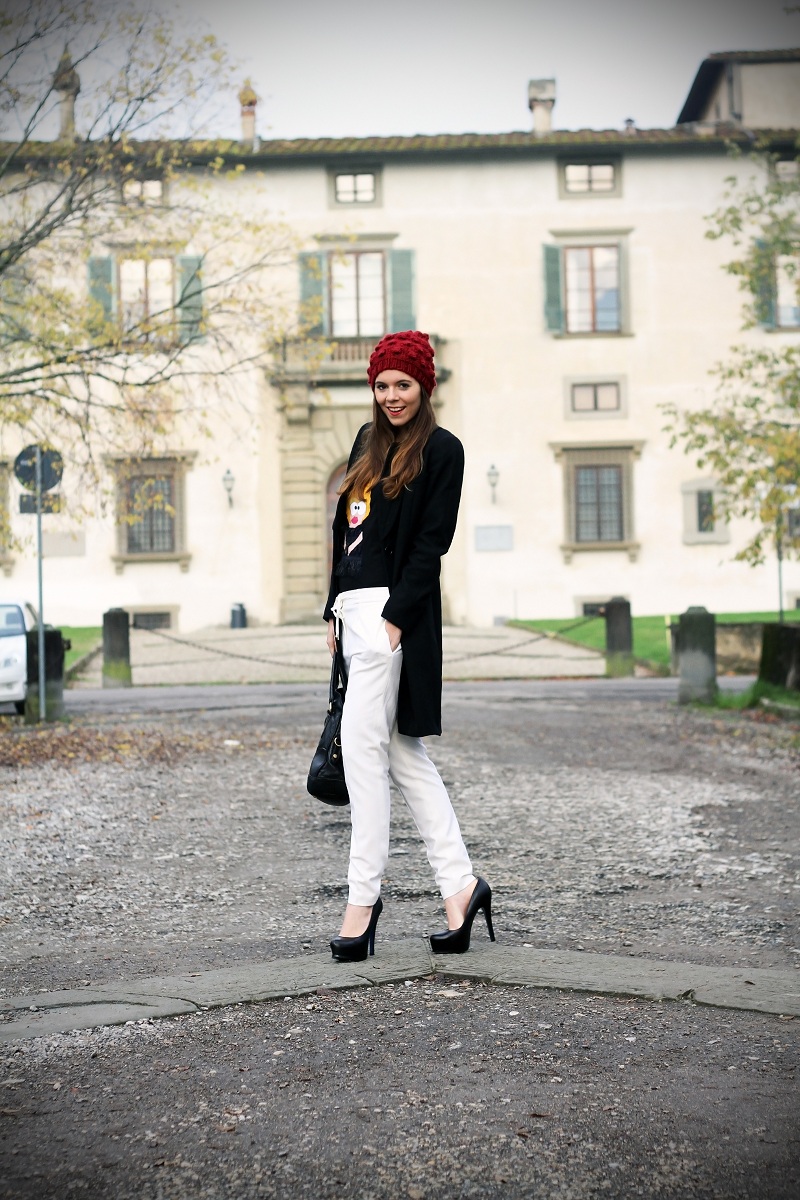 |Un paio di pantaloni bianchi ed un cappotto con il dettaglio sorpresa: ecco il mio outfit del giorno!|
Buon giovedì mie carissime! Come state? Come sta procedendo la vostra settimana? Ieri pomeriggio insieme a mio fratello, approfittando della giornata grigia ma finalmente non piovosa, abbiamo scattato qualche fotografia di un outfit che mi piace particolarmente perchè riesce ad essere 
scherzoso ma anche chic!
I pezzi forti dell'outfit sono il cappotto di For.Me Elena Mirò, dal taglio classico ma dal collo in pelle (Adoro!)  e un paio di pantaloni bianchi dal tagli sporty-chic di Massimo Dutti. Ho abbinato il tutto ad un cappello in lana (Che avete visto QUI in uno dei miei outfit scattati sulla neve l'anno passato) e ad un paio di decollete super altissime (Che ho già indossato QUI indossando il vestitino burberry ispired lowcost).Fatemi sapere che cosa ne pensate di questo outfit!
|PHOTOS| by Gabriele Colzi
|A pair of white pants and a nice coat: here my today outfit|
Happy day girls!!  How are you? How about your day? Yesterday afternoon together with my bro we went out to shoot this outfit: I like it so much, it is funny but chic, what do you think? The masterpieces of this outfits are the For.Me Elena Mirò coat and the white pants by Massimo Dutti! Let me know if you like this post!