|Il video del backstage del Christmas Tour Silvian Heach at Coin tra Reggio Emilia, Milano e Genova: tra sushi, balli, risate e tanti vestiti sparkling|
Buongiorno carissime!!! Ieri pomeriggio mi ha telefonato il mio Giova: 
"Ire, ci ho messo 6 ore ma ho una sorpresa per te"
. Lo vedevo armeggiare con la reflex durante il tour e qualche volta mi sono pure arrabbiata, come in qualche spezzone si vede: 
"Amore sono struccata, accidentaccio!".
Onestamente l'avrò visto girare qualche spezzone sì e no 3 o 4 volte durante il weekend del tour Silvian Heach tra Milano, Reggio Emilia e Genova eppure..
Wow è uscito un video super carino sul backstage del pre e post evento nelle varie tappe del tour (Purtroppo non abbiamo materiale del "durante" evento perchè Giova era impegnato a scattare tutte le foto che avete visto QUI e QUI!).
Vedi il video QUI.
E quindi avanti tutta tra pranzi e cene a base di sushi, spostamenti in treno\auto, risate, balli (scemi) e vestiti super sparkling! Spero che vi piaccia come piace a me!
Grazie Giova per il bellissimo video – ricordo e ragazze, noi ci vediamo a Roma questo weekend:
Sabato 8 sarò a Roma Bufalotta presso COIN del centro commerciale "Le Porte di Roma" per proseguire il Silvian Heach Christmas Tour dalle 18 alle 20 e domenica 9 sarò nel centro di Roma in via Margutta 71\a per il Pink Party di Roberto Coin dalle 17 alle 21. Vi aspetto!
|VIDEO| by Giovanni Gambassi
|Backstage video of the Silvian heach Christmas tour: sushi, travels, gags and so many sparkling dresses!|
Good morning girls!! Today i would like to show you the video of the backstage of the Silvian Heach Christmas Tour around Italy. Hope you'll like it! Thanks a lot to my BF for this sunny video, I love it soooo much!! <3<3
Ed ecco alcuni spezzoni :D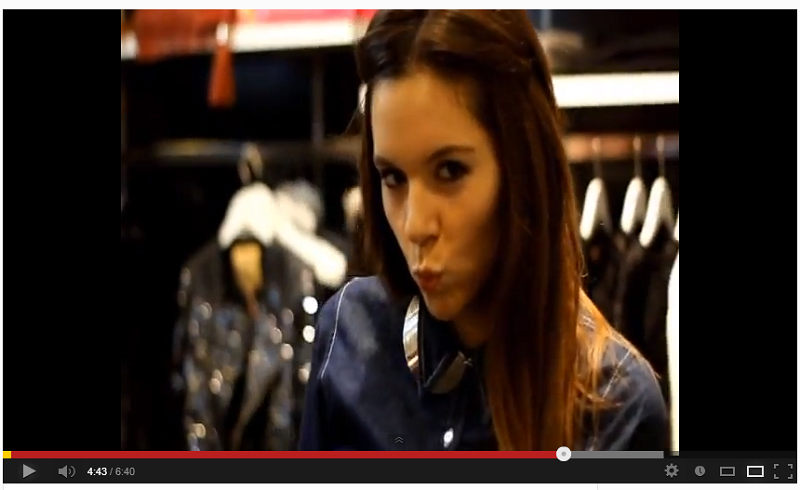 Altri video?
Un trucco perfetto in 10 minuti (Tutorial del mio trucco quotidiano)
Il mio guardaroba (Tour panoramico del mio guardaroba)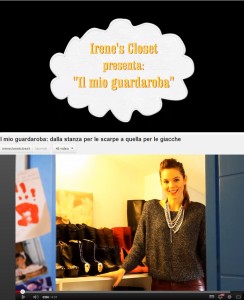 Una pettinatura elegante senza messa in piega (In 2 minuti)