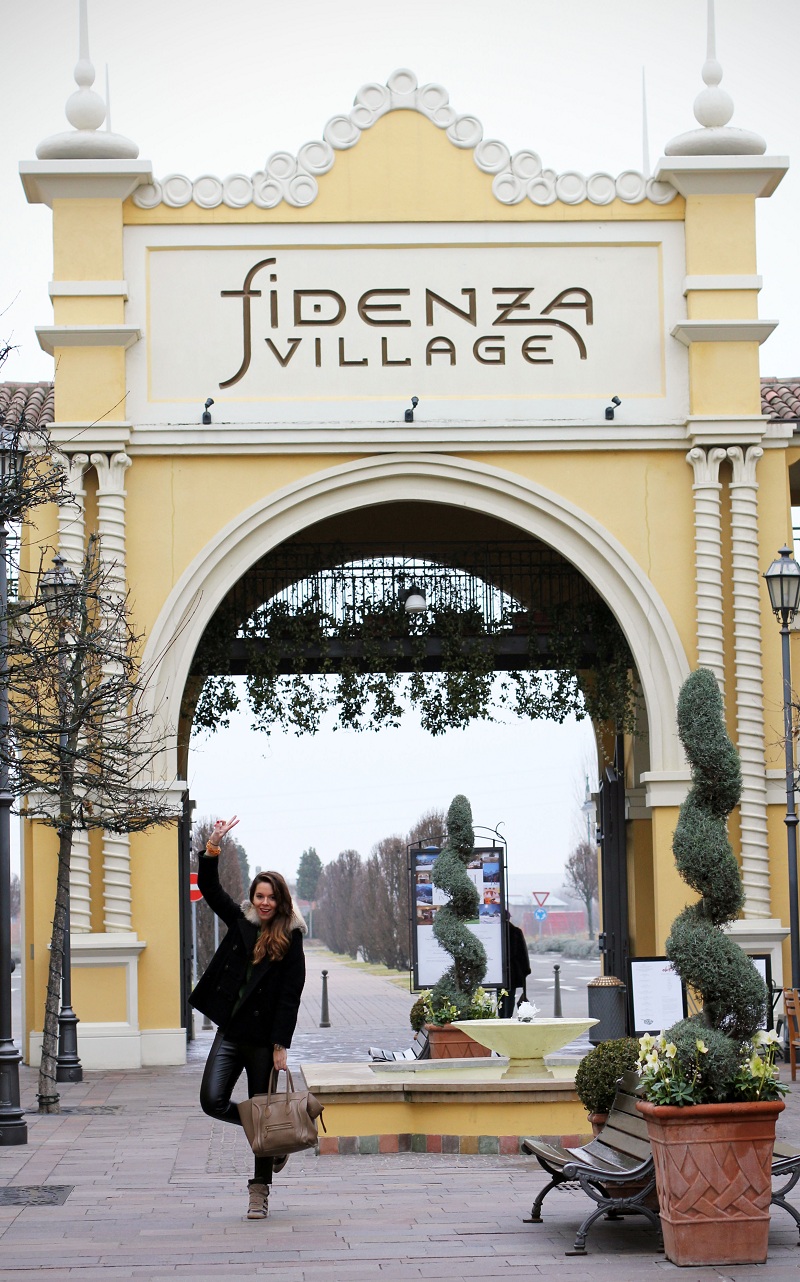 |Una giornata di shopping sfrenato al Fidenza Village durante i saldi|
Buongiorno bellezze! Se ieri mi avete seguita su Instagram (
@ireneccloset
), 
Twitter
 oppure 
Facebook
, avrete già intravisto qualche (molte) foto della mia giornata di shopping sfrenato al 
Fidenza Village 
durante i saldi. Abbiamo infatti approfittato dei prezzi ancor più bassi rispetto al prezzo di outlet, già conveniente, per fare letteralmente uno shopping pazzo: io e Giova abbiamo riempito di pacchi la bauliera della macchina, non vi dico altro :D Durante la giornata abbiamo scattato anche tantissime foto per catapultarvi con me nello shopping sfrenato e farvi vedere alcuni capi che mi sono piaciuti! Dopo il salto vi racconto tutto :)
|PHOTOS| by Giovanni Gambassi
|A shopping day at Fidenza Village with amazing Sale days!|
Happy day girls!! Have you followed my adventures on my Instagram (@ireneccloset), 
Twitter
 or 
Facebook 
during my super crazy shopping at Fidenza Village during sales? Wow, we enjoyed very smart prices to do some crazy shopping! During the day we shoot a lot of pictures to create this post, to show you how a crazy shopping day could be.. and also what have been some of my fav items inside the village!
Sia io che Giova abbiamo fatto alcuni acquisti di maglieria da Acquafredda 1998. La cosa ci ha fatto ridere perchè  quando siamo usciti dal camerino, entrambi abbiamo scelto due maglioni con alamari di due identici colori: carta da zucchero e mattone. Mi sa che ci dovremo mettere d'accordo quando usciamo di casa, per non vestirci coordinati (Oppure faremo un post outfit insieme diverso dal solito, ahha :D). Una nostra amica invece ha acquistato da Nike le Dunk Sk High per 60 euro, pazzesco!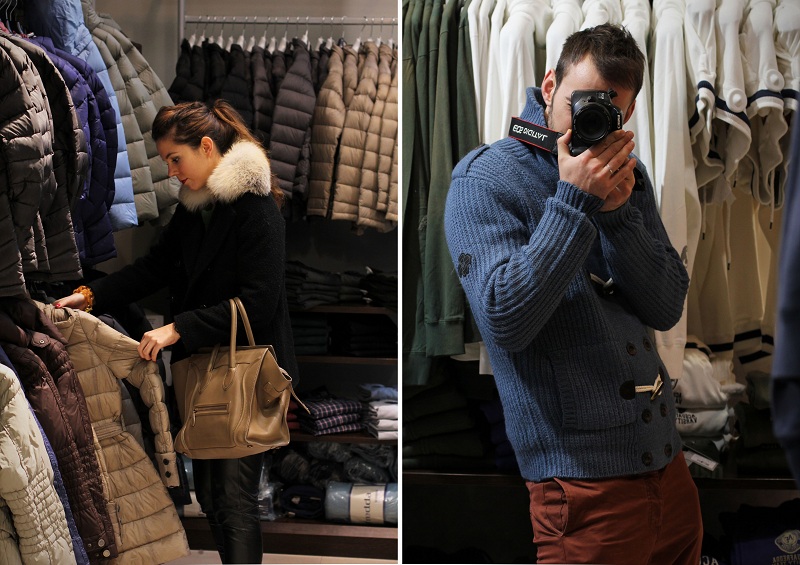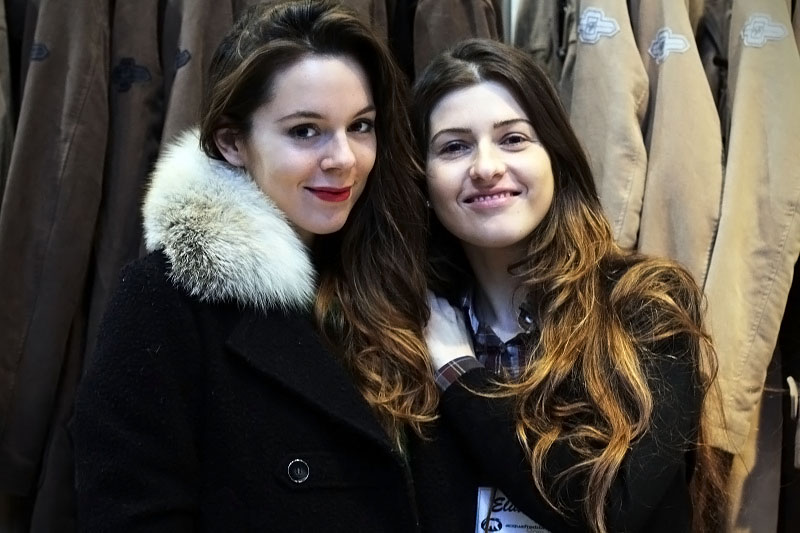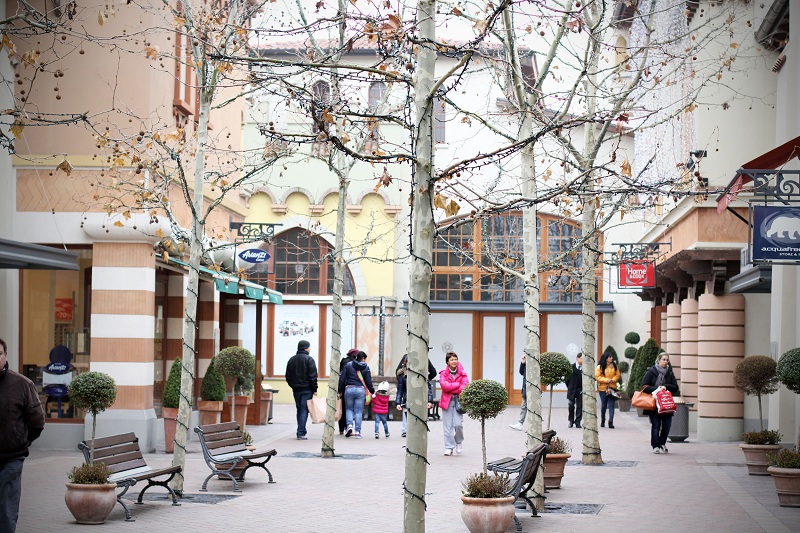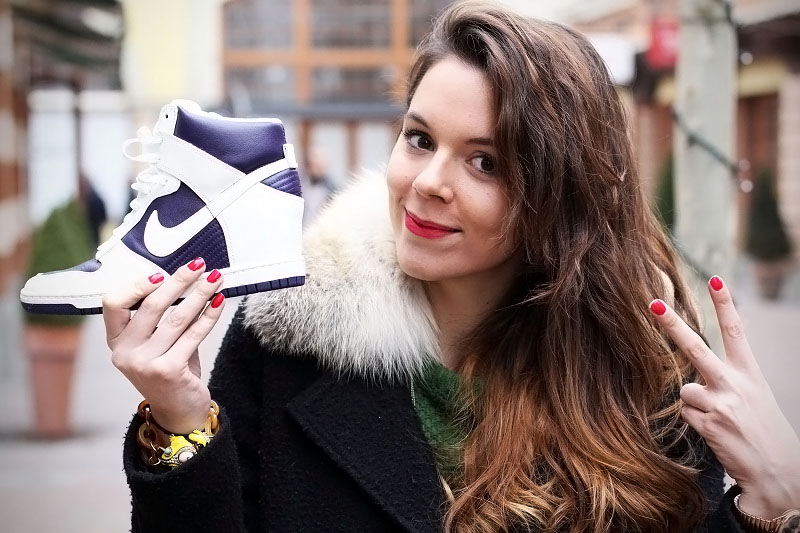 Seconda meta obbligata, 
Pollini: 
su Facebook e Twitter, vi ho fatto una testa tanta. Mi piaceva… tutto! Alla fine ho ridotto la selezione a due paia di scarpe, completamente diverse da loro. Un paio di stringate maschili borchiate e un paio di stivaletti rossi con la punta nera, molto rock: qual è il vostro preferito? Io alla fine mi sono detta, non sapendo cosa scegliere (Anche se, vi dico la verità, se non ci fosse stato Giova me le sarei portate via entrambe) "Ok, faccio un giro e ci penso". Alla fine non ho preso nessuna delle due: inutile dire che stanotte ho sognato le stringate… Classico!! Dite che se chiedo a Giova di riportarmi al Fidenza Village nel weekend mi uccide? :D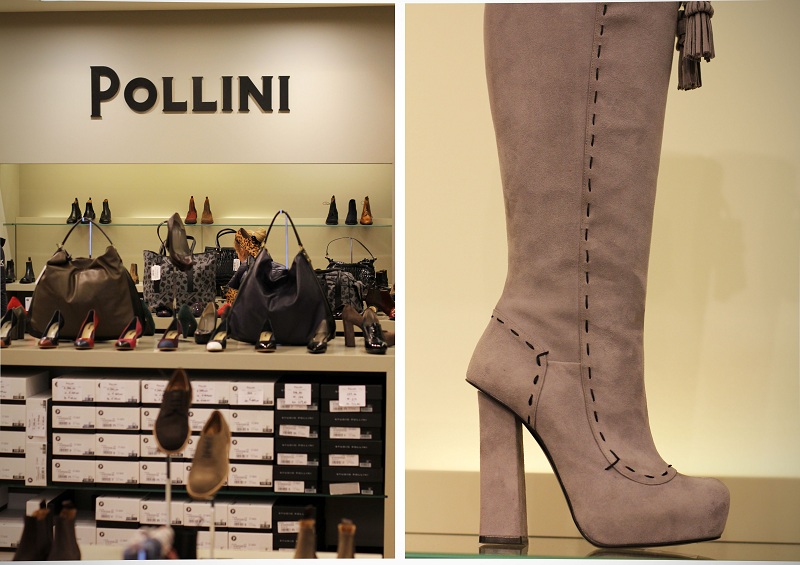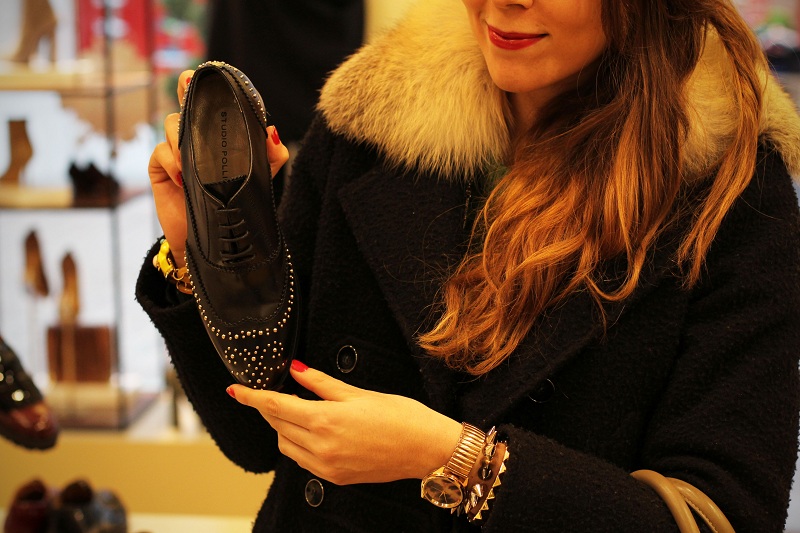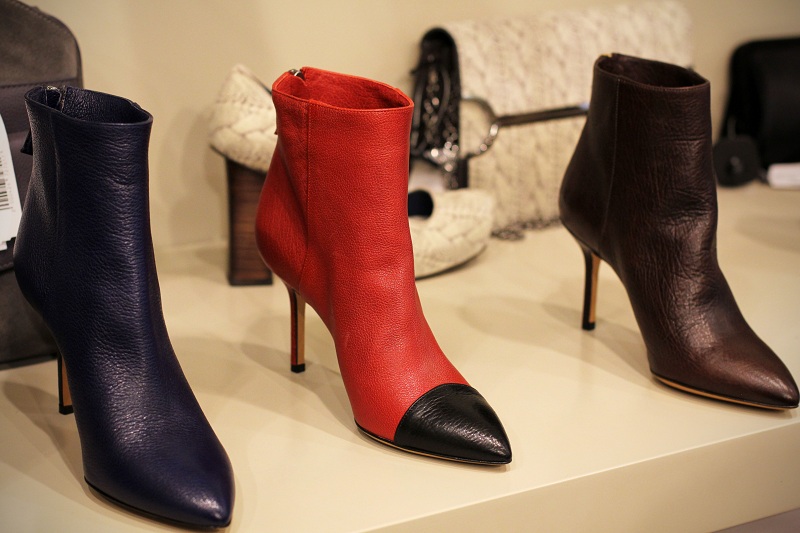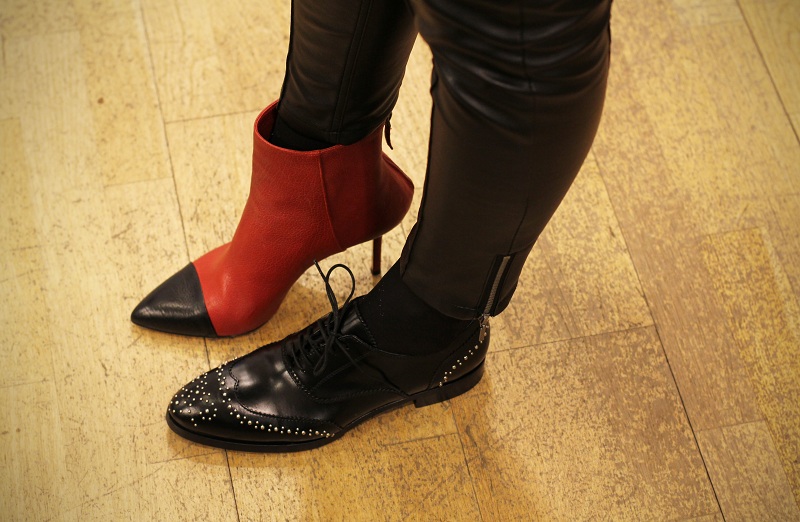 Prima del pranzo poi abbiamo fatto un giro da 
Patrizia Pepe
 (C'erano cose davvero carine!),
 Lindt
 dove appena arrivati Giova si è preso un caffè al cioccolato con cucchiaino di cioccolato che sembrava l'apoteosi della bontà, ed io mi sono fatta un bel sacchetto di cioccolatini vari e che mi guardano qui, dalla mia scrivania, con aria tentatrice (-.-) ed infine 
Diesel 
che al Fidenza è una new entry e dove mi sono innamorata di un paio di skinny floreale effetto militare (costavano poco più di 50 euro!)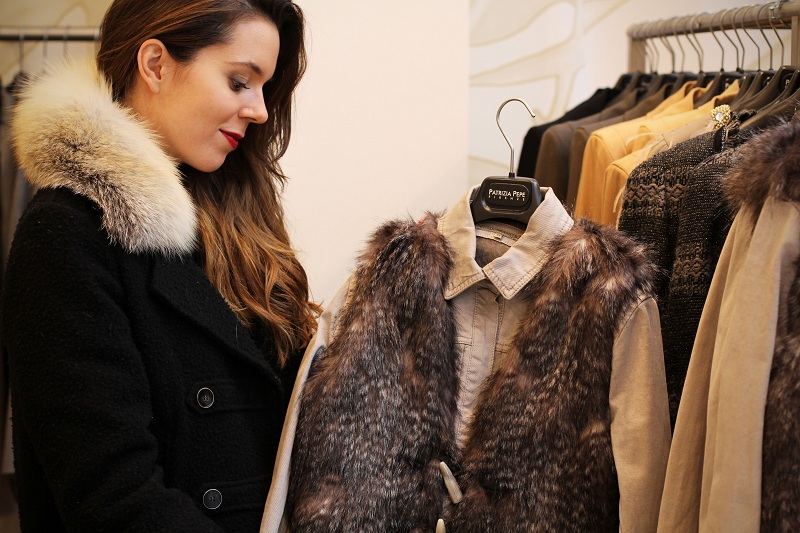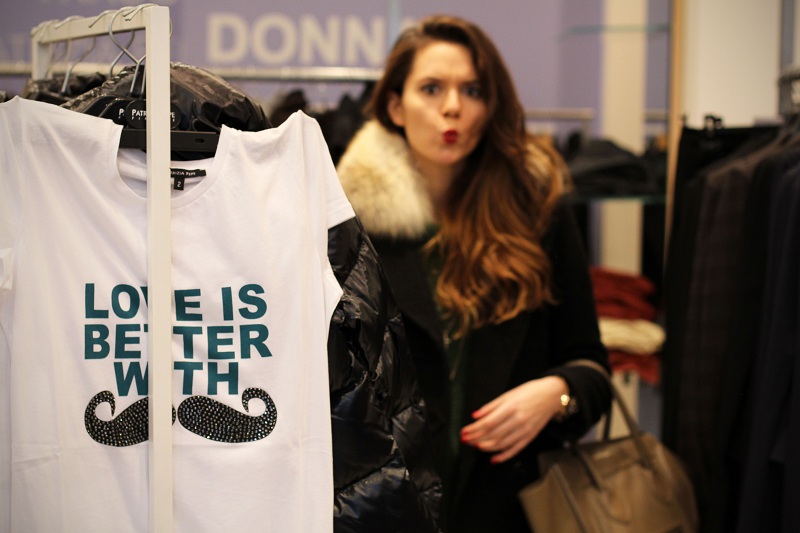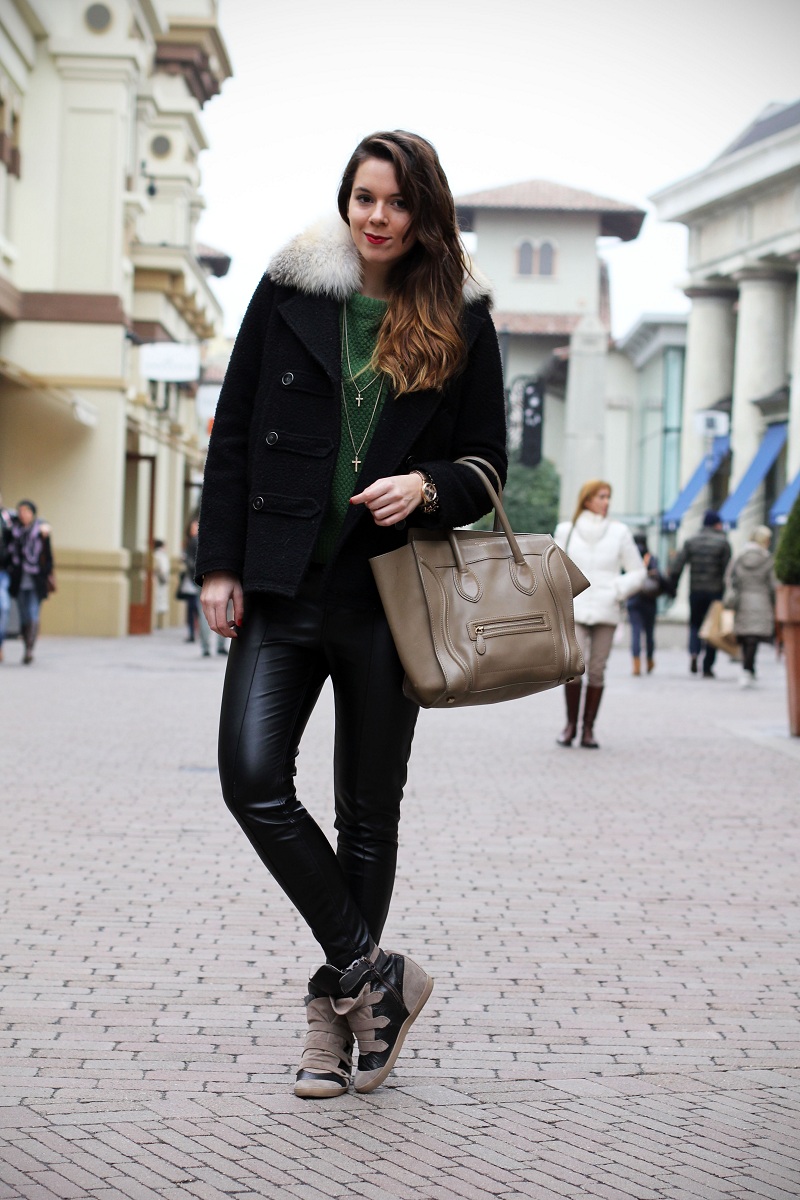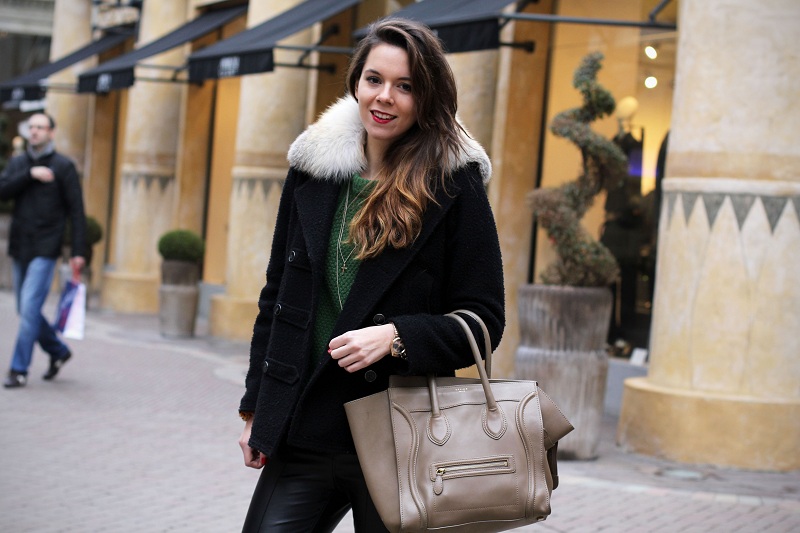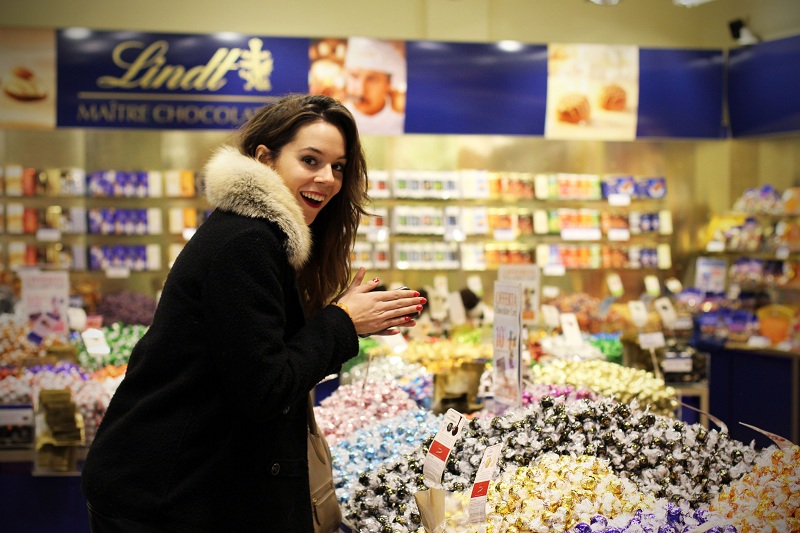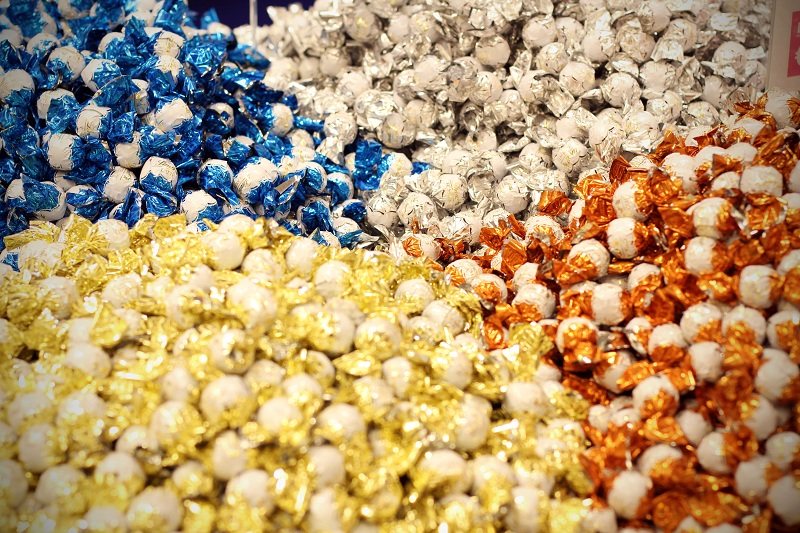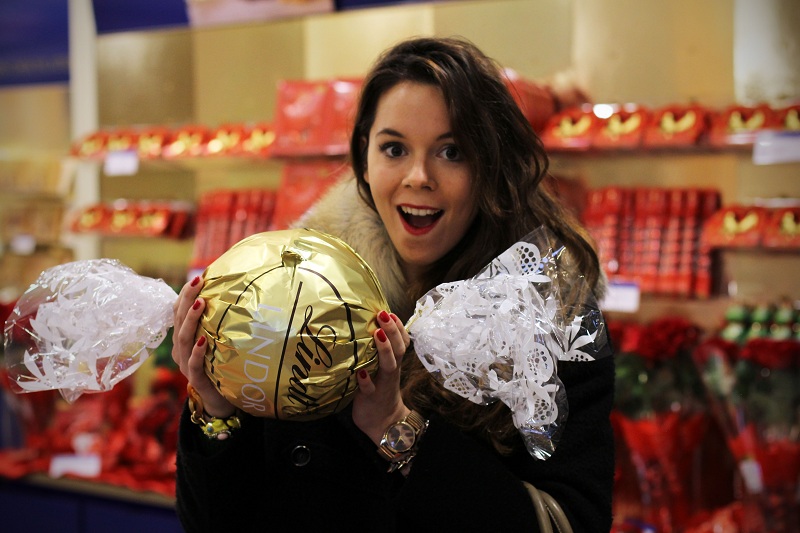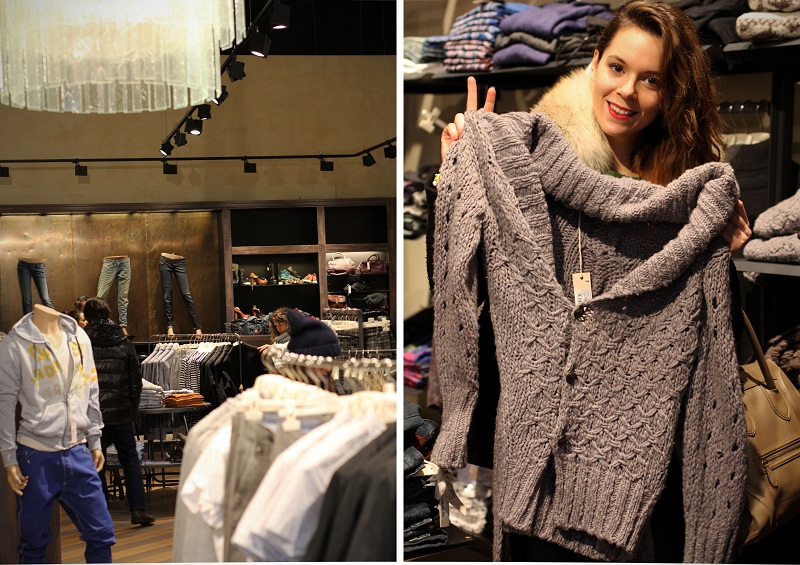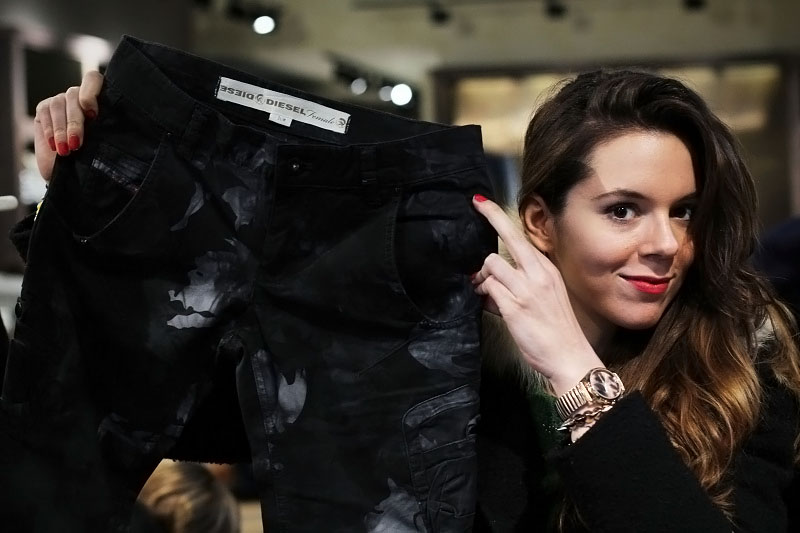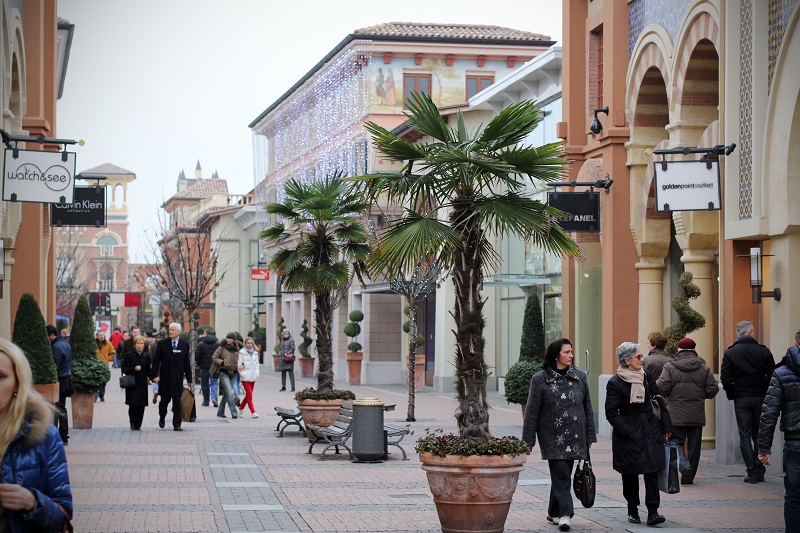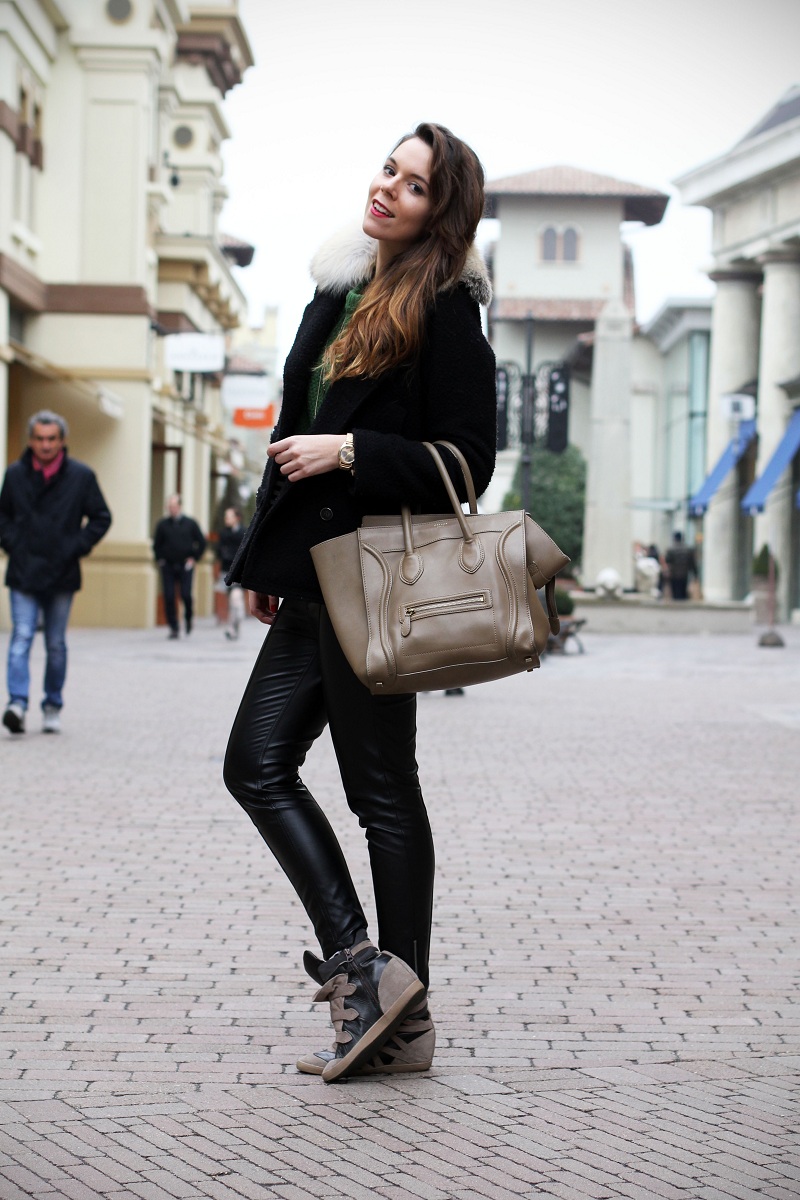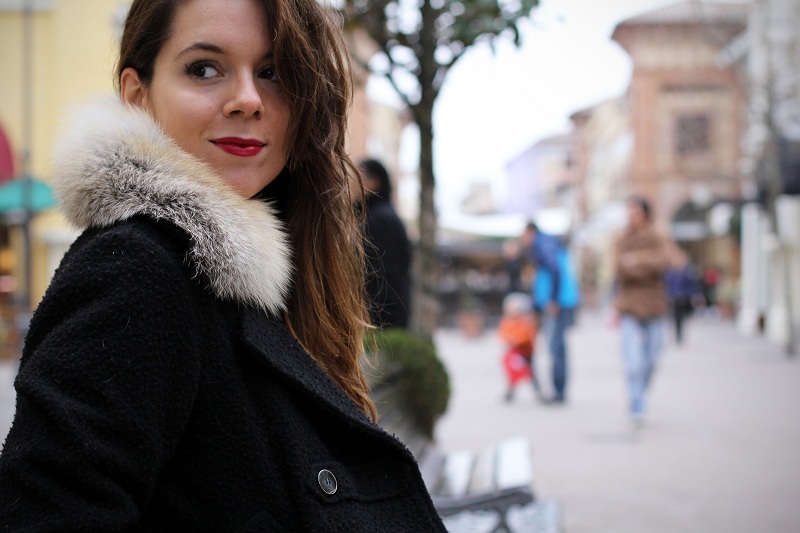 Tanto per non farci mancare niente abbiamo pranzato alla 
Barlumeria:
 ci è stato consigliato ed io lo consiglio a voi! Abbiamo mangiato prodotti tipici della zona, di prima qualità: una degustazione di parmigiano reggiano con mostarde, confetture e miele per Giova e una degustazioni di salumi per me, il tutto accompagnato da un rosso frizzantino che ci stava a pennello ;)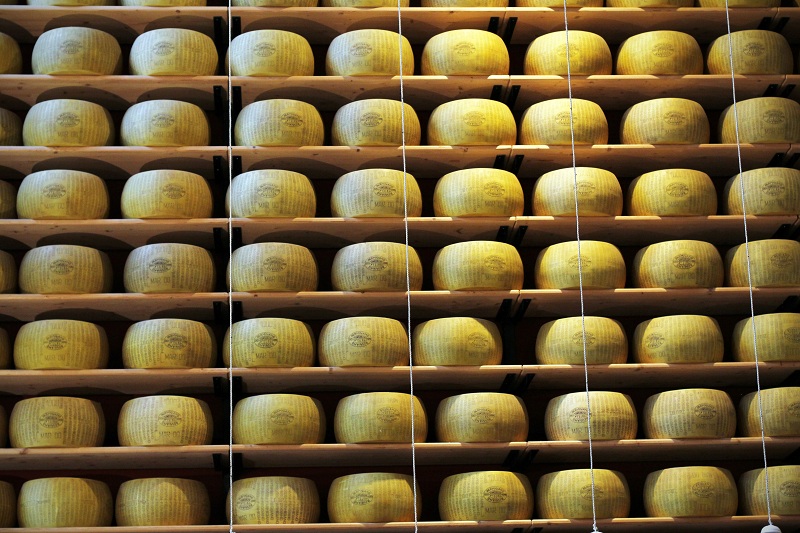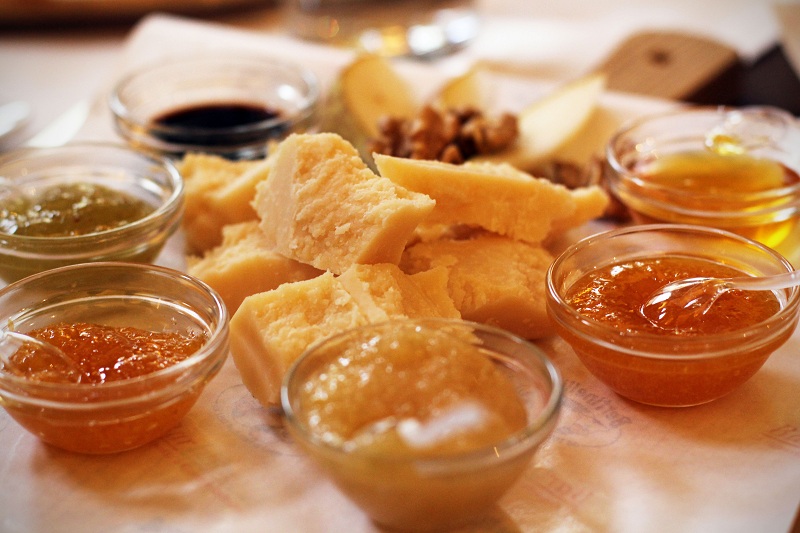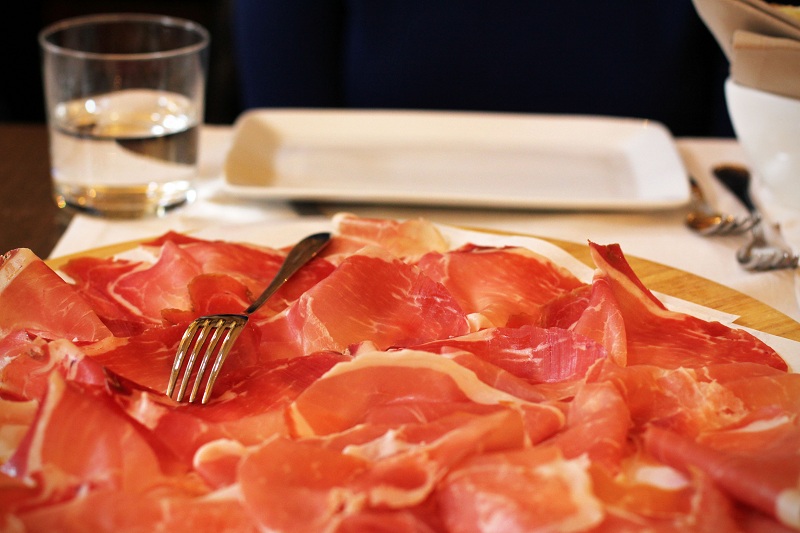 Dopo pranzo abbiamo proseguito il giro da 
La Perla
, dove un bustino scenografico ha catturato la mia attenzione ma, alla fine, ho optato per un più pratico reggiseno (ma ugualmente super sexy). Ci siamo poi provati occhiali da sole a gogo  e abbiamo curiosato da
 Trussardi
(La giacca non era bellissima?).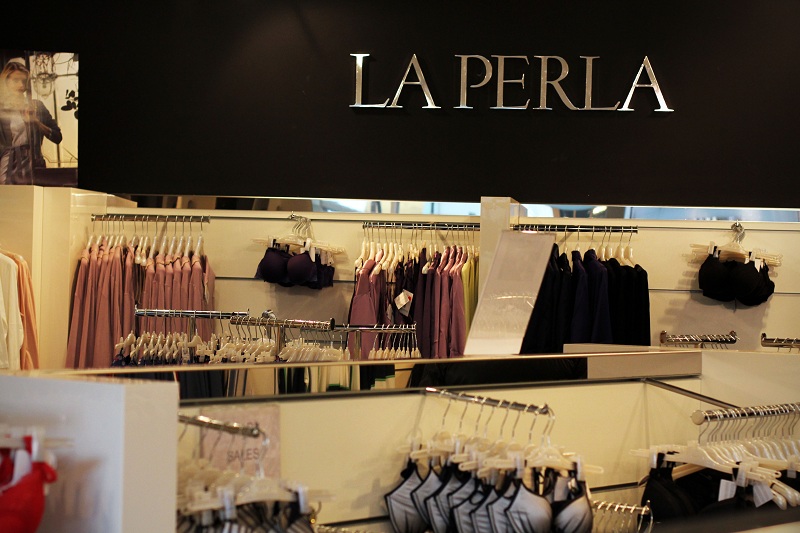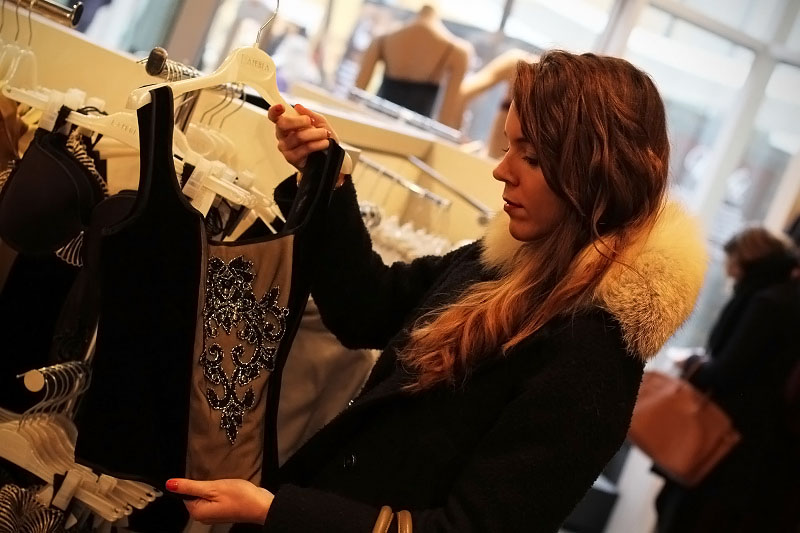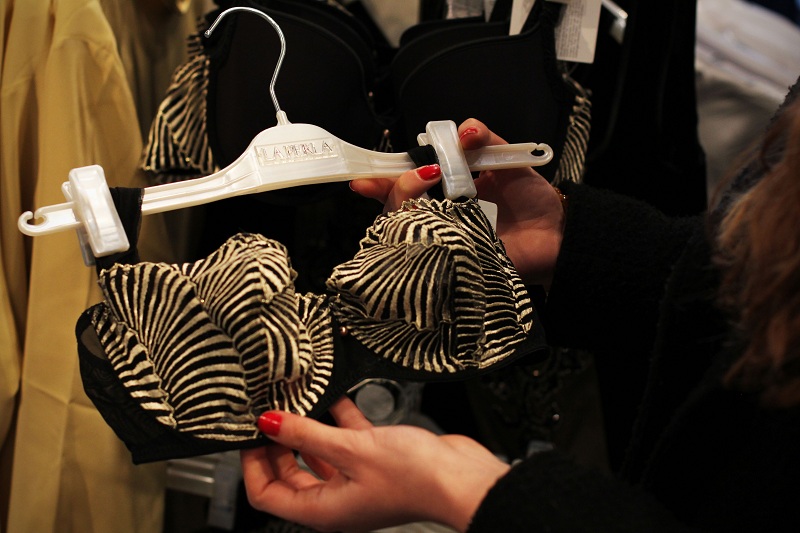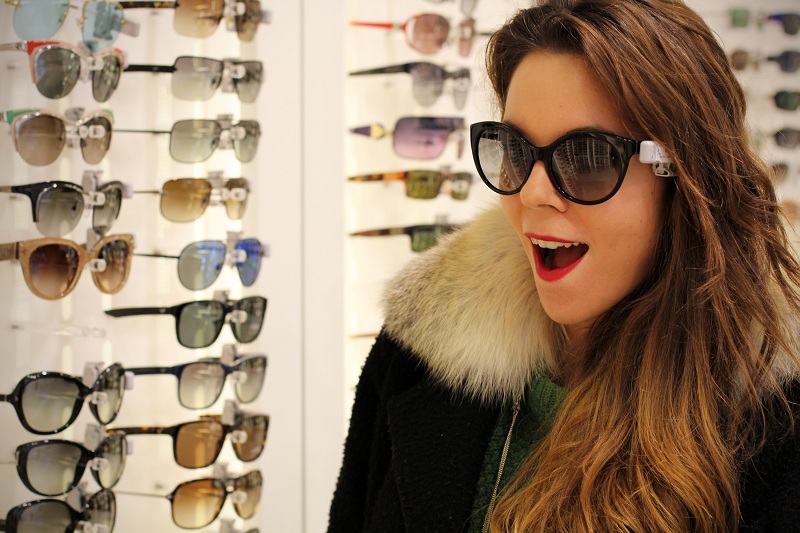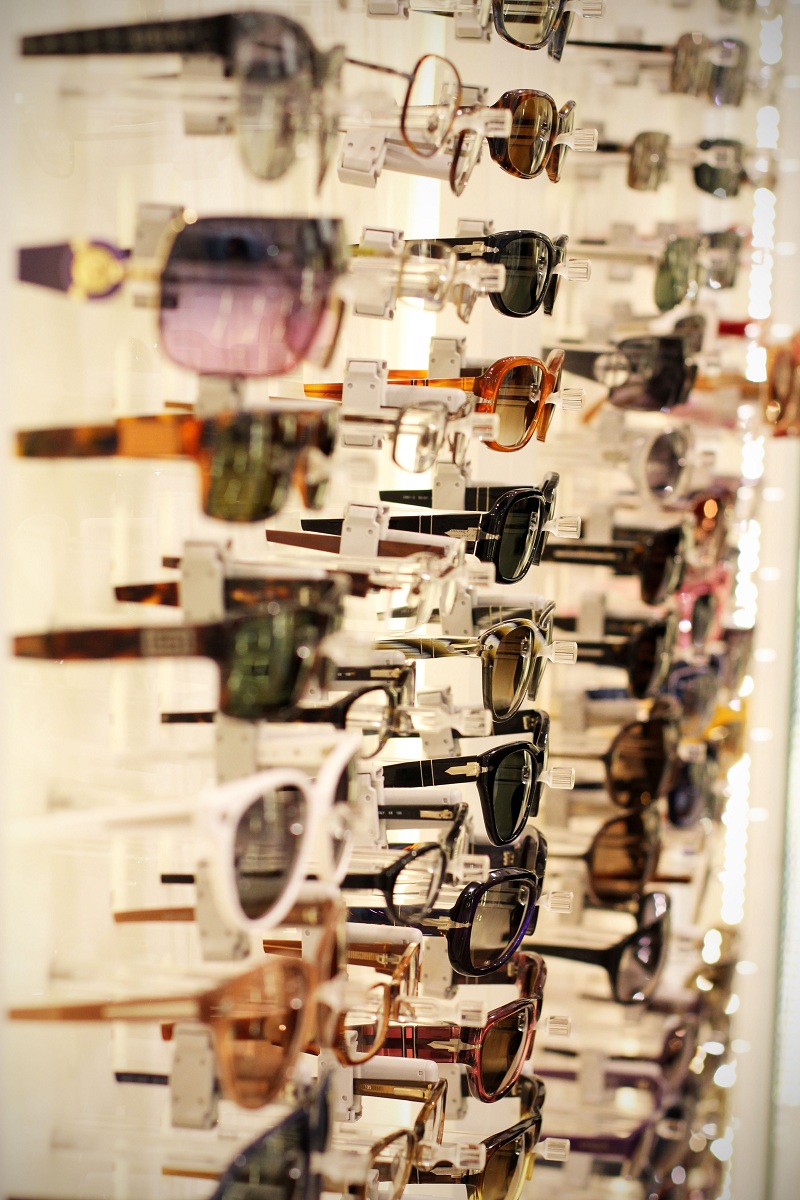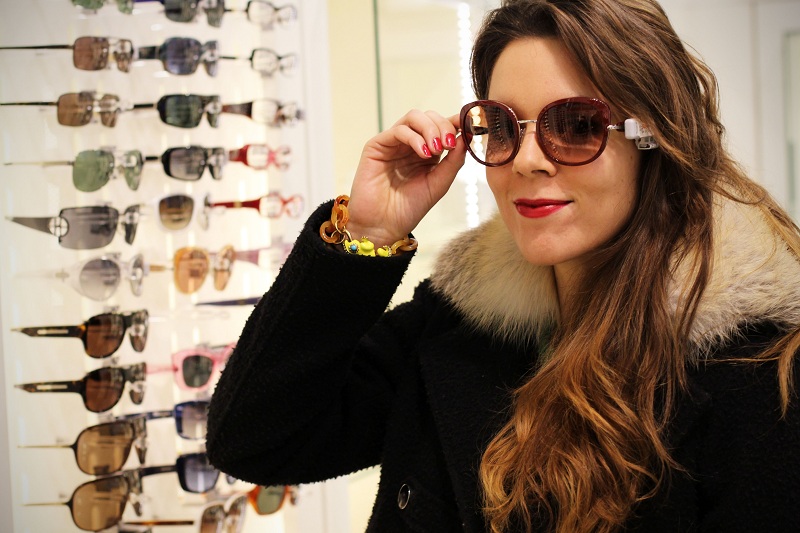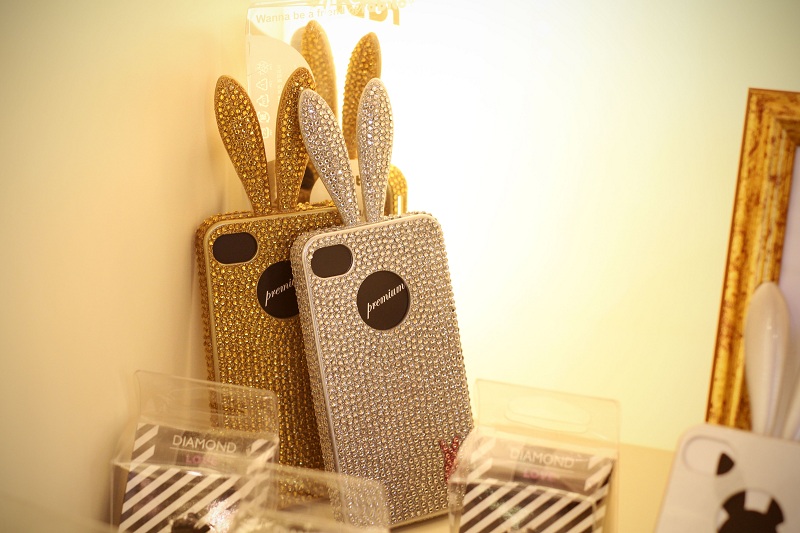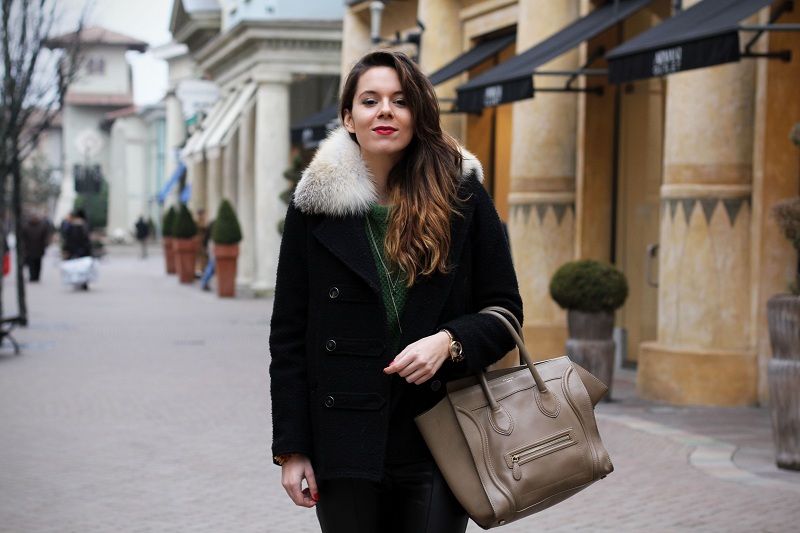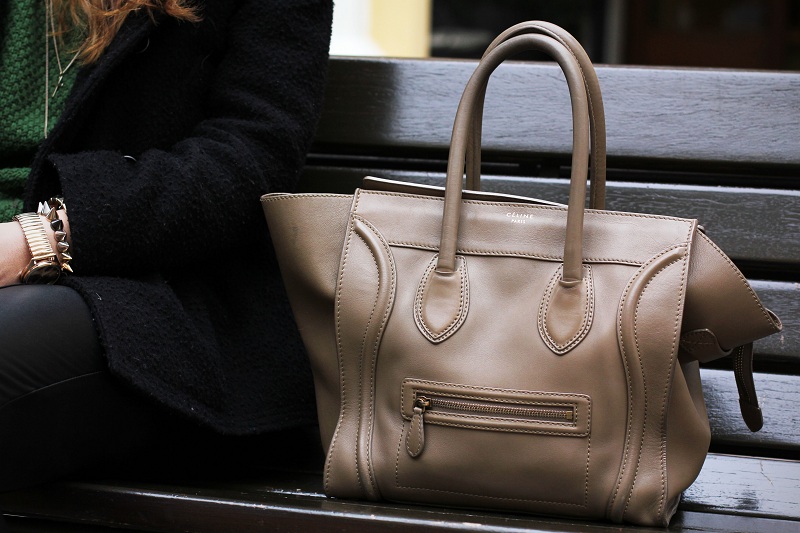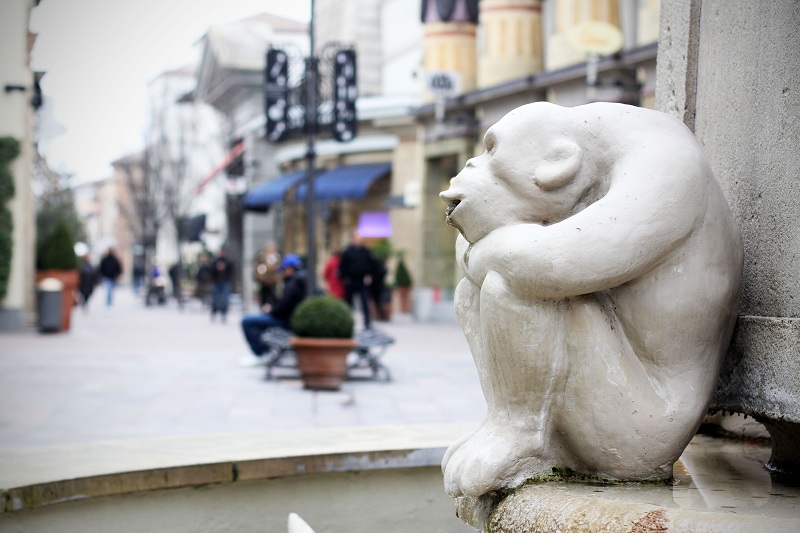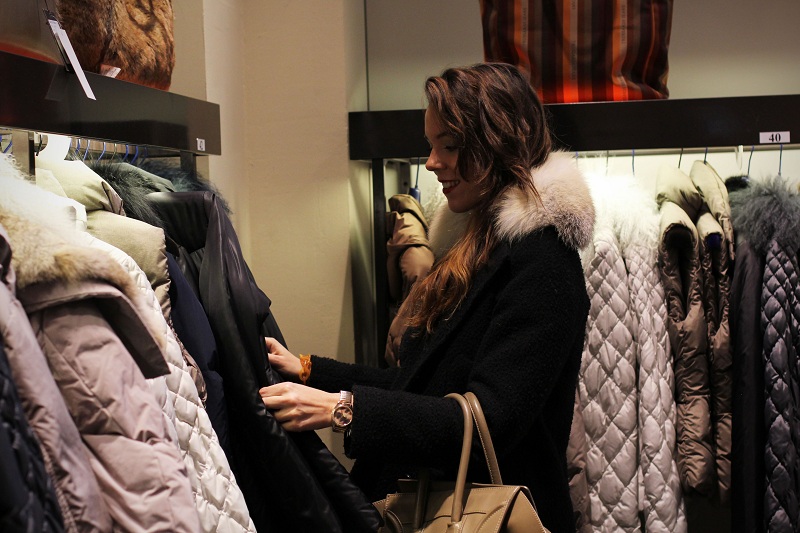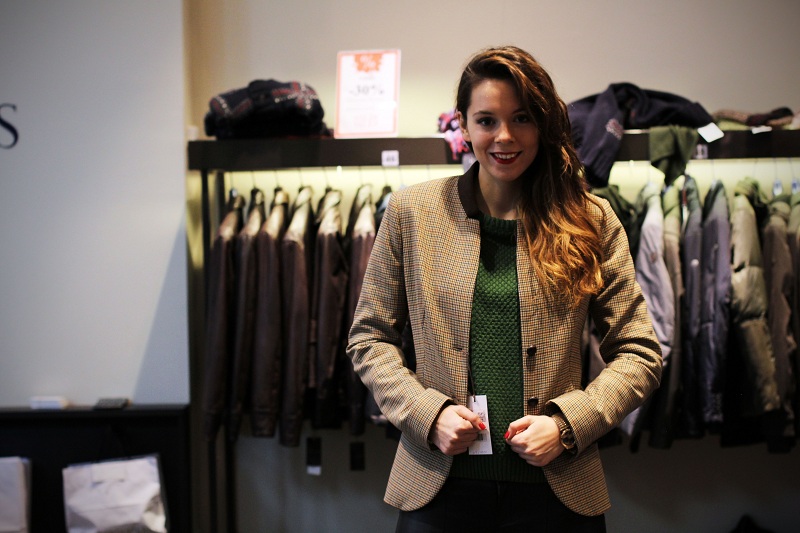 Tra le ultime tappe il pop up store 
Convivio
, istituzione di beneficenza che sarà al Fidenza ancora qualche giorno e dove, tra i più svariati oggetti in vendita, hanno catturato la mia attenzione i meravigliosi abiti di Valentino, Versace, Armani donati da grandi attrici come Halle Berry e Catherine Zeta Jones. I proventi delle vendite sono devoluti a ANLAIDS. Per finire, ho acquistato da 
Samsonite 
uno spinner rosso e un mega beauty – porta compiuter – porta tutto, coordinato, perfetto e super capiente per i viaggi brevi.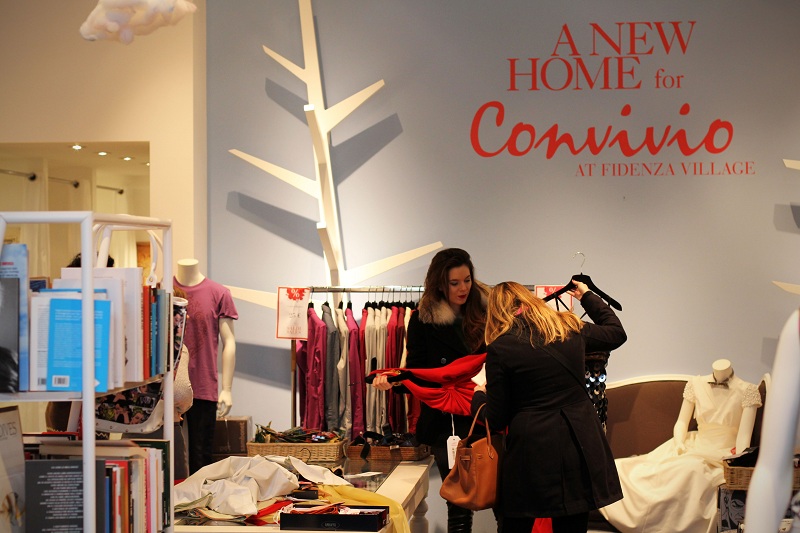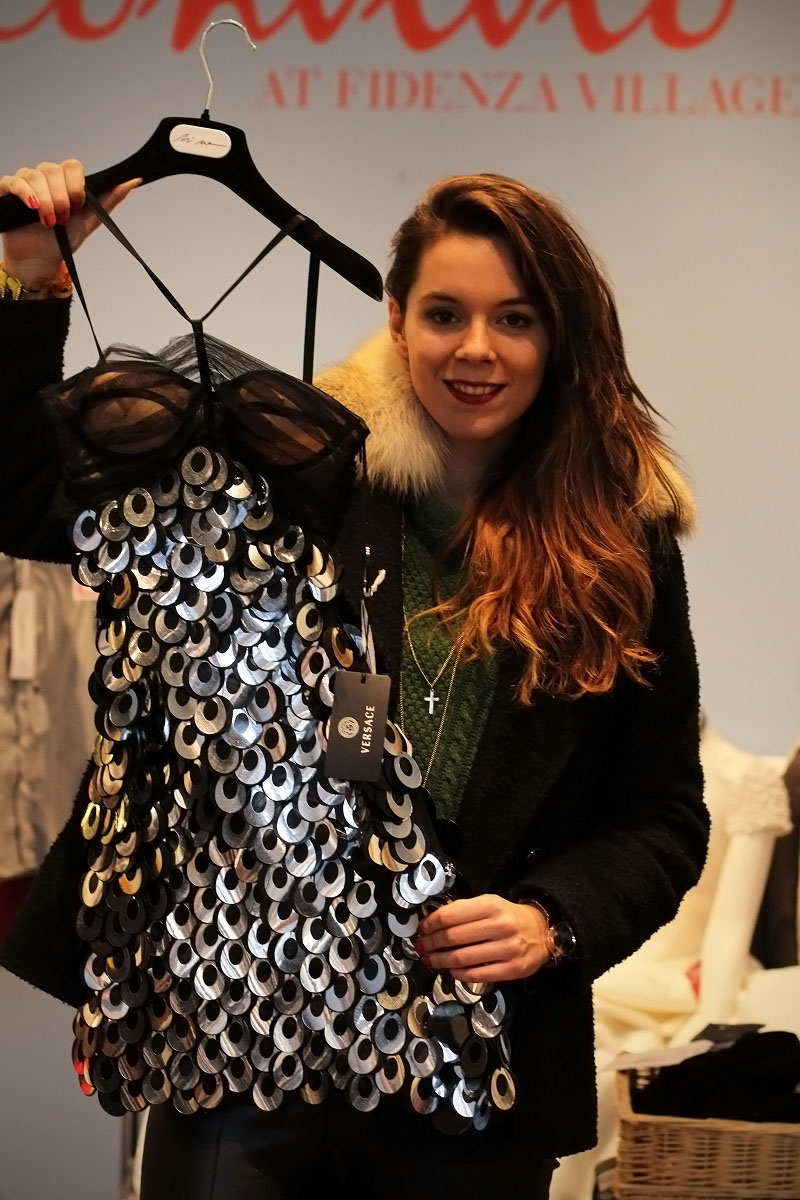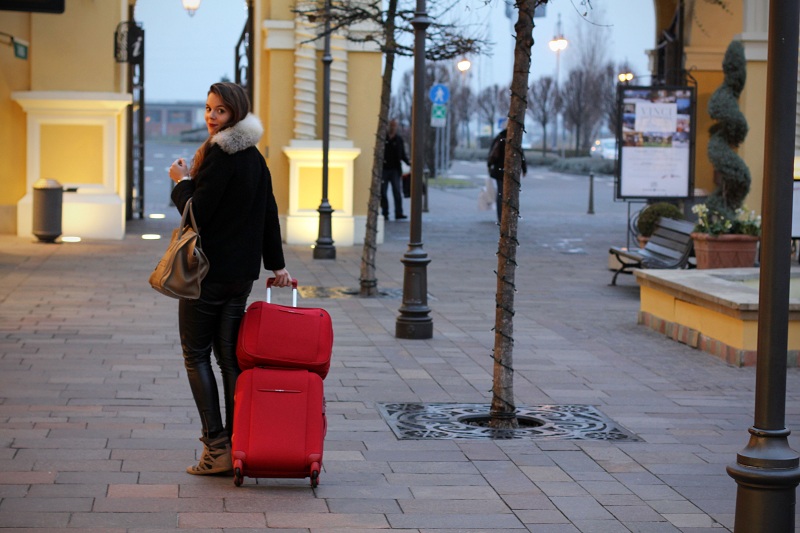 L'ultimo acquisto è stato per contribuire alla campagna 
(RED) Is The New Black
 che ha l'obiettivo di raccogliere € 100.000 da devolvere alla lotta per UNA GENERAZIONE LIBERA DALL'AIDS entro il 2015.  Questa tote bag in edizione speciale, creata in collaborazione con Helena Christensen costa 10 euro ed il ricavato contribuirà proprio all'iniziativa benefica ;)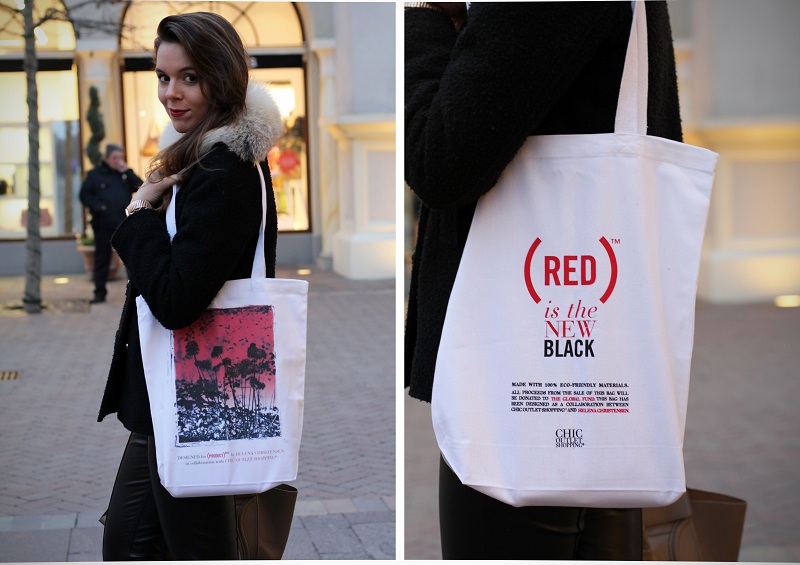 |MY LOOK|
COAT: 
070 STUDIO LANDI
PANTS
: BLANCO
SHOES:
 CRIME
NECKLACE: 
TOPSHOP
BRACELET FROMG: 
JCREW
BAG: 
CELINE