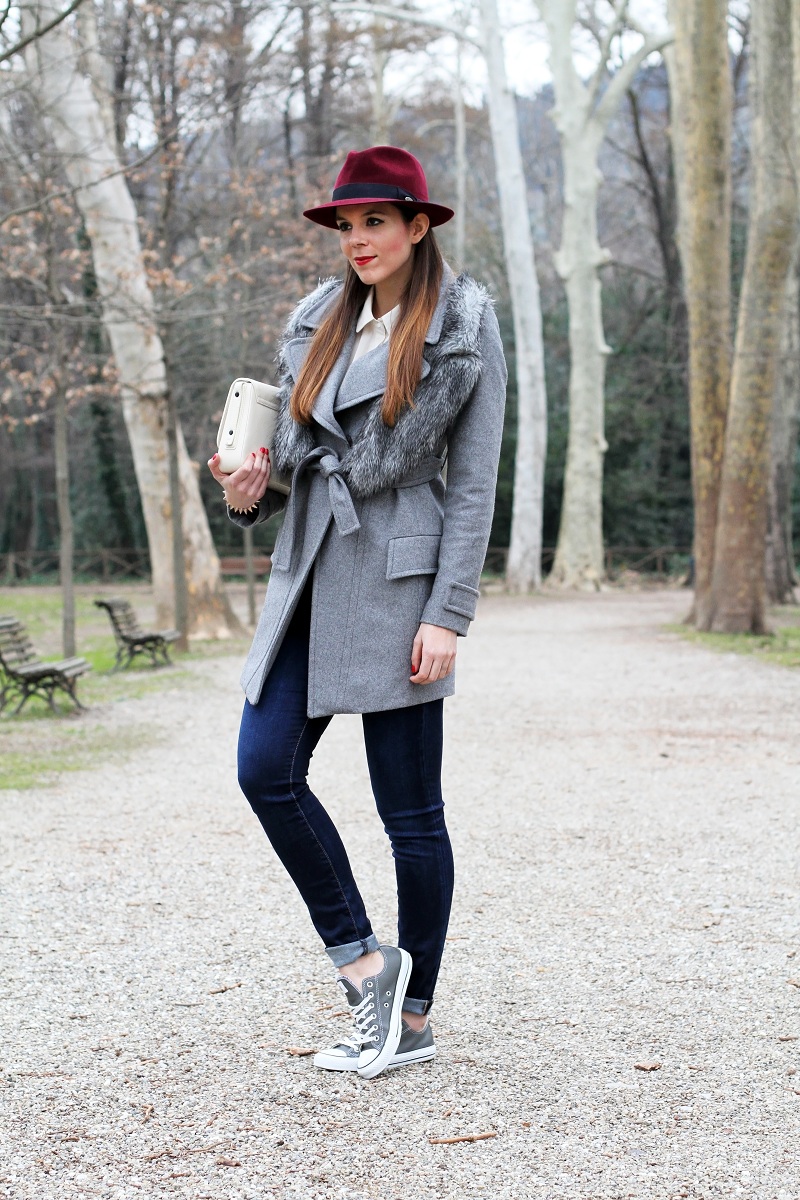 Buongiorno bellezze!! Come state? Finalmente il weekend :D Non vedo l'ora di passare del tempo con i miei amici e con il mio Giova: questa settimana ci siamo visti pochissimo :( Ieri è stata una giornata super intensa: nel pomeriggio mi sono recata in giro per appuntamenti e showroom.
Dunque sono davvero felice di annunciare che per la Festa della Donna, l'8 di Marzo, sarò ospite di OVS a Firenze, in via Panzani dalle 15 alle 19 e metterò alla prova me stessa come personal shopper di tutte le donzelle che verranno a trovarmi! E poi ragazze, voglio fare una foto con ognuna di voi e voglio conoscervi e rivedervi: quindi venite a trovarmi!! :D :D :D
Vi lascio con l'outfit del giorno: mi piace l'idea di abbinare capi chic, come possono essere il cappotto di Pinko preso su Gasmy.it ed il cappello modello borsalino a capi sporty come le converse ed i jeans! Che ne dite?
Vi abbraccio fortissimo e grazie di seguirmi sempre!!

Good morning ladies! How are you? Finally the weekend :D Can't wait to spend some time with my friends and my love Giova! Yesterday has been a crazy busy day among showrooms and appointments: I'm so glad to tell you that I will be a special guest of OVS shop in Florence on the woman day the 8th of march :) can't wait to meet all of you girls! Today I would like to show you a mix and match outfit: something chic like the coat and the borsalino hat paired with something sporty like converse and denim. What do you think? :) Have a nice day!