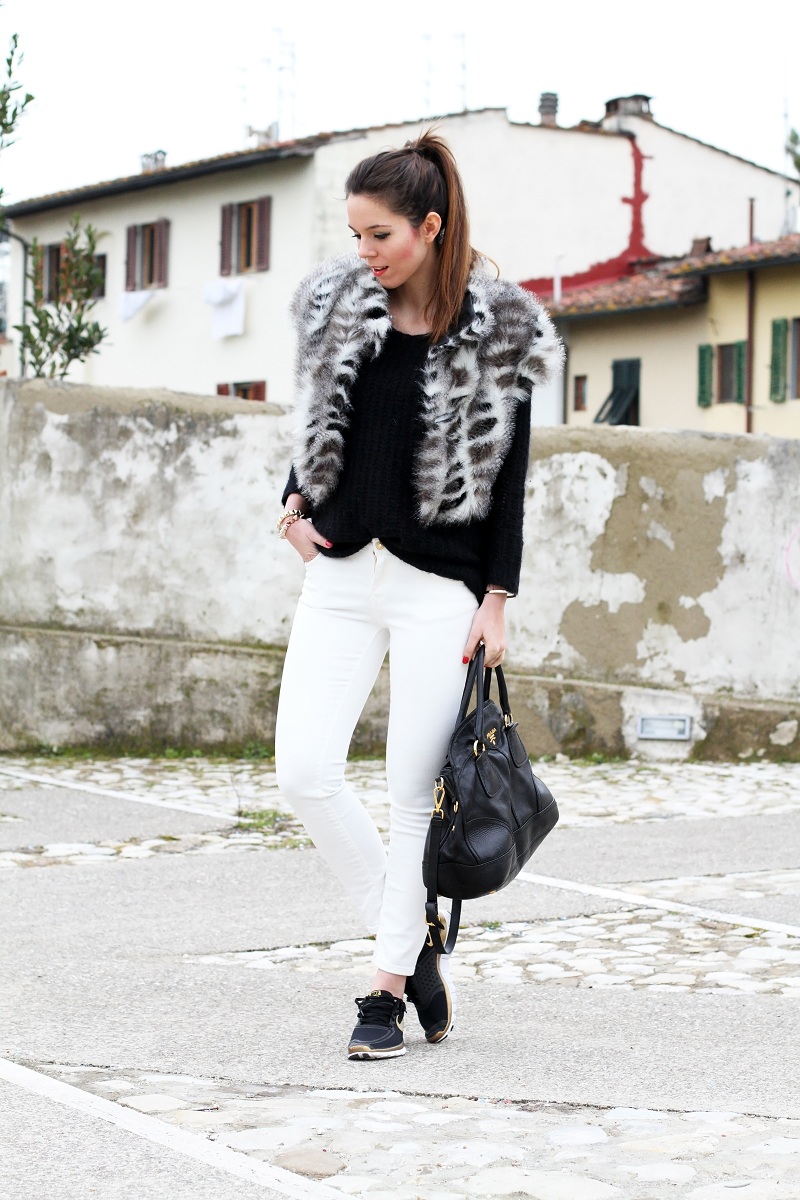 Buongiorno belle fanciulle! 
Ufff che schifezza di tempo
: è da ieri che piove ininterrottamente ed io che volevo scattare un sacco di foto: ho così tanti outfit da farvi vedere! Mi sa che ci armeremo di ombrello questo pomeriggio :DLunedì invece, la giornata era tiepida e profumava di primavera: così, ispirata da questo ho deciso di sfoderare i miei nuovi pantaloni bianchi abbinandoli però ad un outfit ancora dal sapore invernale e super comodo. All'inizio ero scettica, ma poi ci ho provato. Contagiata dal 
ritorno delle sneakers da running 
(Se volete un po' di ispirazione ho creato una gallery di outfits 
QUI
) le ho indossate per il mio pomeriggio: ovviamente non vi dico nemmeno che comodità assoluta! Devo dire che il risultato non mi dispiace, che dite? Aspetto i vostri commenti ed intanto vi auguro una buona giornata! PS. Partecipate al GIVEAWAY Swarovski: l'ho pubblicato ieri sera sul blog, lo trovate
QUI
!
|PHOTOS| by Gabriele Colzi
Good morning ladies! Here in Florence there is a terrible, terrible, terrible weather. It's raining cat and dogs and me, I would like to take so many pictures of my new outfit :(( Well, I think we are going to use the umbrella this afternoon :D On monday has been a crazy beautiful sunny day and so I decided to finally wear my new zara pants with a pair of runners shoes. At first i didn't like this trend but know I have to say that I love it! What do you think? Have a nice day!
|DO YOU REMEMBER?|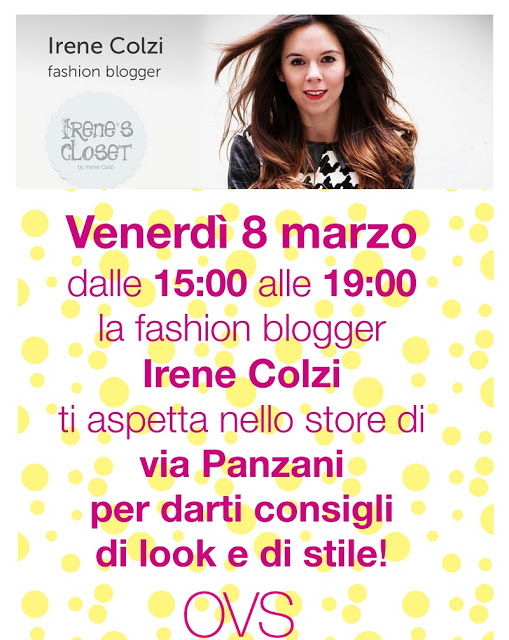 Il pomeriggio dell' 8 Marzo, feste della donna, non prendete impegni!! :D Dalle 15 alle 19 mi trovate a Firenze, nello store OVS di Via Panzani per rivederci e per conoscerci, finalmente, dal vivo e fare delle foto insieme. Poi, per chi vorrà, mi cimenterò anche nelle vesti di Personal Shopper :D :D Spero di vedervi e rivedervi tutte :D