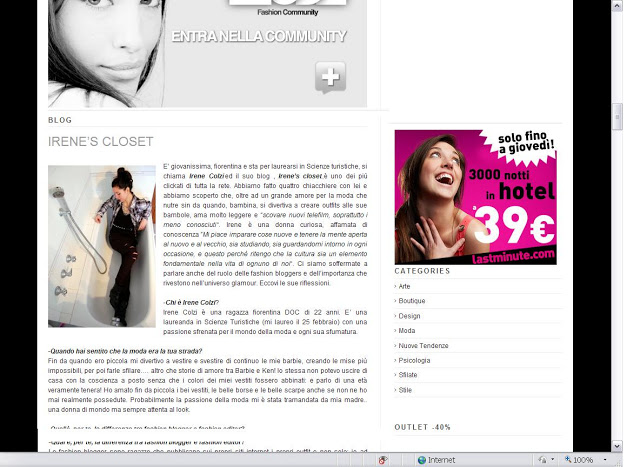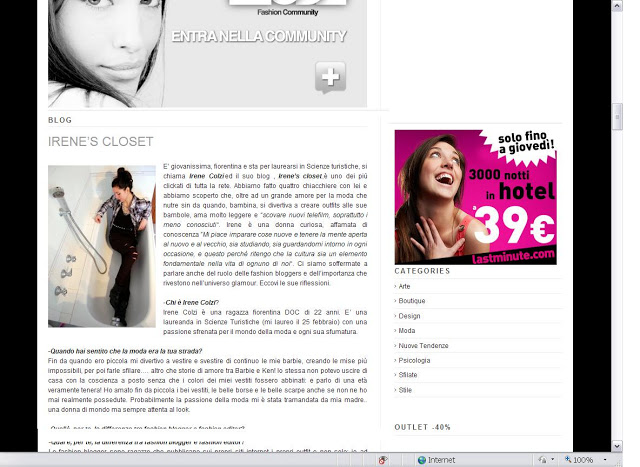 I answered to some question about me, about what I think about the fashion system and the blogger world. It has been really stimulating!
You can read all the interview
HERE
. It is only italian but under request i would be able to translate it!
Thank you so much to MODA'!
Condividi