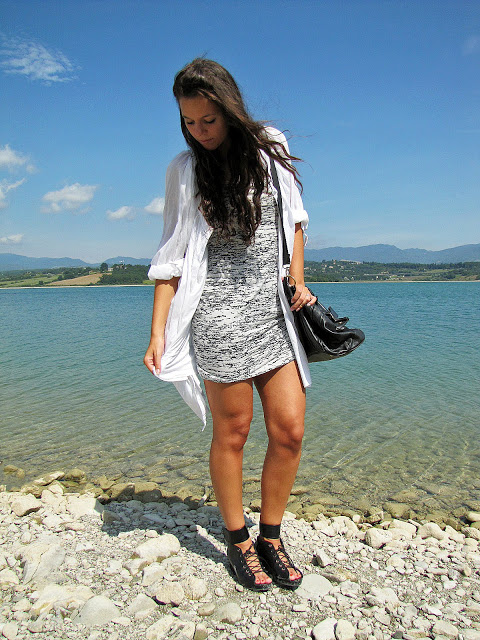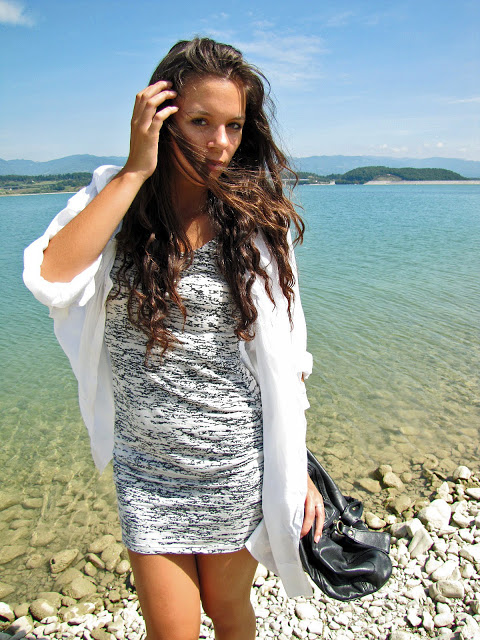 Hola chicos!
Un'altra settimana ci attende..dunque forza e coraggio! :)
La mia settimana sul blog parte mostrandovi un outfit totalmente bianco e nero un po' diverso dal solito utilizzato per una passeggiata lungo il lago di Bilancino (Barberino di Mugello – Firenze). Ehhh sì.. si può fare il bagno in una signor acqua anche noi comuni mortali che abbiamo finito le vacanze e ci troviamo in città: abbiamo un lago dalle acque cristalline e con impianti balneari a trenta minuti da Firenze (merita una visita anche l'area paludosa WWF dove si avvistano meravigliosi uccelli in migrazione e che si trova lungo le sue rive :D).
Hola chicos!
Another week waits for us.. so be strong and brave! :)
My blog week starts showing you a total white and black outfit that is a little bit different from usual. I wore this outfit for a walk to Bilancino lake (Barberino del Mugello – Florence)… Oh yes, it's possible to swim in lidos with beautiful water even if the place is located only 30 minutes away from Florence!
A WWF marshy area located near the lake worth a visit: there you can admire really beautiful birds!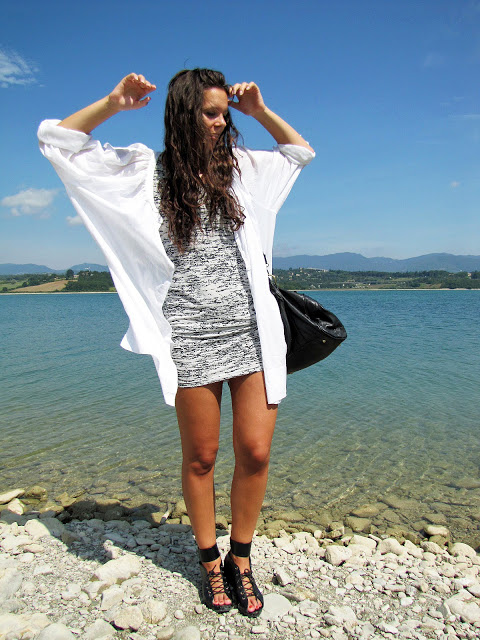 Per questo outfit sale e pepe ho deciso di indossare un vestitino a canottiera molto small accompagnato da una camicia bianca oversize di cotone leggero. Alla spalla una borsa in nappa con lunga tracolla (la forma sembra trapezioidale ma in realtà è una borsa morbida e la forma che ha preso sul fondo è per colpa del mio libro di lettura.. scusate per il brutto effetto ma mi ero completamente dimenticata!). Come scarpe ho indossato questi simil sandali che avete già visto in altri post anche se mai a gamba nuda: sono davvero il top per lunghe passeggiate!
This white and black outfit includes a little tank dress which is paired with an oversized cotton white shirt. I wore a tassel bag (the strange shape is due to a book inside my purse.. I have totally forgotten it!) and these strange shoes – sandals that you have already seen in other outfits: they are very comfortable for long walks! :)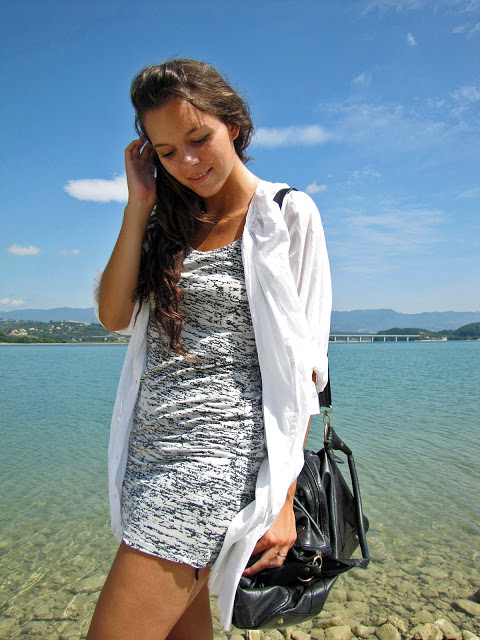 COSA INDOSSO I'M WEARING:
DRESS: H&M basic 19 Euro
SHIRT:
H&M
15 Euro (on sales)
BAG: NO BRAND local market 10 Euro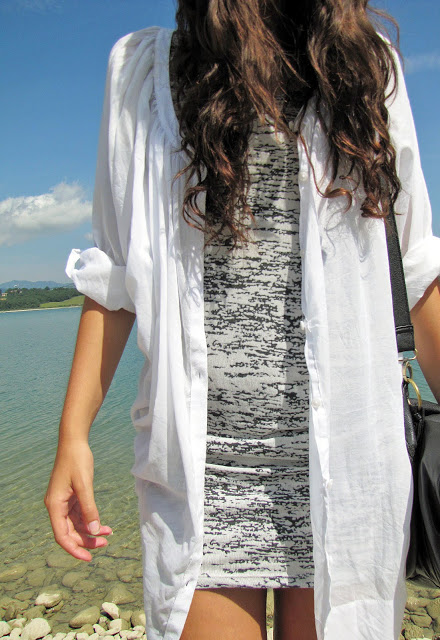 Condividi