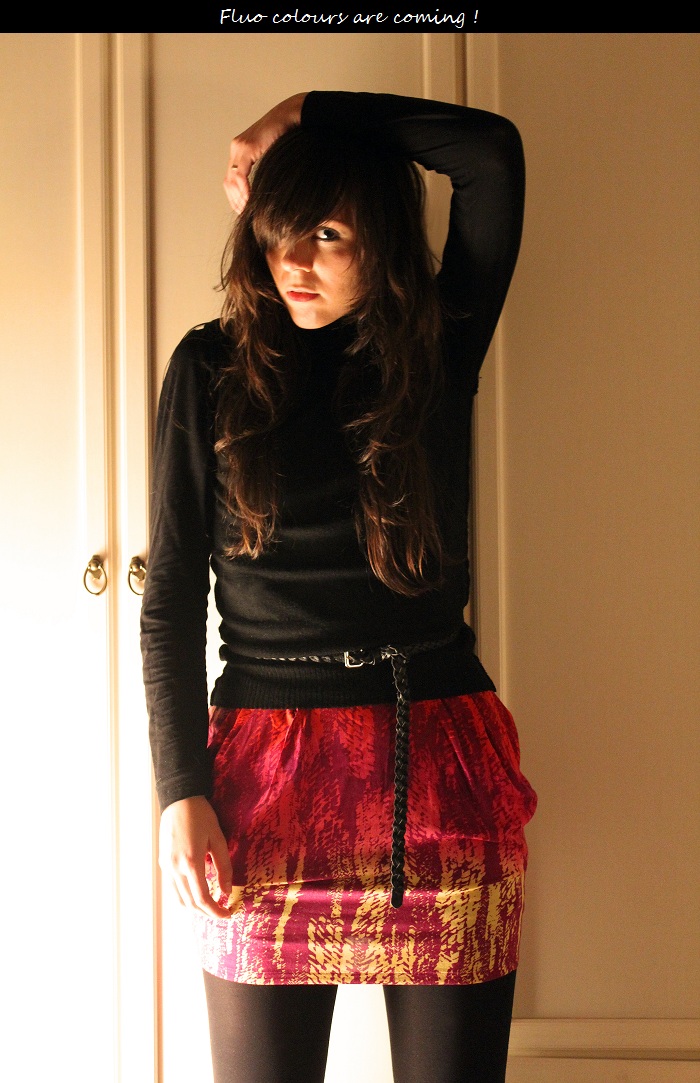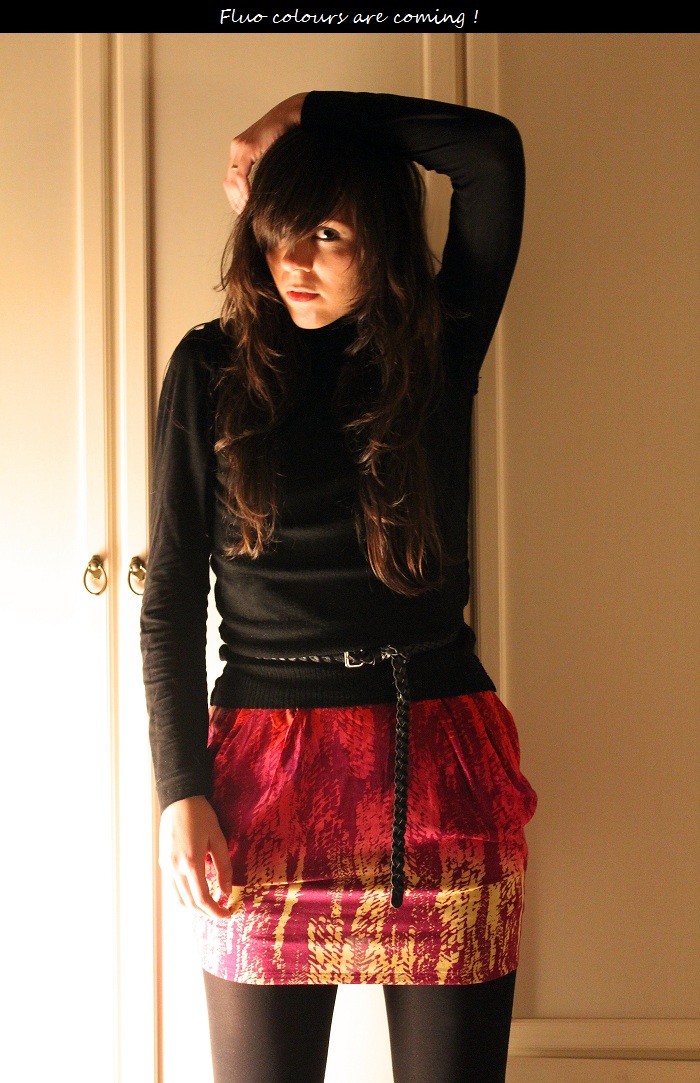 Il mio must della primavera \ estate 2011 saranno sicuramente i colori fluo!
 Ho inziato già la mia "collezione" acquistando ai saldi questa gonna a fantasia gialla, arancione e fucsia e dalla particolare forma: è stato amore a prima vista! Per l'inverno ho trovato ottima la combinazione con un lupetto in lana a collo alto in un total black. Voi come l'abbinereste?
Buona giornata a tutti!
▪▪
My s\s 2011 must will be, for sure, the fluo colours! And I started my "collection" buying this amazing fluo skirt with a particular shape at winter sales, that in winter, is perfect if combined with a total black! What do you think? Any advices to wear it also in winter? Have a nice day darlings!
I'M WEARING:
SKIRT: H&M 10 euro thanks to winter sales
SHOES: ZARA 19 Euro thanks to summer sales
(It's true, I love sales, hihi :D!)
Condividi