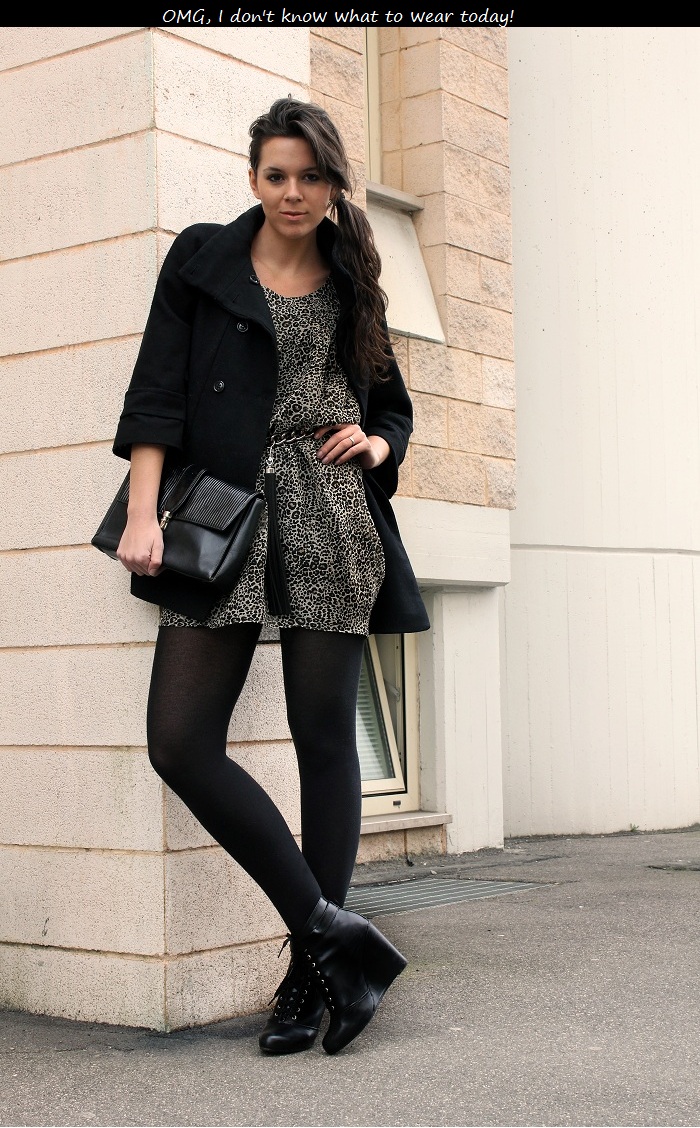 Appartengo a quella categoria di persone che qualche volta, aprendo l'armadio, esclama "Non so cosa mettermi!".. nonostante l'armadio sia, effettivamente, fornitissimo. Dopo 10 minuti passati ad aprire e chiudere le stesse ante con sguardo smarrito, l'errore da non commettere è l'esclamare a voce troppo alta la fatidica frase "Maledizione, urge shopping!": sguardi rassegnati di fidanzati, mariti o genitori di turno sono comprensibilmente ovvi. Bene se avete provato almeno una volta questa sensazione mi capirete quando vi dico che ieri non sapevo proprio cosa mettere: è un momento di vuoto e di crisi che colpisce talvolta anche le proprietarie di note stanze (o appartamenti) – armadio. "Via, Irene, ingegnati un attimo" mi sono detta. Ed ecco l'illuminazione: sganciata la tracolla – catena dalla mia borsa a mano trapezioidale (ve la ricordate?) e agganciato il portachiavi maxi nappina acquistato per qualche euro alcuni giorno fa.. ecco una cintura molto carina che è diventata protagonista di capi già visti e rivisti. E voilà, stessi capi… outfit completamente diverso! :D
▪▪
I'm one of those people that sometimes when open their closet say "OMG, I don't know what to wear today"! even if the closet is really full of clothes. I felt the same yesterday: but suddently a brainwave. Unhooked my purse shoulder belt and put on a bag accessorise bought some days ago for a few odd coins, I created a beautiful belt suddenly become the main character of the outfit. Same clothes.. totally different outfit! I hope you'll like it!
BELT: made by me. It's an old bag chain and a H&M ss 11 purse accessory.
BAG: VINTAGE
Xo
Irene
Condividi