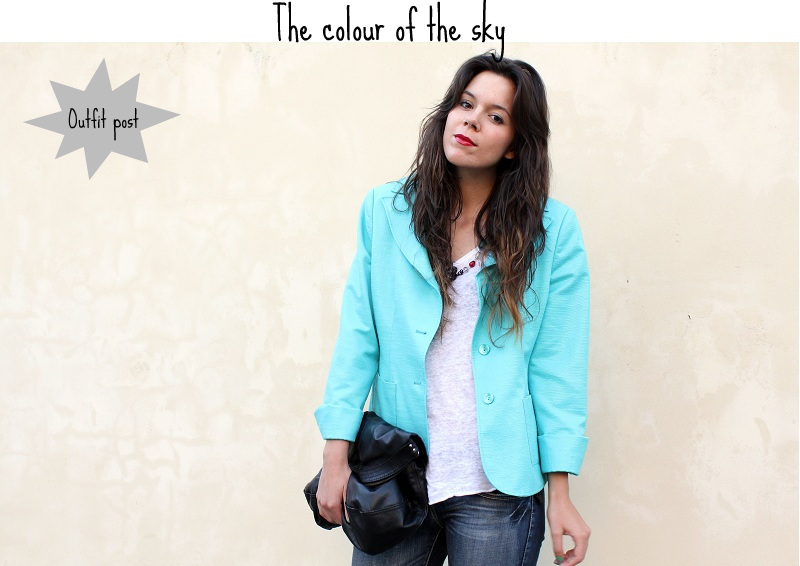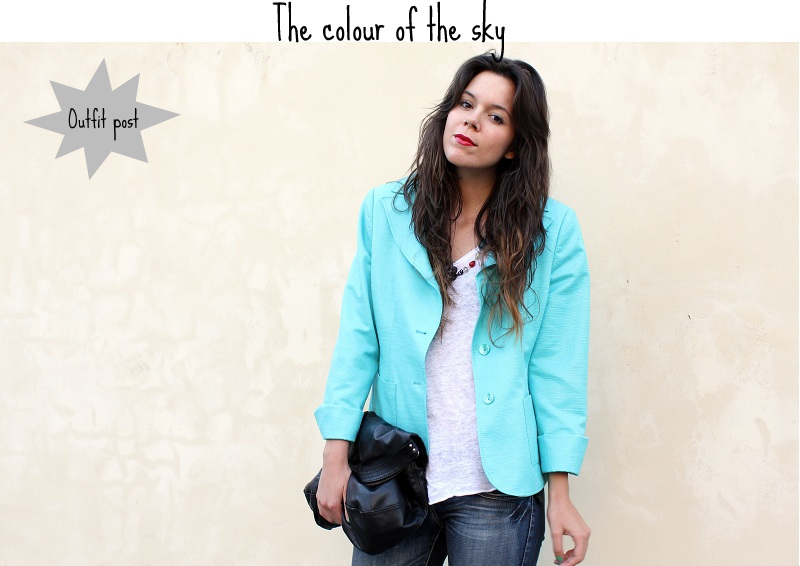 Ci sono dei capi e degli accessori che per una persona possono essere degli oggetti davvero importanti perché nascondono in sé un significato personale e profondo. Per me è lo stesso per questo outfit: sia la giacca che la collana hanno per me un significato davvero particolare! La giacca color cielo, perchè appartenuta ad una persona a me carissima e la collana, perchè opera delle mani (bravissime) di una mia cara lettrice e che mi ricorda quanto amo ciò che questo blog mi sta portando: tante, nuove, bellissime amicizie e persone conosciute! Non potrei davvero essere più felice!
Vi auguro uno splendido mercoledì!
 There are some clothes and accessories that could be very important for the person who wear them because they hide a very personal and deep meening. For me is the same for this outfit: both the jacket and the necklace have a special meaning to me! The sky colour jacket has been given to me by a very importan person of my life and the necklace has been created by the (amazing) hands of a great follower of my blog. This last item remember me that I love everything my blog is bringing to me: a lots of new, beautiful, friendship and people met! I couldn't be much happier!
I hope you'll have a great day!
I'M WEARING:
JACKET: taken from a very important person of my life
NECKLACE: made by a great follower of my blog, IMPRONTE
TEE: ZARA (ss 11) 19,95 Euro
JEANS: BERSHKA (old)
LIPSTICK: KIKO
PICS by Gabriele Colzi
Condividi