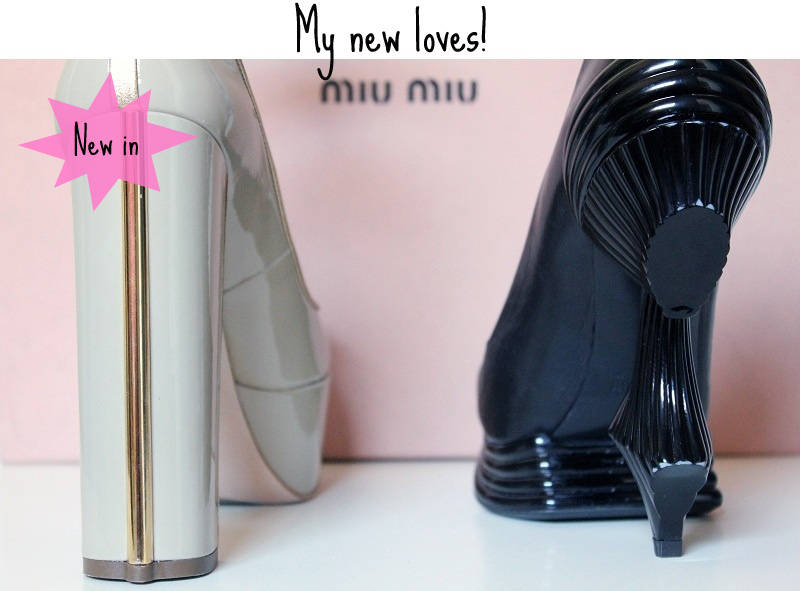 Amore a prima vista, adocchiate e comprate.
Poi con quel prezzo! Dove? Al
Prada Store
di Levanella (Montevarchi) in cui si trova sia 
Prada
 che
Miu Miu
! I prezzi sono davvero convenienti rispetto alla boutique: si va dalle borse, alle scarpe, agli accessori, al vestiario e alla bigiotteria. C'è proprio tutto! Se siete in zona dovete assolutamente passare a dare una sbirciatina ma, un consiglio, evitate il weekend dove l'offerta è scarsa e il Prada Store è preso d'assalto: il giorno migliore è il venerdì, i nuovi arrivi entrano nello Store tra giovedì e venerdì! Insomma, adesso sono curiosa: qual è la vostra preferita :)?

Love at first sight for those Miu Miu heels, seen and bought! Then what a price! Where? At Prada Store in Levanella (Montevarchi – Florence) where you can find both Prada and Miu Miu! The prices are cheaper than the boutiques and you can find bags, shoes, accesories, clothes and bijoux. If you are near Florence, you must go! An advice for you is not to go in the weekend (to much people and not so much choice of products). I suggest you to come on friday when new things comes! Then, what's your favourie pair of shoes, the beige ones or the black ones :)?
SHOES: MIU MIU
Pics by Gabriele Colzi
Condividi