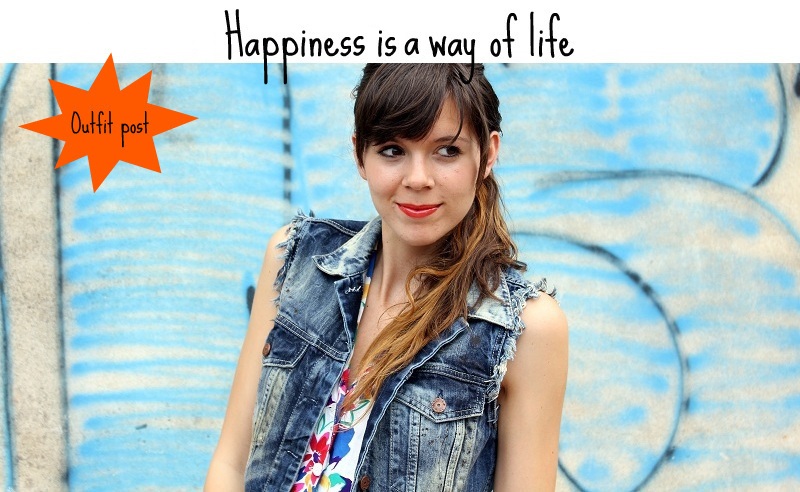 Ciao carissime!
Live da Bari
per un lavoro legato al blog di cui vi parlerò presto, vi lascio l'outfit del giorno, sperando di potervi parlare presto di questo divertente (e imbarazzante :P) progetto! :)
Un outfit leggero
, quasi estivo, per affrontare il caldo di questi giorni e composto da una tutina vintage coloratissima (ve lo ricordate, un altro degli acquisti fatti a Parigi, visto nel post dei
nuovi acquisti
), arricchita da un gilet in denim e dettagli in grigio. Spero vi piaccia e
vi auguro uno splendido inizio settimana! :)

Hi sweeties! I'm writing you live from Bari. I'm here for a work which involves my blog (funny but a little embarassing) and of which I will talk you soon. Today a very fresh outfit, almost a summer outfit couse of the hot days we're having in Italy. I wore a little and colorefull vintage jumpsuit with a denim gilet with gray details. Hope you'll like it and I wish you a great new week!
.
I'M WEARING:
JUMPSUIT: VINTAGE (bought in Paris)
DENIM GILET: ZARA
SHOES: ZARA
MAKEUP: GIVENCHY
Pics by Gabriele Colzi
Condividi