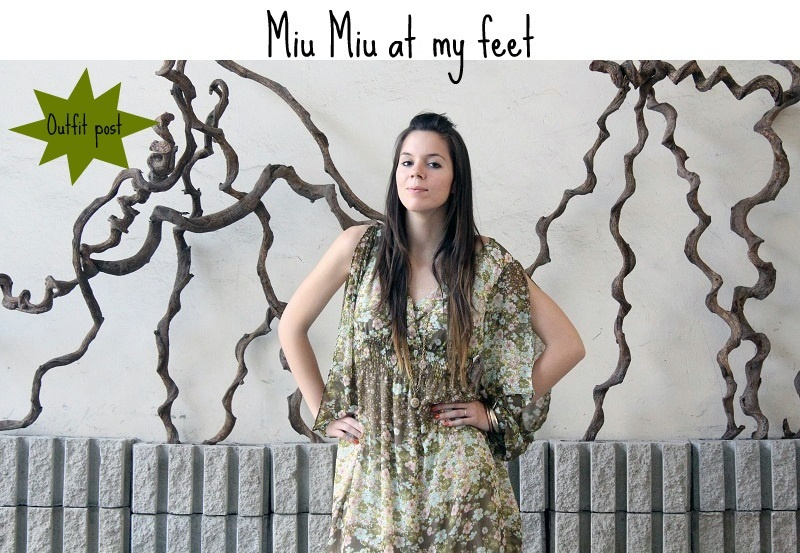 Finalmente le ho messe anche sul blog, queste famigerate
Miu Miu
! Indossate per (una parte del) la seconda giornata trascorsa a Milano per l'evento firmato
italian fashion bloggers.com
, che è stata caratterizzata da tante chiacchiere e risate, mercato dei Navigli e un giro nel centro città. Come le ho abbinate? Semplicemente con un vestitino floreale dalle maniche decisamente particolari, rubato dall'armadio della mamma (grazie mamma!). E grazie anche alla mia dolcissima amica, compagna di avventure (e di stanza)
Elisa Taviti,
per le foto che mi ha scattato! :) Vi auguro una buona giornata!
Ps. domani Giveaway, pronte? :D

Finally I have put on my Miu Miu! I wore them for the second day at Milan for the italian fashion bloggers.com event in which we chatted a lot and we took a look to the Navigli's market and to Milan city center. I decided to combine them with a floreal dress stolen from my mum's closet! Thanks to my mum and also to my sweet friend Elisa Taviti for the photos! I wish you a sweet day girls!
Ps. Tomorrow there will be a new giveaway, are you ready? :D
I'M WEARING:
DRESS: H&M stolen from my mum's closet
SHOES: MIU MIU
NECKLACE: BOUTIQUE NADINE
Pps. In giornata in arrivo i vincitori del giveaway Easyshop! :)
Condividi