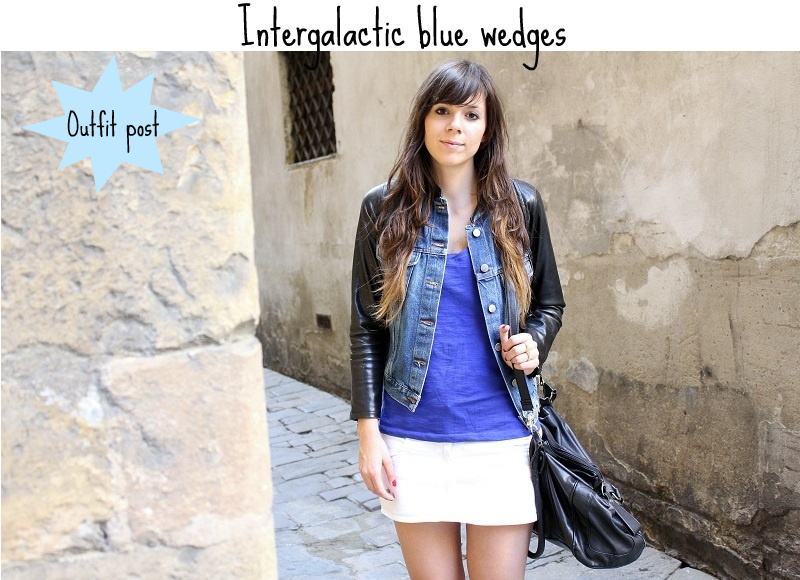 E' raro che io scatti foto outfit a Firenze. Abito ad una decina di Km di distanza e, inevitabilmente, le visite in città, per di più accompagnata da una persona che sia disponibile a farmi delle foto, sono rarissime. Ma ecco, questa è una di quelle volte. E quale location migliore se non uno dei pittoreschi vicoli, traverse di via Por Santa Maria (sì, la via che unisce Piazza della Repubblica e Ponte Vecchio)? Ed è proprio la "mia" dolce e romantica Firenze che questa settimana ospiterà il Pitti, in partenza oggi: pronti per una full immersion nelle proposte moda donna dell'evento?
It's not usal for us to do photos in Florence. I live 10 km away from there and, as you know, the visits to the city together with a person who would like to take photos to me, are really rares. But, here we are, that's one of those days. And which better location than one of the tiny street near Ponte Vecchio? My sweet and romantic Florence this week will be the place of the Pitti's event, which starts today: are you ready for a full immersion on the female collections of the event?
I'M WEARING:
SKIRT: ZARA
JACKET:
EXNOVO
– CREATED FROM LEVI'S AND LEATHER VINTAGE JACKET
PICS by Gabriele Colzi
GIVEAWAY FABI

until the 16th of june

HERE

!
Condividi