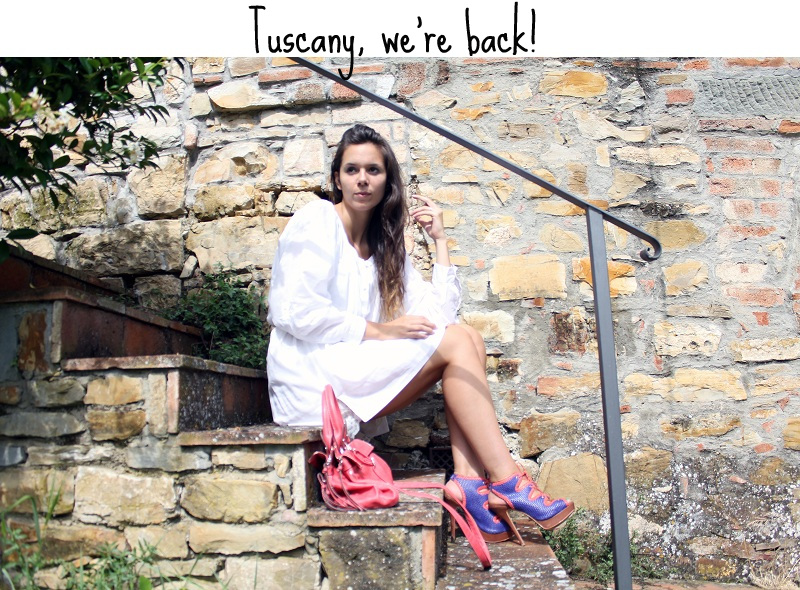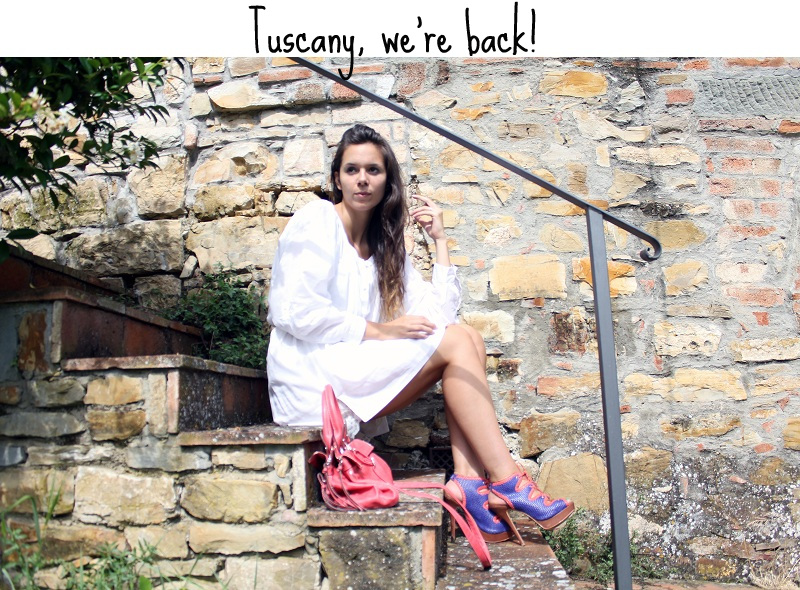 La famosa "decompressione" tra vacanze e ritorno, la fase critica di ogni dopo ferie, l'abbiamo passata in campagna, a casa di Giova. Il Chianti Classico, i nostri cagnoni, le temperature frizzanti, un paio di acquazzoni romantici guardati stretti stretti sotto ad una coperta (!) e finalmente ai miei piedi, un bel paio di tacchi, quasi del tutto dimenticati durante le mie vacanze a favore di scarpe flat. Un camicione oversize per non dimenticare il comfort degli outfit da vacanza e accessori color corallo! Vi auguro un buonissimo martedì!
 The famous (and sad) period between holidays and the coming back home, the critical time of each holiday, has been for us a little bit light since we spent it at my BF house which is situated in Impruneta (Chianti area) together with our dogs, warm temperatures, a couple of cool rainy moments spent together and a pair of heels, completely forgotten during my holidays in which I  always prefere to wear comfortable shoes. Then I wore an oversize blouse to not forget the comfort of the holiday outfits and coral details. What do you think? :) Have a nice day!
OUTFIT
DETAILS:
PICS:
by Giovanni Gambassi (Canon 550D with a 18:55)
Ps. Avete visto la
novità di Chicisimo
? I fiori? Potete diventare top fashionistas dei brand, diventare la migliore del giorno, ecc. ecc! Date un'occhiata e non perdetevelo!
Condividi