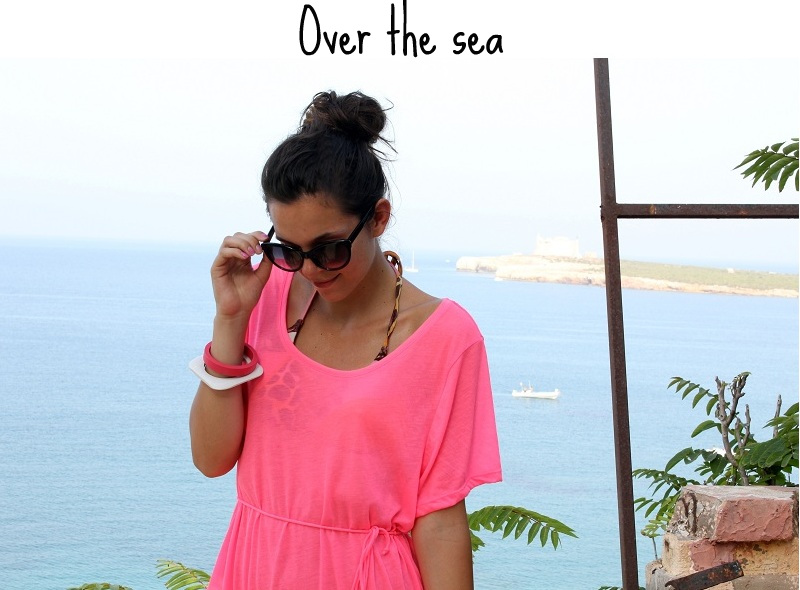 Il bello delle vacanze al mare è che basta davvero poco per sentirsi bene: basta un abitino – copri costume, un paio di sandaletti e un paio di occhiali da sole scuri. Poco importa se,come me,sei appena uscita dall'acqua o sei struccata: sei perfetta, sei al mare!
Ps. la location di queste foto, è il castello abbandonatoche si erge all'inizio di Portopalo di Capopassero, che ne dite della vista? Non male è? :D
 The beauty of the summer holidays is that you need very few clothes to feel good: a little dress on your bikini (fluo pink, it's perfect with tanned skin!), a pair of sandals and black sunglasses. You don't have to be worried if you're just come out from the sea or you are without make up on your face: you're perfect, you're at the seaside!
Ps. The location of those pics is the old castle of Portopalo di Capopassero (Sicily), what do you think about the amazing view?
I'M WEARING:
DRESS: H&M
BIKINI: OVS INDUSTRY
SUNGLASSES: H&M
Pics by Gabriele Colzi
Condividi