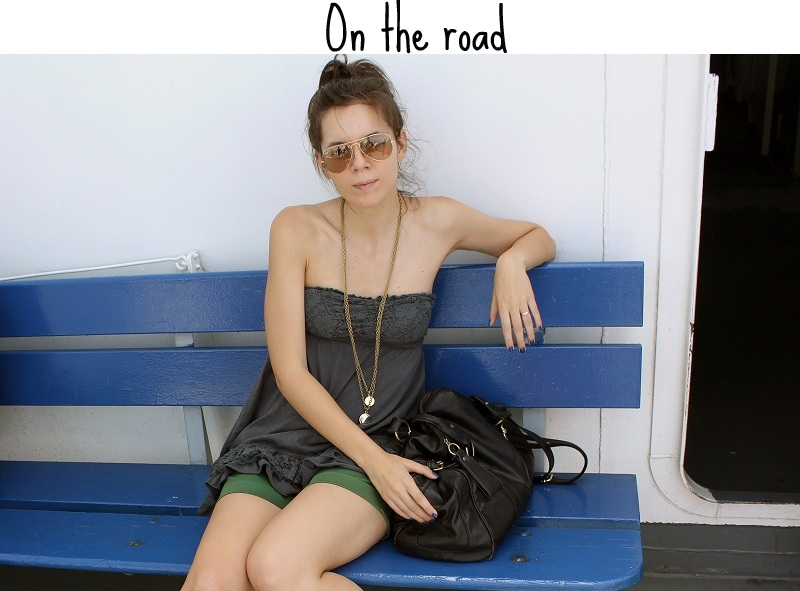 1'178 km percorsi attraversando la Toscana, l'Umbria, il Lazio, la Campania, la Basilicata, la Calabria e la Sicilia per un totale di 14 ore di viaggio. Partiti alle 3 di notte, con un paio di ore di sonno alle spalle (le nostre facce felici ma incommentabili nelle foto della partenza, dicono tutto, eheh) abbiamo attraversato mezza Italia, tra risate, pisolini (io, non Giova, mica con il camion incontrato poco prima dell'alba che ci ha fatto prendere un colpo), cous cous fatto in casa, Settimana Enigmistica, musica, RDS, Angry Birds, aria condizionata che mi ha fatto venire il torcicollo (sì, proprio durante uno dei pisolini suddetti) e tante, tante foto. Arrivati alle 17, disfatta la valigia al volo, ci siamo fiondati in spiaggia, per il primo bagnetto della stagione e per la prima cremolata alla fragola! Non vedo l'ora di scoprire che cosa ci regalerà la prima, vera, giornata di vacanze! Vi mando un bacio e vi auguro una splendida giornata!
 1178 km driving our car from Tuscany and then on Umbria, Campania, Basilicata, Calabria and at the end, Sicily. 14 hours travelling! We left home at 3 AM after a couple of hours of sleeping. We went through half Italy among funny games, sleeping (Me, not my boyfriend and driver Giova, eheh!), homemade cous cous, paper games, music, radio, Angry Birds, air conditioning and ton of photos. We arrived at 5 pm and after the an-paking we went to the seaside for the first bath and the first strawberry cremolata (it's a special sicilian icecream). Can't wait to discover what our first day of holiday will bring to us! A big kiss and I wish you a happy day!
I'M WEARING:
PANTS: Old, no brand
SHOES: H&M
SUNGLASSES: RAYBAN
Pics by Giovanni Gambassi and Irene Colzi
Ps.. grazie mille a Valentina Tricomi per l'header. E' stupendo! Che ne pensate voi?
Condividi