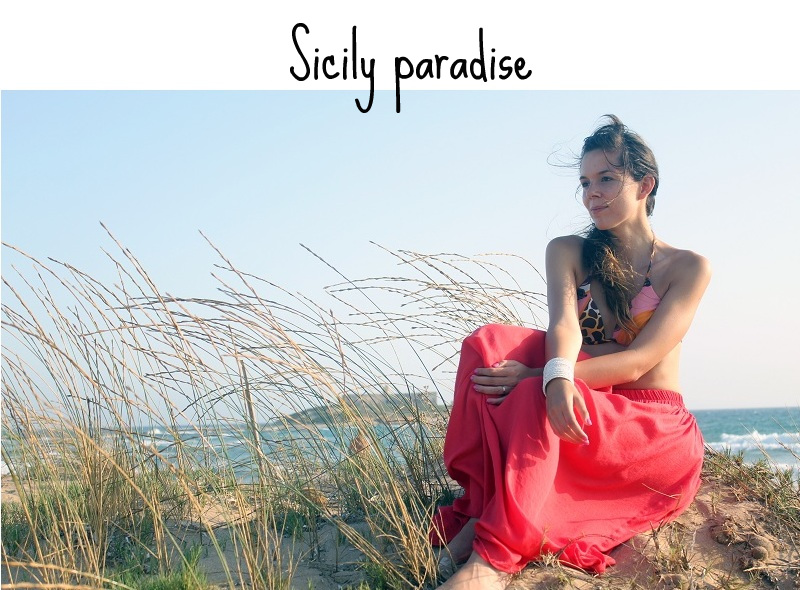 Si sta benissimo qui: nient'altro da dire. C'è una pace, una tranquillità uniche. La natura è incontaminata, le spiagge sono selvagge e libere, come dovrebbero essere. Il mare è stupendo, le persone sono magnifiche e si mangia da dio. Ecco, per me qui è il Paradiso. E il Paradiso del Paradiso? L'isola delle Correnti (sì, l'isoletta che vedete sullo sfondo di queste foto). L'isola delle Correnti è unita tramite passaggio in pietra (non del tutto completo) ad una punta da cui partono due spiagge: l'una che si affaccia sullo Ionio e l'altra sul Tirreno. Sì perchè l'isola delle Correnti è il punto in cui questi mari si incontrano e si fondono. Ed è proprio per questo che, non raramente, è possibile da una parte trovare le onde e dall'altra il mare calmo (vedi l'ultima foto, ieri era proprio così, complice il forte vento di mare!). Le dune, la vegetazione ed il sole che tramonta nel mare fanno il resto. A voi le foto! Buona giornata a tutti!
 Our stay here in Sicily is perfect: nothing else to say! Here there is peace, relax. The nature is wild, the seaside is natural and free, as I like and as that
 could be. The sea is stunning,  people is very warm and cook is so tasty!! So, for me, here it's the paradise! And what's the paradise of the paradise? The Correnti island (yes, the island that you can see on the background of those pics). The Correnti island is linked to Sicily through a stone street (not finished, so you have to walk in the water). There two seasides starts: one has the Tirreno sea and the other the Ionio sea. That's way it'not rare to admire from one side the waves and from the other the calm water (you can see it on the last photo!). Here the pics! Hope you'll like them! Happy day everybody!
I'M WEARING:
SKIRT: ZARA
BIKINI: OVS INDUSTRY
BRACIALET: FROM MY MUM'S CLOSET
Pics bu Gabriele Colzi
Condividi