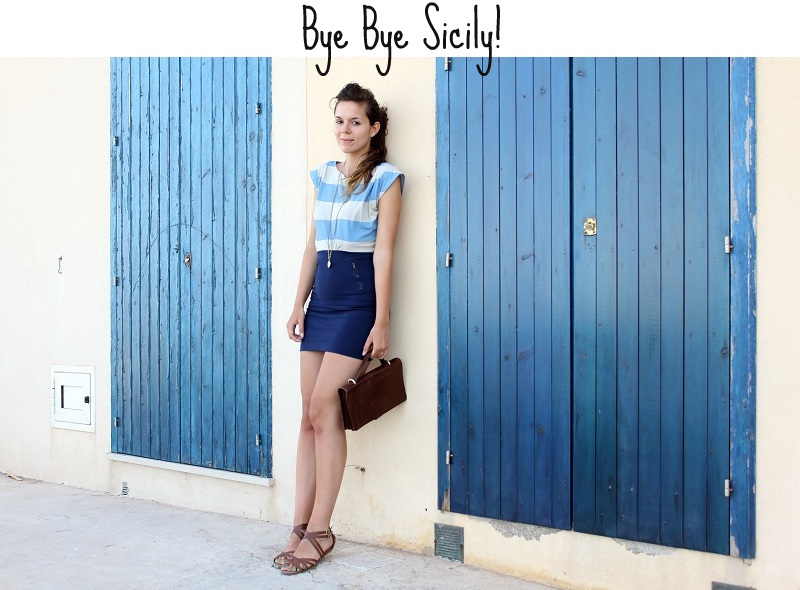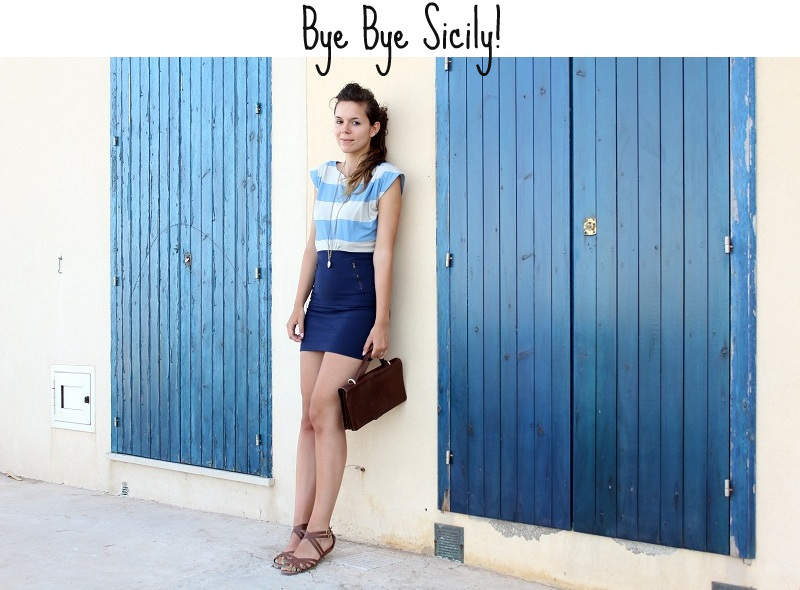 Mi manca 
la scogliera a strapiombo dell'isola di 
Portopalo
, con i suoi conigli selvatici, i falchi e i mille e uno fossili marini incastonati nella roccia.
Mi manca svegliarmi con il profumo di mare e il suono del cinguettio dei passeri e il miagolio dei nostri "vicini" gatti.
 Mi manca vedere il mio fidanzato e il mio fratello tornare dalle "battute" di snorkelling con le mani piene di conchiglie (o anche lumache di mare o topi di mare, che a dirsi fanno impressione, ma che a me piacciono da morire!).
I miss the sea cliff of the Portopalo island, with its wild rabbits, hawks and the tons of marine fossils in the rock.
I miss to wake up with the scent of the sea and the sound of the bird and the mew of our "neighbours" cats.
I miss to come to the baker before to go to the beach and to say hi to the fishman every morning.
I miss to arrive to the seaside, without anyone there, and to put my plastic chair at the beginning of the sea with my foot and legs on the water and surrounded by the curious fishes while reading my holiday books "La notta ha cambiato rumore".
I miss to see my bf and my brother come back from the snorkelling with the hands full of seashells.
I miss the evenings eating fishes and the chatting with Miriam and Andrea and all our friends from Portopalo that we know this year and our trying to translate the sicilian language!
I miss the warmth of the people, the colours of the sea, the smell of the vegetation and of the wild capers, the sicilian language, the cremolate and granite and the fried anchovies with sweet and sour souce. 
I'm writing you from the rainy Florence, I'm starting to work again after my holidays and I can say only one thing: I miss Sicily!  
OUTFIT:
DETAILS:
PICS:
by Gabriele Colzi (Canon 550D with a 18:55)
Ps.Ragazze vorrei anche segnalarvi un'iniziativa di Fabi che prende il via oggi e che consente di acquistare i prodotti con lo sconto del 50%. Tutti i dettagli sulla pagina

facebook Fabi
Condividi