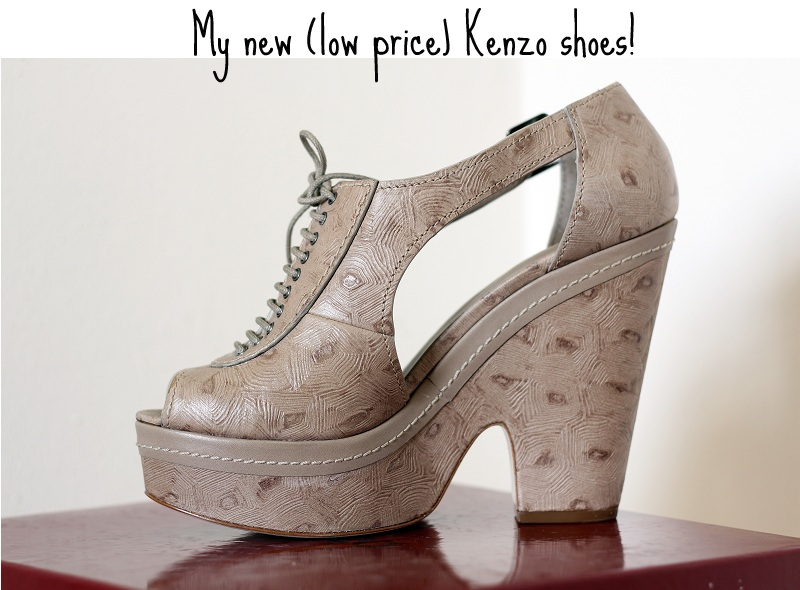 Le bramavo da tanto e con i saldi non ho resistito.. e poi di questo colore proprio mi mancavano (Parla la Shoeaholic che è in me, in cerca di una scusa plausible!) :) Io già adoro queste Kenzo! Non vedo l'ora di farvele vedere anche indossate :D E voi, che ne pensate? Le trovate eccessive o approvate la particolarità del modello? Fatemi sapere! Buona giornata :)
 I wish to have those Kenzo shoes for a long time.. and thanks to the sales I couldn't say no! And then I didn't have this colour yet among my shoes (Yes, that's the Shopaholic me that is taliking, eheh!). I love them! Can't waito to show you them in one of my outfits! What do you think girls?
SHOES:
KENZO
KIM bought on Sarenza.it at final sales!
Do you need any price information? Ask me!
Hai bisogno di qualche informazione sui prezzi dei vestiti? Chiedi pure!
PICS:
by Gabriele Colzi (Canon 550D with a 50 mm)
Condividi