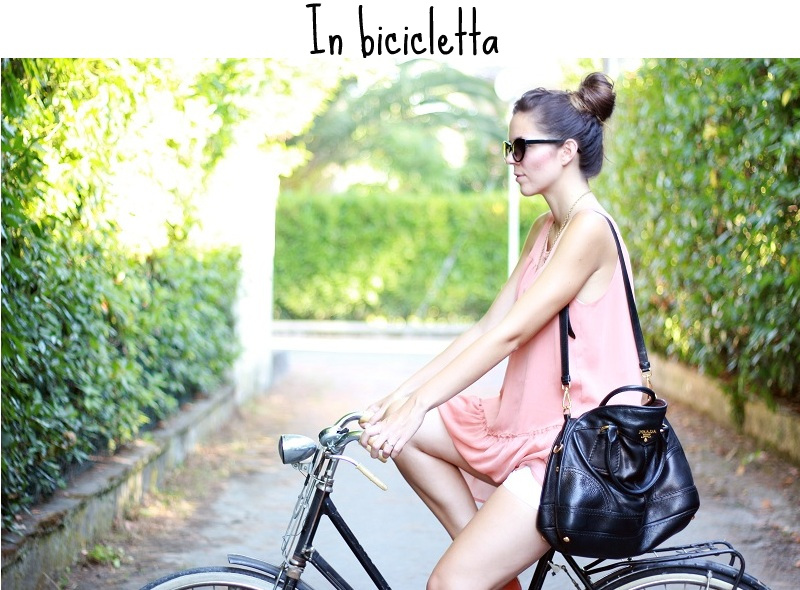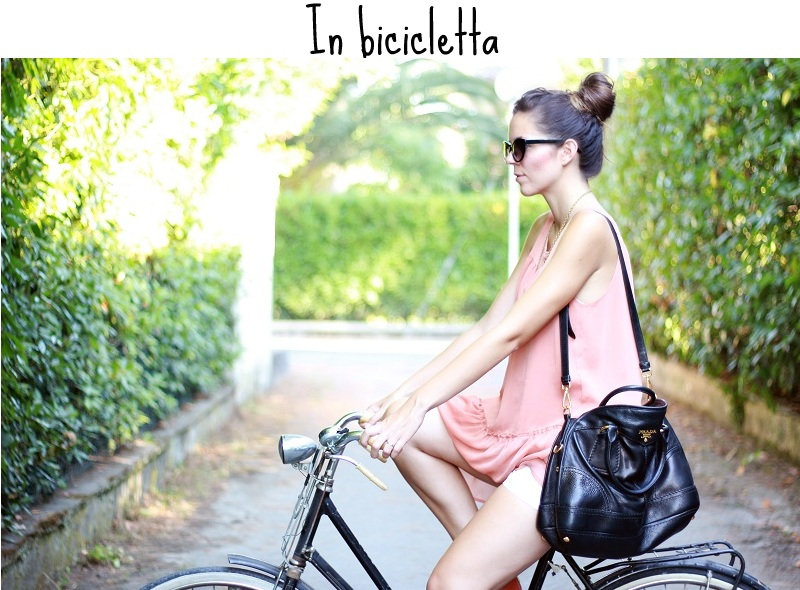 Mi piacerebbe molto sfruttare la bicicletta anche in città, ma qui sembra impossibile. Pensate che, la prima (giuro, la prima) volta che l'ho presa per andare in centro, nonostante il doppio catenaccio, qualche ignoto me l'ha rubata: che tristezza (anche il ritorno a casa a piedi!). Eppure, come oramai sappiamo dopo decenni di vacanze al Forte dei Marmi, andare in bicicletta può essere così chic!Altro che scarpe da ginnastica, shorts e moutain bike del fine settimana (sì, sono anche un tipo così!): via libera alla "Graziellina" chic, tacchi o zeppe e occhialoni da sole. La sola cosa da evitare, a mio parere? Gonne corte e vestitini svolazzanti: ok che siamo al mare, ma non è proprio chic a più di 2 kmh :D Il mio look? Flatform vertiginosi, un vestitino svolazzante sì, ma con un paio di shorts, occhialoni da diva e la mia Prada a tracolla! Spero vi piaccia! Buon inizio settimana a tutti!

 I really would like to
use my bike also in the city
, but it seems impossible to me. Just to let you know, the first time I took my bike to go to the city centre, it has been stolen by someone and it has been very sad (very sad like to looong walk to come back home). Unfortunately, we know that, after decads spent at Forte dei Marmi:
go on a bike could be so chic!
Forget snakers, shorts and mountain bike and imagine an old style bike, heels or wedges and big sunglasses. My look? A light tank, with shorts, huge flatform and my Prada. Hope you 'll like it :)
OUTFIT:
PURSE: PRADA
Do you need any price information? Ask me!
Hai bisogno di qualche informazione sui prezzi dei vestiti? Chiedi pure!
INFO:
PICS:
by Giovanni Gambassi (Canon 550D with a 50 mm)
Condividi