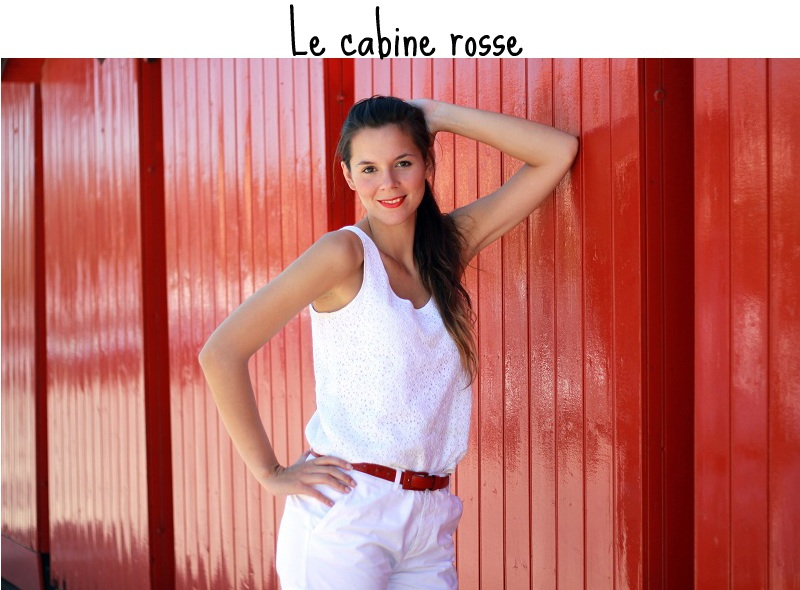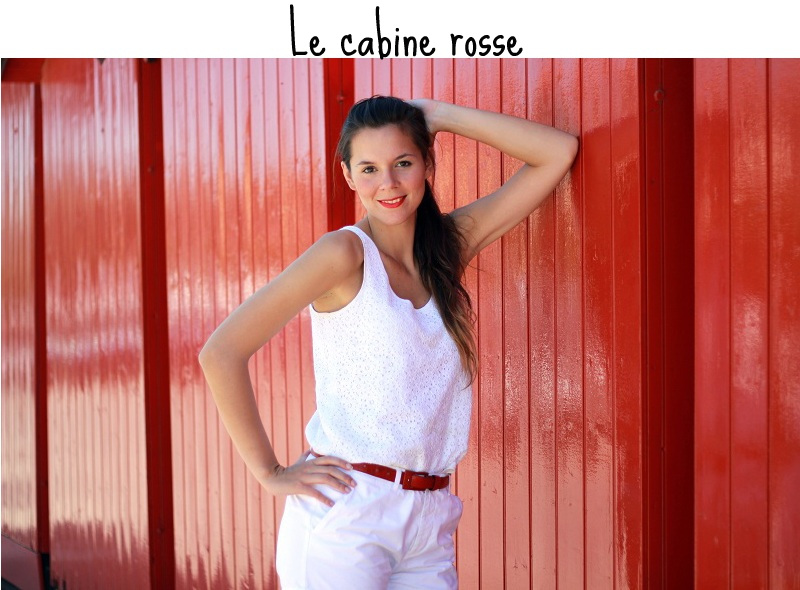 Quando penso alla Versilia, complice probabilmente l'intera infanzia passata a villeggiare durante le vacanze estive, mi viene in mente un immagine: le cabine, il profumo del legno mischiato all'odore del salmastro e della sabbia. Proprio di fronte a queste ultime, abbiamo scattato le foto dell'outfit di oggi: semplice, semplicissimo, ma con dettagli curati, come piace a me: total white con un mix di tessuti e tocchi di rosso, come l'immancabile tocco di rossetto. Domani ragazze ci sarà un bellissimo giveaway a tutta bellezza, che spero vi piacerà! Buona giornata!
 When I think about Versilia (the north tuscan seaside), probably cos I used to spent my summer holiday there when I was little, an imagin come to my eyes: the bathing cabins and their scent of sand and salty tastes. Just in front of them, we took photos of this outfit: a very very simple outfit but with cute details like the mix of patterns and the red touches as the lipstick. Tomorrow girls there will be a beautiful giveaeway that will concern the beauty, hope you'll like it! Have a nice day!
OUTFIT:
Do you need any price information? Ask me!
Hai bisogno di qualche informazione sui prezzi dei vestiti? Chiedi pure!
INFO:
PICS: by Giovanni Gambassi (Canon 550D with a 50 mm)
Condividi