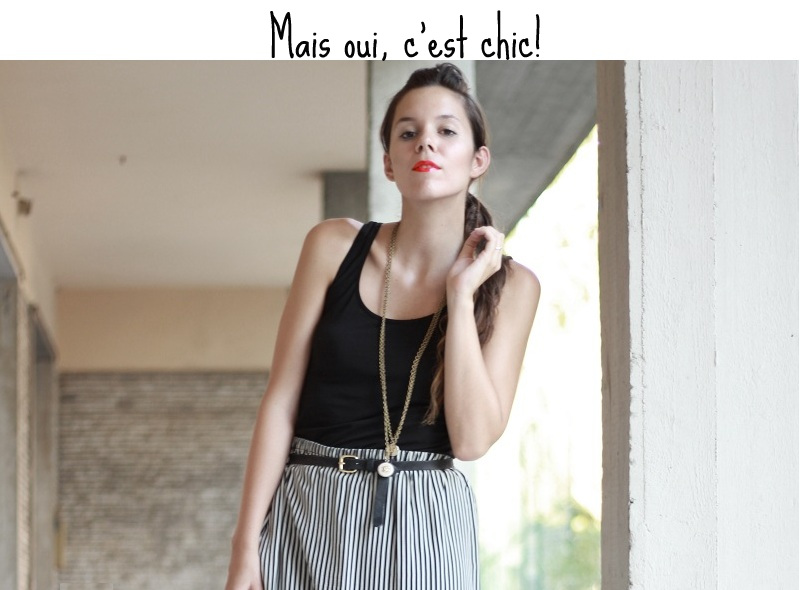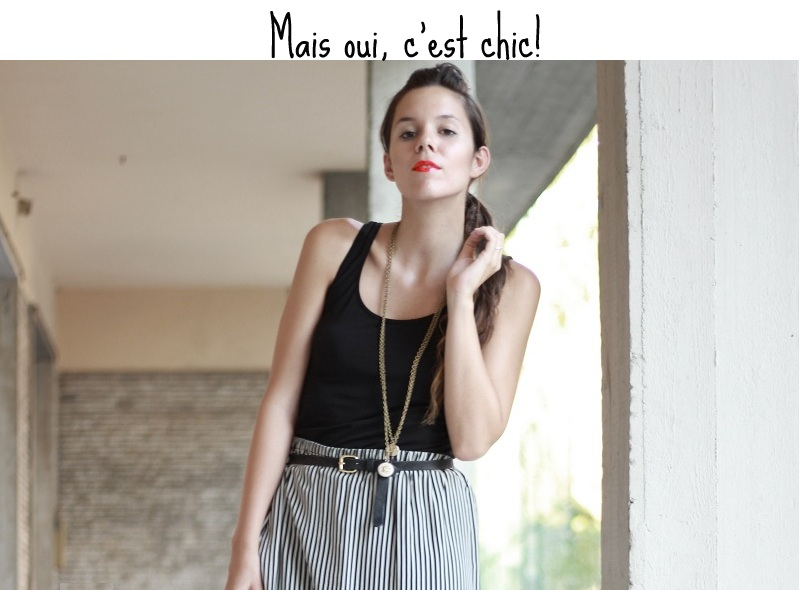 Mia suocera
aveva circa la mia età quando indossava questa gonna a vita alta, a righe e di lunghezza sotto al ginocchio: chissà quante avventure avranno passato insieme! Questa gonna fa parte di tutti quei vestiti che mia suocera mi ha regalato qualche settimana fa (ve ne parlavo in
QUESTO
post) e che ho deciso di reinterpretare nei miei outfit. Ho deciso di mantenere il carattere chic di questa gonna con un black e white e dettegli oro. Spero vi piaccia! Buona giornata!
 My mother in law was my age when she used to wear this striped skirt under the knee. Let's think about how many adventure it had! This skirt is part of all those clothes that my mother in law give me a couple of weeks ago and that I decided to wear into my outfits. I decided to highlight the chic of the skirt with a black and white and gold details! Hope you'll like it! Have a nice day!
OUTFIT:
SKIRT:
 from my mother in law closet 
Do you need any price information? Ask me!
Hai bisogno di qualche informazione sui prezzi dei vestiti? Chiedi pure!
INFO:
PICS:
by Giovanni Gambassi (Canon 550D with a 50 mm)
Condividi