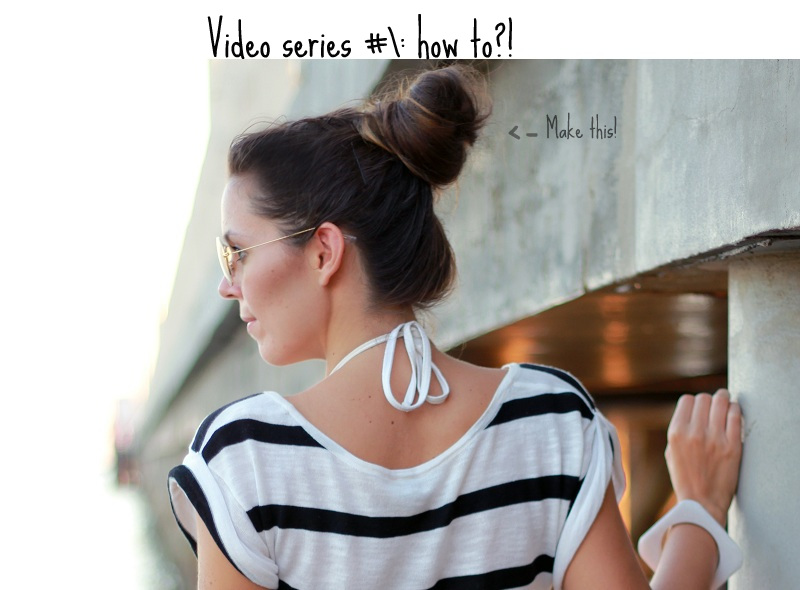 Mara, una mia splendida lettrice, mi ha chiesto di fare un tutorial su come faccio
il raccolto
, sì, quella specie di cipolla – crocchia che ogni tanto vedete nei miei outfit. In realtà è una cosa molto semplice e che con ogni probabilità facciamo già in moltissime (in tal caso ogni trucco che utilizzate è da condividere, mi raccomando!) :) Ma eccoti accontentata Mara! E spero che questo tuto, anche se non vi servirà,
vi faccia sentire finalmente la mia voce
! :D 
Ps. Il video è stato girato dopo la serata – griliata di ieri: mi sono ricordata di fare il video alle 1.30 di notte circa e per altro, dopo essermi struccata. Giuro, la prossima volta mi troverete in migliori condizioni, eheh :)
 Mara, one of the greatest followers of my blog, asked me to do a tutorial, showing how I make the hair style that you can see in those pics. To be honest is a very simple thing and with any possibility, you're already able to do it (maybe better then me, eheh!). But here you are dear Mara! Even if this tuto is not usefull for you girls, I hope you'll enjoy it: finally my voice (I'm sorry, it's only italian!). 
Ps. The video tuto, has been made after our night with friends, at 1.30 AM and after to cancel my make up from my face: I totally forgot about that video and so I made it in those strange conditions! Hope you'll like it anyway!
Cosa dire in aggiunta a quanto detto nel video? Io ho messo solo un paio di forcine per fermare la frangia, ma se avete i capelli scalati o più corti dei miei, utilizzate le forcine per fermare il raccolto alla base della testa, per evitare che si smonti nel corso della giornata! Un tocco di lacca per terminare: Et voilà, les jeux sont faits!


What to say more? Maybe it's better if you put some hairpin around this hair style and also to use some hair spray! :) Et voilà, les jeux sont faits!
Condividi