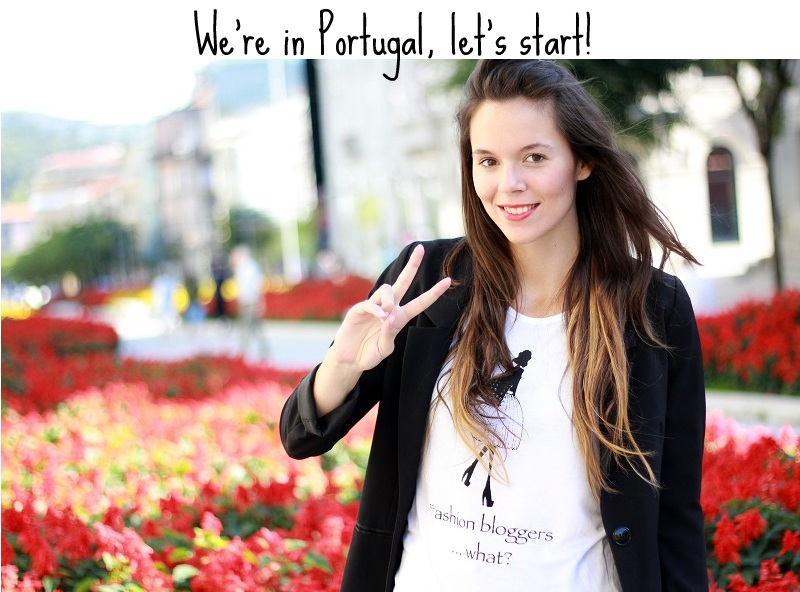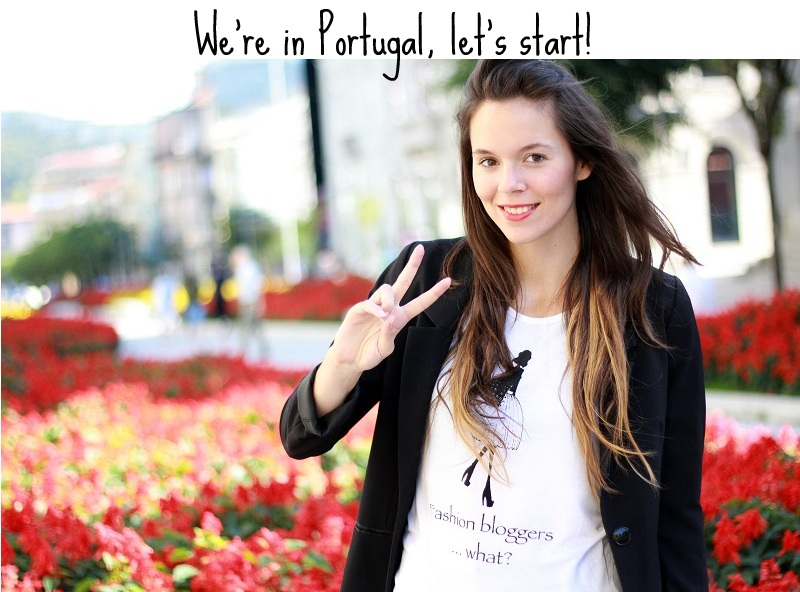 Siamo a Braga! :) Vi scrivo in diretta dalla mia camera d'hotel, e che hotel (visto il mio video in
QUESTO
post?) base dalla quale ci sposeremo nei prossimi giorni per questa avventura – stylist firmata
Westrags
(e a questo punto, se tutto va bene, anche un pochino-ino Irene's Closet :P). Ieri, atterrati a mezzogiono (ora portoghese) a Porto, ci siamo diretti al nostro
hotel Melia Braga Spa
, per poi dedicarci ad un pomeriggio.. da turisti! Cartina, piedi in spalla e macchina fotografica,
alla scoperta del centro di Braga
, dove abbiamo visto degli scorci davvero belli, abbiamo testato la rinomata gentilezza della popolazione e abbiamo pure avuto la fortuna di imbatterci in alcuni balli tipici: giuro, tanta passione che c'era dietro, ero emozionatissima solo a guardarli (trovate il video a fondo post!). Bagno caldo, pantofole e un dopocena a base di telefilm insieme al mio compagno di avventura, mio fratello, il "fotografo-manager-pazzo-scatenato". Non sono riuscita ad immortalarlo (non vuole!), ma giuro ragazze, che riuscirò! :D
We're in Braga! I'm writing you from my hotel room, and such a hotel (have you seen my video on

THIS

post?). This is the base from wich we will move in the next days for this adventure – stylist by Westrags (and at this point, if everything goes this way, also a little bit by Irene's Closet :P). Yesterday, we landed at noon at Porto (Portugal time) and  we went to our hotel Melia Braga Spa, and we spent an afternoon.. of tourism! Map, foots and camera, we have discovered Braga city centre, we tasted the known kindness of those people and we have been lucky to see also traditional dances of Braga (you can see the video at the end of this post!). A warm-water bathtube, house shoes and an after dinner with telefilm together with my adventure mate, my brother, my "Photographer-manager-crazy-a lot". I have not been able to take a picture to him (he wan't) but I'm sure I'll be able to, untile the end of this trip! :D
.
OUTFIT:
Do you need any price information? Ask me!
Hai bisogno di qualche informazione sui prezzi dei vestiti? Chiedi pure!
INFO:
PICS: by Gabriele Colzi (Canon 550D with a 50 mm and a 18:55)
Condividi