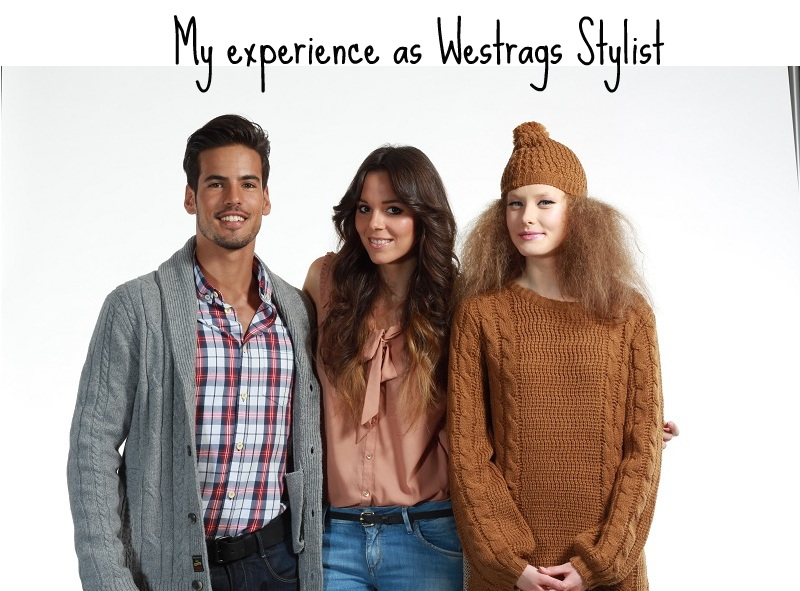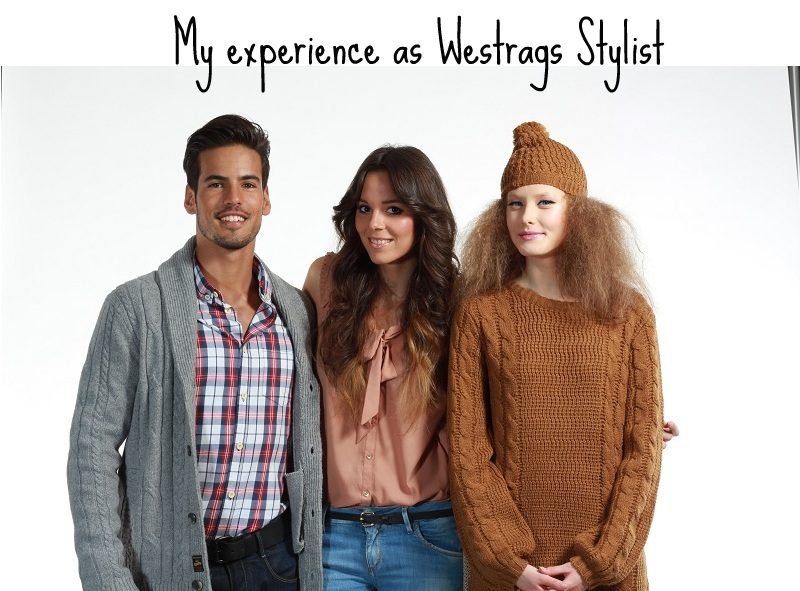 Una delle più belle giornate in assoluto, la più bella esperienza fino a questo momento, da quando Irene's Closet ha preso vita. Come vi raccontavo nel post di ieri, dopo aver scelto i 10 look per la modella e i 5 per il modello, oggi, ho incontrato tutto il team Westrags a Porto, nello studio del simpaticissimo e bravissimo fotografo, insieme alla make up artist e hair stylist (tutte, oltre ad essere persone molto molto accoglienti e simpatiche, sono decisamente molto bravi, tant'è che lavorano anche con Vogue Portugal e Vogue Italy!). Dopo aver ricomposto gli abbinamenti, andati un po' persi nel trasporto Braga – Porto, ho dovuto fare il punto della situazione sul mood degli outfit creati in modo tale da comunicare alla make up artist e hair stylis quale trucco e acconciatura effettuare. Ho scelto, dunque, per il modello (e che modello, avete visto?!) un look urban – streetstyle (per il trucco non ho avuto voce in capitolo, ovviamente, ma eccome se l'hanno truccato!) e per la modella ho scelto un trucco-parrucco glam, uno natural e infine uno più grintoso. Dopo essermi spostata di nuovo, verso il mio stendino con le scelte, mi si sono presentati davanti i due modelli,  in biancheria, in attesa di essere vestiti. E sì, questo punto onestamente non me l'aspettavo, anche se era prevedibile: sostanzialmente, i miei manichini – modelli dovevo vestirli materialmente. Alza le braccia, metti la camicia nei pantaloni, infila gli anelli e le scarpe! E così ho fatto: all'inizio avevo un po' di timore nel "mettere le mani addosso" ad una ragazza e soprattutto ad un ragazzo totalmente sconosciuti, ma, che dire, i ragazzi erano talmente rodati, che non ci sino stati problemi fin dal primo outfit.. e ne abbiamo fatti ben quindici! :) L'emozione più grande è vedere come un intero team lavorasse sopra degli outfit totalmente creati da me, senza nessuna indicazione, vincolo o consiglio. E' stato bellissimo vederli prendere vita dopo il trucco e il parrucco creati ad hoc, tra movimenti e pose da editorial: stupendo, non posso descriverlo altrimenti! Insomma, non vedo l'ora di vedere il risultato della campagna! Non vedo l'ora! Ovviamente vi tengo aggiornati!
Intanto ecco
QUI
 e di seguito, i video della giornata!
Yesterday, it has been one of the most beautiful days, and the most beautiful experience since the opening of Irene's Closet. After the choosing of the models outfits, as I told you in the yesterday post, yesterday we went to Porto where, together with the amazing (amazing!) Westrags staff I met the too funny and too good photographer, and the real artists (I mean the makeup artist and the hair stylist). I put together the 15 looks again and then I decided the mood to give to the whole work, this because I need also to dicede, and tell the stuff, how to make the hair and make up. I choose the glamourous, the everyday and the rocker mood for the girl and for the boy the urban-street style one. Then, the two models come to me, almost nacked to be dressed up from me. I mean dress up like a doll! It has been so shy for me at the beginning, but the models have done a great job to put myself on the mood, so always has worked very well (I hope!). It has been a very exited experience, the most beautiful of my blogger career. All the team has been very very very kind to me and I had a lot of fun, for real! I can't wait to see the final work! :) I keep you ap to dated! :D
.
.
English translation is coming girls!
OUTFIT:
SWEATER:
MY MOTHER'S IN LAW'S CLOSET
Do you need any price information? Ask me!
Hai bisogno di qualche informazione sui prezzi dei vestiti? Chiedi pure!
INFO:
PICS: by Gabriele Colzi (Canon 550D with a 50 mm)
Condividi