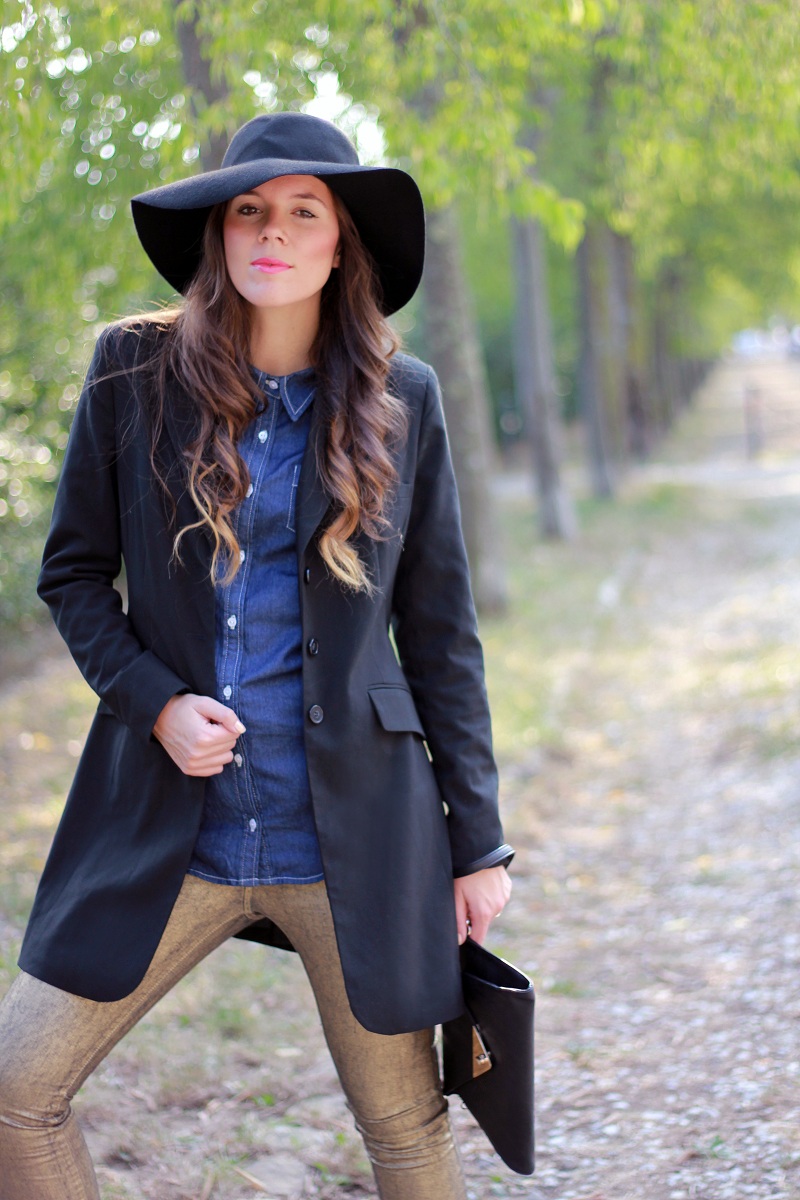 Buon lunedì a tutte mie care! 
Passato bene il weekend?
 Io ho approfittato delle giornate soleggiate (ma sempre più fresche) per scattare un po' di foto con la dovuta calma. Ho indossato un total look 
La Redoute 
(andate a farci un giro, ci sono cose davvero convenienti e la qualità è davvero buona!) che ho scelto per il compleanno del sito. Voi avete mai comprato su La Redoute? Come vi siete trovate? Ho scelto per l'occasione 
un paio di pantaloni dorati
, la camicia in jeans (che avevate già visto 
QUI
) e uno spolverino nero (che avevate già visto 
QUI
). Spero vi piaccia! Un abbraccio ad una ad una e grazie ancora per tutti i vostri commenti e il vostro affetto!
Happy monday to all dears! Have you spent a nice weekend? I took advantage of the sunny days (but more and more cold), to take some pics with my bro with all the calm of this world. I have worn a total look La Redoute, which total value is not more than 150 euro total (It deserves a visit, there are a lot of lowcost items and the quality is very good). Have you ever bought on La Redoute? I choose a pair of golden denim, a denim shirt (You have already seen it HERE) and a light coat (you have already seen it HERE). Hope you'll like it! A big hug and a big thank you for all your comments and your love!
OUTFIT:
INFO:
PICS:
by Gabriele Colzi (Canon 550D with a 50 mm)
One vote for me on Chicisimo.it?
Condividi