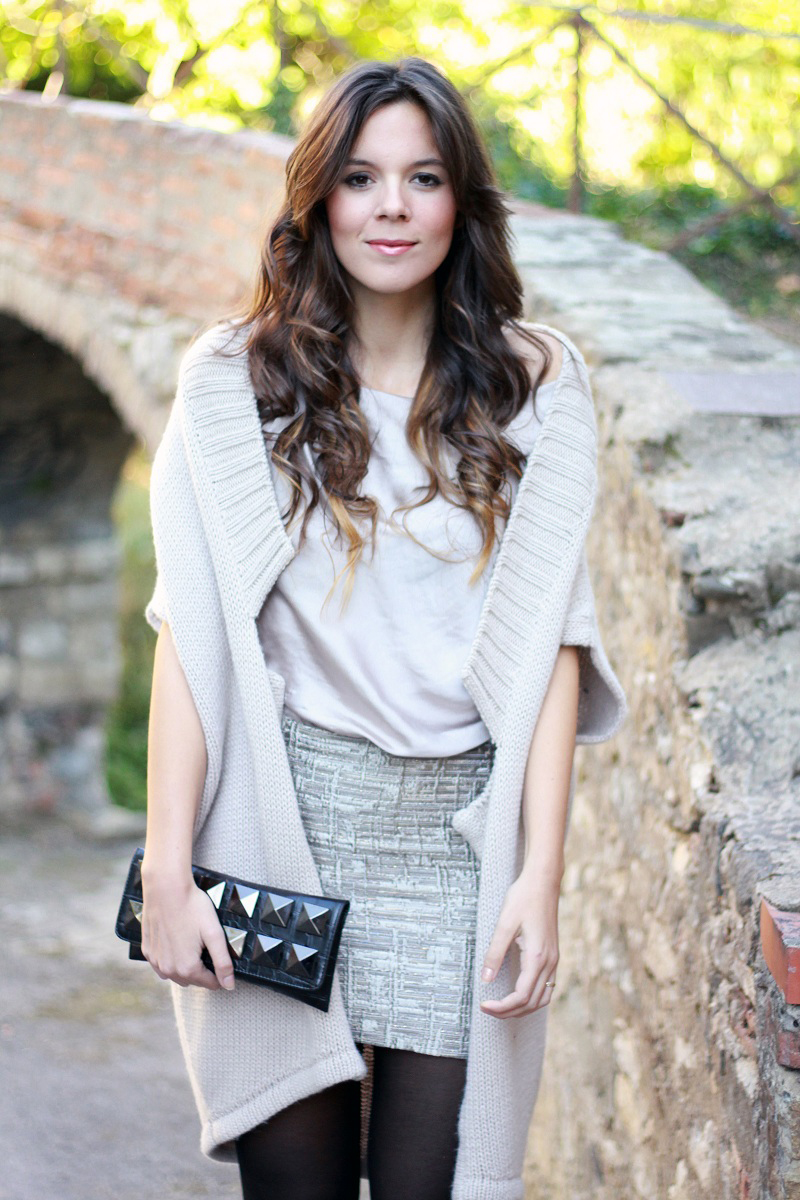 Probabilmente chi segue il mio blog fin dall'inizio, ogni tanto mi ha sentita ripetere questa cosa: amo il drammatismo della natura. La pioggia, il mare burrascoso d'inverno, i nuvoloni che minacciosi si avvicinano.. li trovo estremamente e drammaticamente romantici e malinconici! Anche l'autunno, con il suo vento pungente che raffresca le giornata, le foglie secche che scricchiolano sotti i piedi, il tramonto che si avvicina sempre di più, lo trovo estremamente malinconico, ma in un modo che mi affascina davvero moltissimo. Ecco il perchè del titolo di questo post, dell'aria un po' malinconica delle foto che seguono e di questo outfit Toy G, che unisce al caldo della lana il romanticismo e l'eleganza della seta. Spero vi piaccia! Un abbraccio e grazie a tutte per i commenti e messaggi che mi avete lasciato nel weekend: li ho apprezzati tantissimo!
.

Probabily there is someone here that follows my blog from the beginning and for this reason it has heard this strange thing about me:
I love the dramatism of nature
. The rain, the stormy winter sea, the big black clouds that arrives very fast on the horizon.. I think they are so dramatic, romantic and melancholy. Also the fall season, with its biting wind that cool down the october days, the wizen leafs on the ground, and the sunset coming earlier.. i think that's so melancholy in a way that fascinate me so much! So this is the reason of this post: a little bit melancholy thanks also to this outfit, a total look
Toy G
, that combines the warmt of  wool and the romanticism and elegance of silk. Hope you'll like it girls! A bug hug and thanks a lot for all the comments and inbox that you leave me this weekend, I have really appreciate them!
OUTFIT:
Total look thanks to 
TOY G
INFO:
PICS: by
Gabriele Colzi
(Canon 550D with a 50 mm)
LOCATION: 
Ponte del diavolo
Condividi