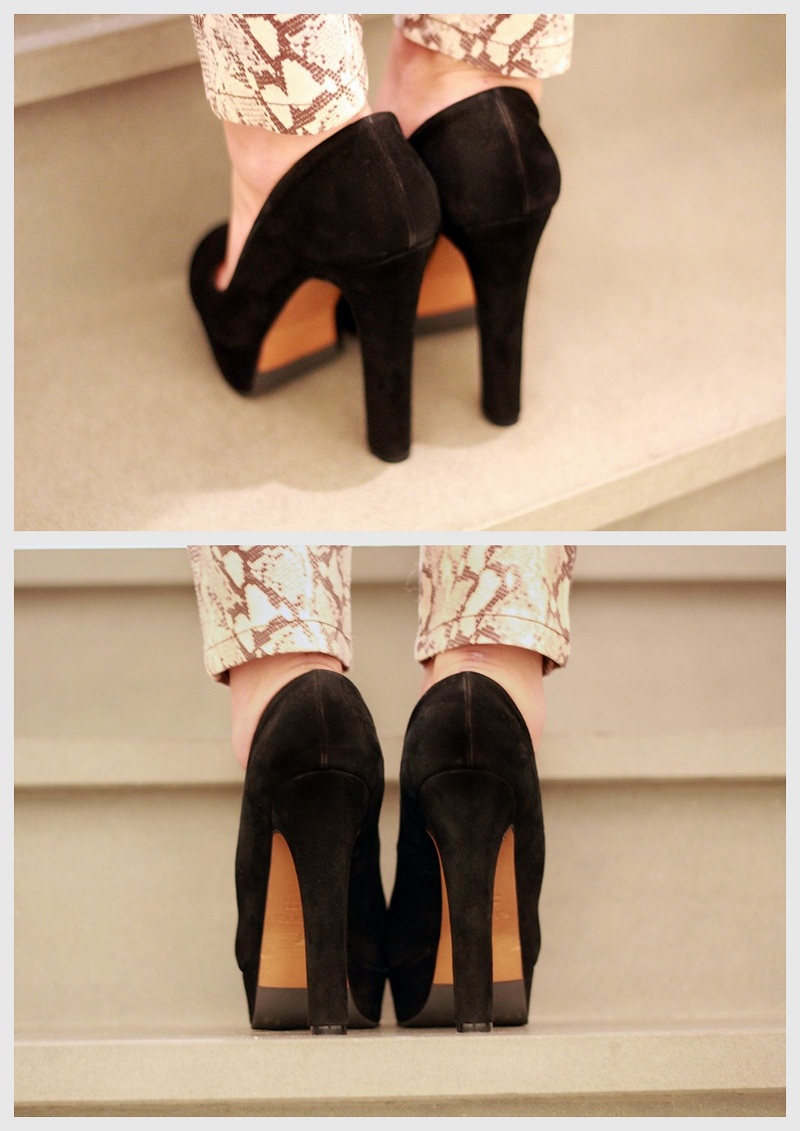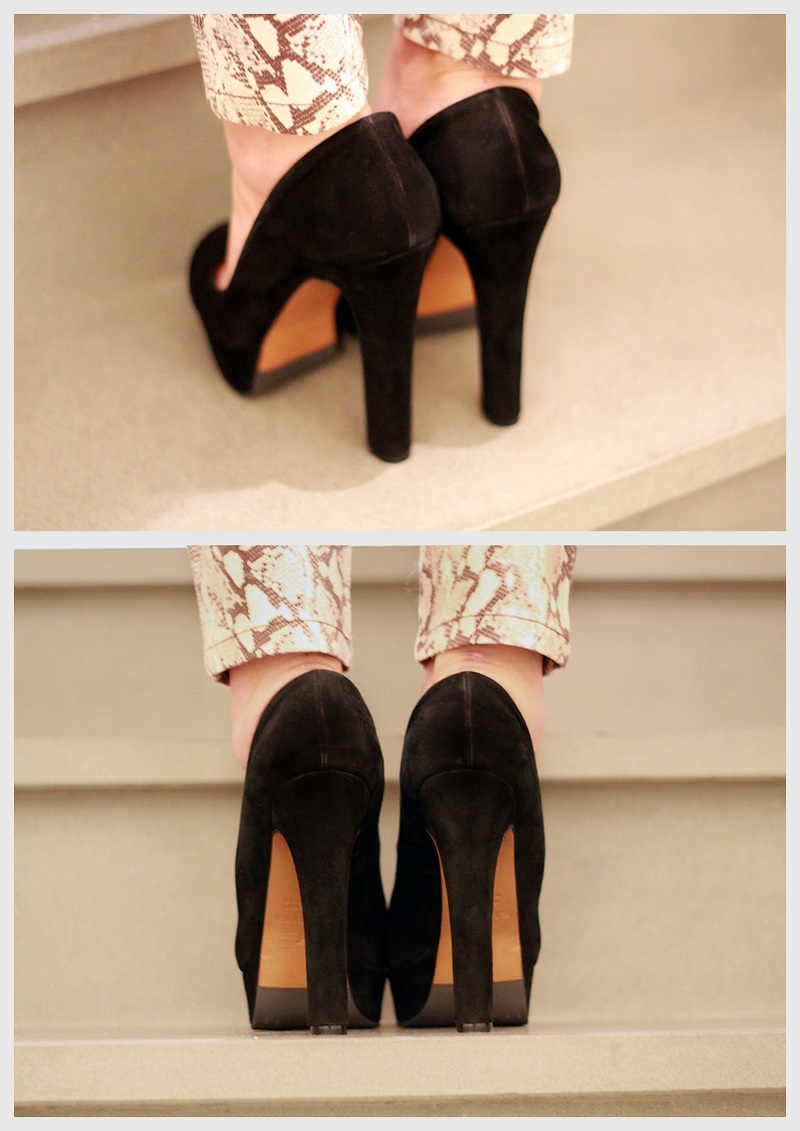 Squillino le trombe, ho trovato le mie "It pumps"
per questo inverno! Sono altissime (12,5 cm) ma comodissime (3 cm di plateau) e super chic nella loro semplicità: eccole in un paio di scatti "rubati" prima di uscire ieri sera!
E sempre a proposito di scarpe
(si vede mica eh, che sono una shoeaholic?!) sono stata contattata da un'azienda di calzature che si chiama
Meribell.
La conoscete? Nemmeno io!
Quando mi hanno contatta.. tabula rasa su questo nome. Già andavo a pensare al "Che figura!". Ma invece per una volta avevo ragione! Infatti la collezione 0 verrà lanciata a brevissimo :) Il progetto sembra super interessante e non vedo l'ora di sapere e farvi sapere di più!! Intanto, seguite il count down sulla
pagina Facebook Meribell
(diventate fan!) e gli aggiornamenti sul mio blog delle prossime settimane!
 Yes girls, I think I have found my winter 2011 "It pumps"! They are so high (12,5 cm), so comfy (3 cm plateau) and so chic thanks to their silhuette: you can see them in a few pic taken yesterday night before going out! Hope you'll like them!!  And talking about shoes.. I have been emailed by Meribell a new shoes brand that seems to have a very very nice project for their first collection! I'll keep you uptodate on my blog and you can find some more on
Meribell facebook page

! Have a nice day!
Condividi