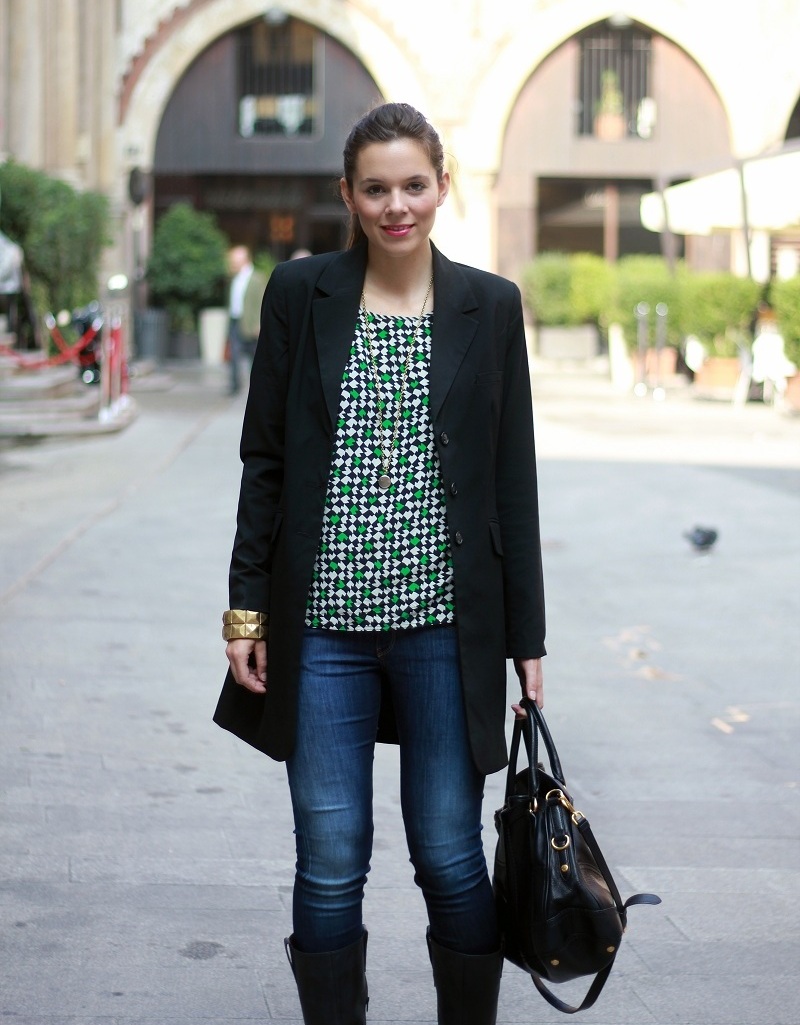 Ragazze, ma ci credete, è arrivato il sabato!! :D Cosa farete di bello questo weekend? :) Io opterò per tanto relax in compagnia del mio fidanzato e della famiglia.. l'abbigliamento? Casual! La tee a fantasia geometrica per far contenta la suocera, uno spolverino, un jeans e degli stivali flat.. e a tempo debito tutto ciò sarà sostituito da una bella tutona abbinata ad una tazza di thè verde, una coperta e un bel film a due! Adoro il weekend! :D Buon sabato!
.

 Girls, can you believe that, saturday is here!
What are you going to do his weekend?
:) I want only relax , boyfriend and family! The outfit? Casual! My-mother-in-low tee, a light coat, jeans and flat boots. And, of course, all this will be replaced by a comfy sporty suit, a cup of green hot tea and a movie together with my BF! I love weekend! :D Have a wonderfull saturday!
One vote for me on Chicisimo.it?
OUTFIT:
TEE:
MY MOTHER IN LOW GIFT
NECKLACE:

BOUTIQUE NADINE
Do you need any price information? Ask me!
Hai bisogno di qualche informazione sui prezzi dei vestiti? Chiedi pure!
INFO:
PICS:
by Elisa Taviti (Canon 550D with a 50 mm)
Condividi