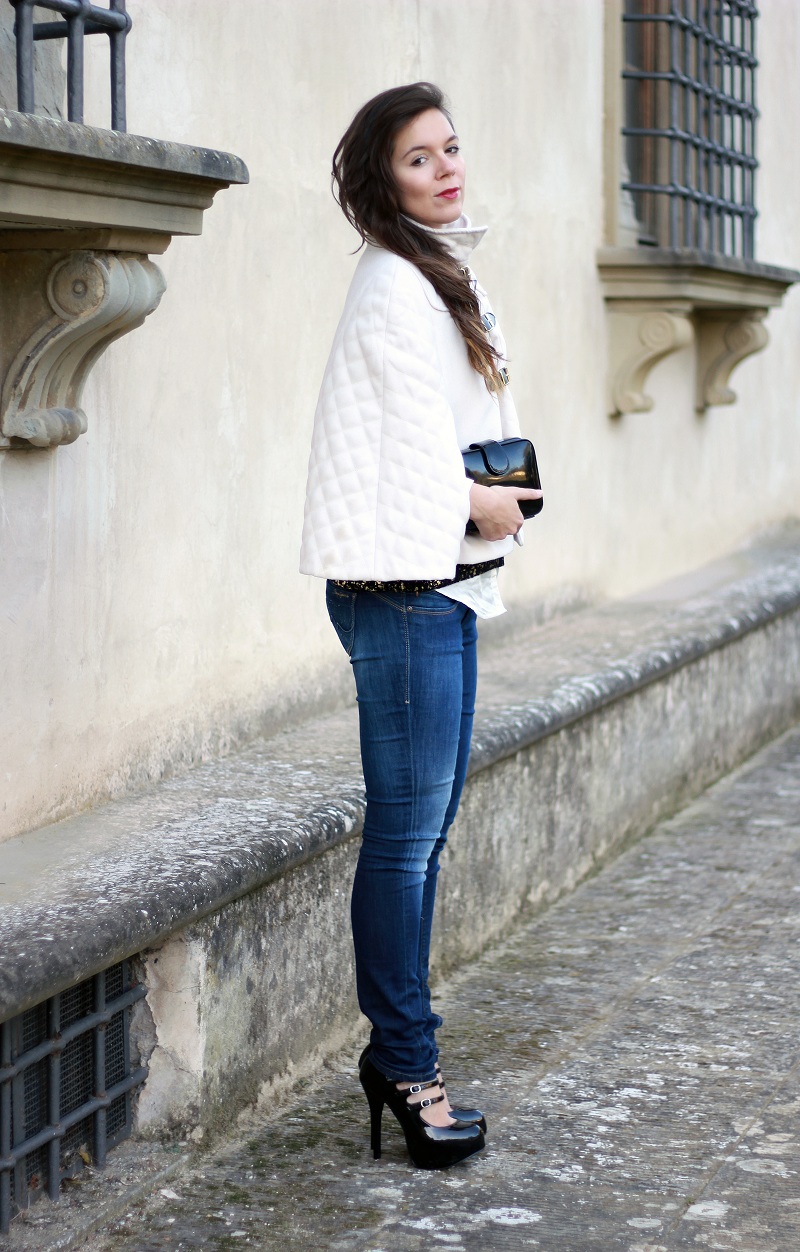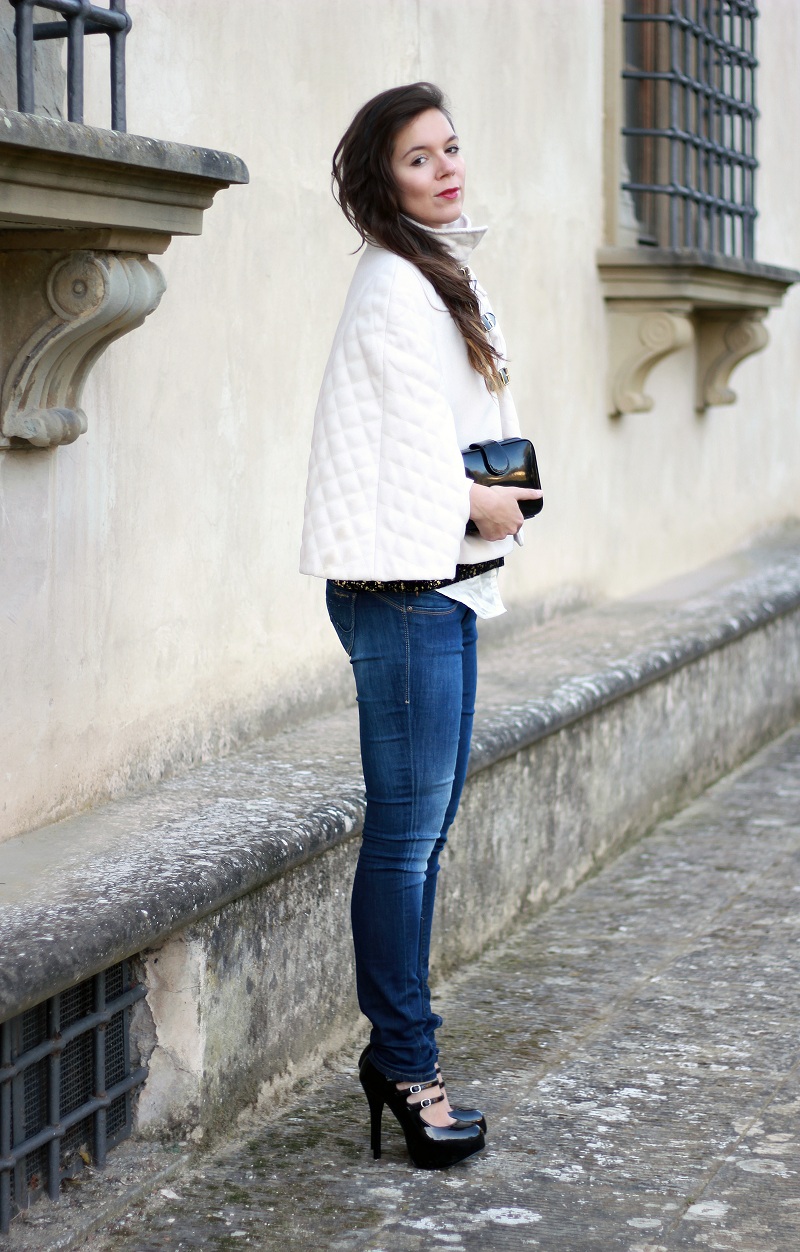 Buondì ragazze! In questo weekend, dedicato completamente al mio fidanzato (Ehhh l'amour!), ho scattato anche questo outfit: dopo tutti gli stivali bassi e i look casual di New York, avevo troppa voglia di un bel paio di tacchi.. E ho puntato subito ai più alti della scarpiera, naturalmente! Ho deciso di abbinarli ad un look semplice: una cappa bianca, chiusa da fibbie in pelle, jeans e una pochette vintage rigida in vernice, come le scarpe, regalo della mia amica Elisa. Spero vi piaccia! Vi auguro un ottimo martedì!
Good m
orning girls! This outfit
 has been sho
ot this weekend and
 the main characters have been those killing heels, paired with a white cape (I love it!), classic jeans and a vintage pochette, gift from my friend Elisa. Hope you'll like! Hope you'll have a beautiful day :D

.
OUTFIT:
DENIM:
Pepe jeans by Westrags
INFO:
Condividi