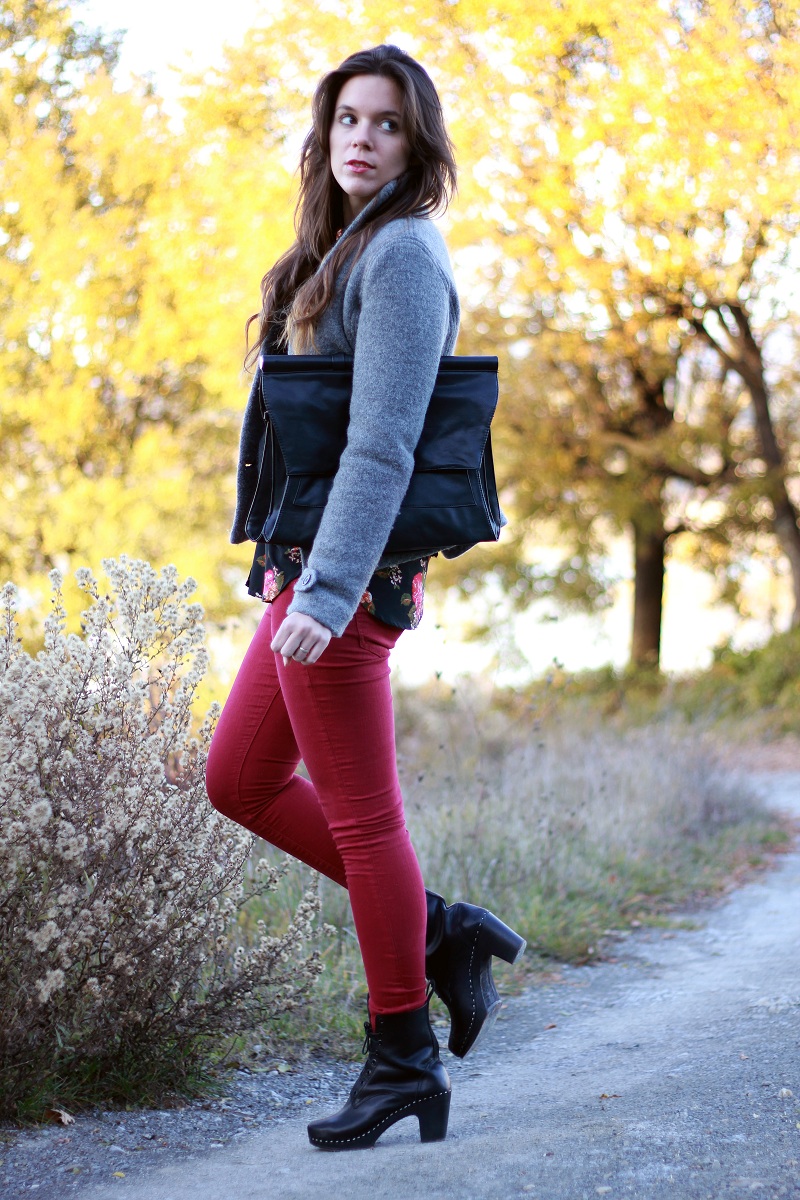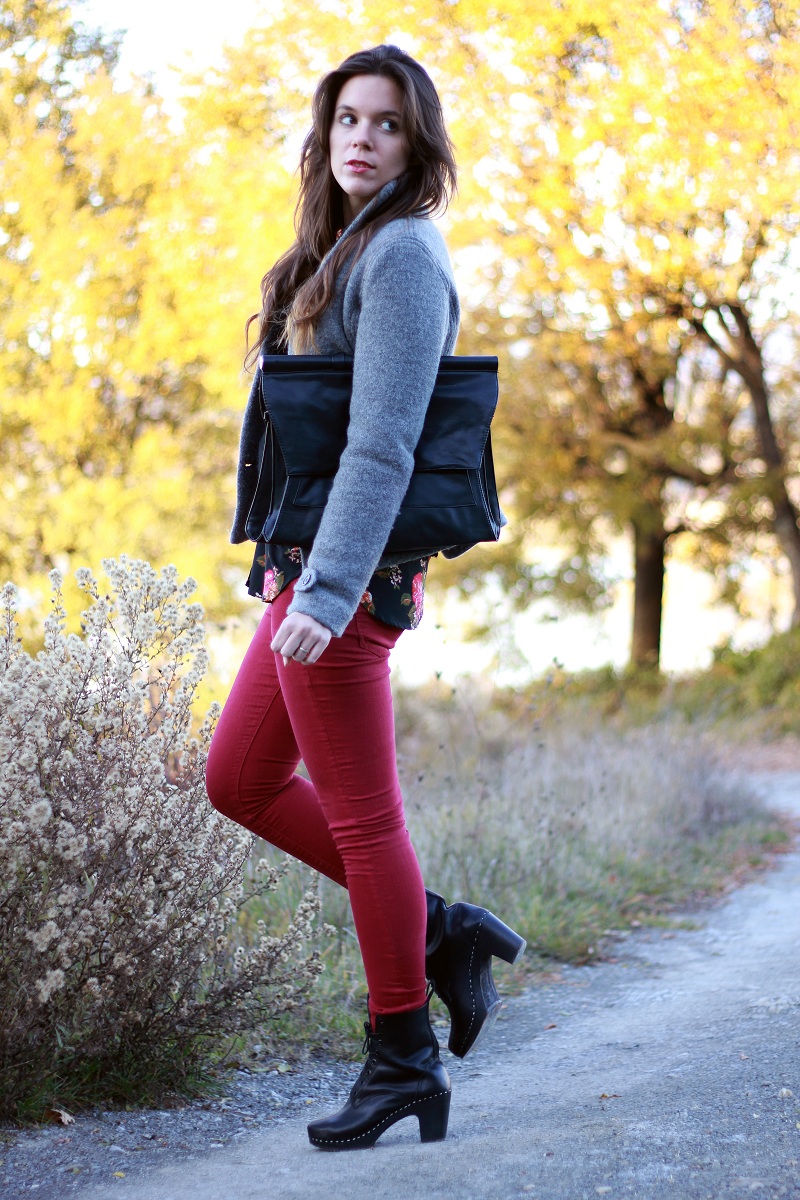 Buongiorno ragazze! Come state?
I giorni volano
, ricchissimi di impegni e di progetti, ed intanto
ripenso al weekend
appena passato. Sabato pomeriggio io e il mio Giova, che
come vi dicevo
abbiamo trascorso un weekend da piccioncini (e ci voleva proprio!), siamo andati a fare un giro nelle zone di Barberino, uno sguardo ai negozi dell'omonimo outlet village e una passeggiata sul lungo lago. E' proprio qui che ci siamo fermati, oramai al tramonto, per scattare le foto outfit che vedete. L'outfit? Comodo e caldo. Ho indossato i miei pants burgundy (Trovati da Berhska per poco più di 20 euro e disponibili in tutti i colori immaginabili, come il beige, che avete già visto
a questo post

)
abbinati al mio cappottino grigio
Museum
che amo (l'interno è foderato di pelliccia ecologica, è caldissimo!), una camicia a fiori che riprende i toni dei jeans e del mio rossetto rosso (Oramai non ne posso più fare a meno!) e infine una borsa indossata come una mega pochette, seguendo il consiglio della mia amica Nicoletta. Insomma, che ne dite dell'abbinamento grigio + burgundy? Buona giornata a tutte!
.
Good morning girls! How are you? Those days are so full of work and projects and so.. I'm thinking about last weekend. I spent my saturday with my boyfriend Giova and we went to Barberino area, just near Florence: at first we went to the famous outlet then we enjoyed the magic view of the sunset over the Barberino lake. Then we shoot those pics: a warm and comfortable outfit made of Burgundy pants, my super warm Museum coat (I love it!) and a bag worn like a big pochette, following the advice of my friend Nicoletta. So what do you think about gray + Burgundy? Do you like it? Have a nice day!
.
.

OUTFIT:
INFO
Pics by
Giovanni Gambassi
Location:
Barberino lake (Firenze)
Condividi