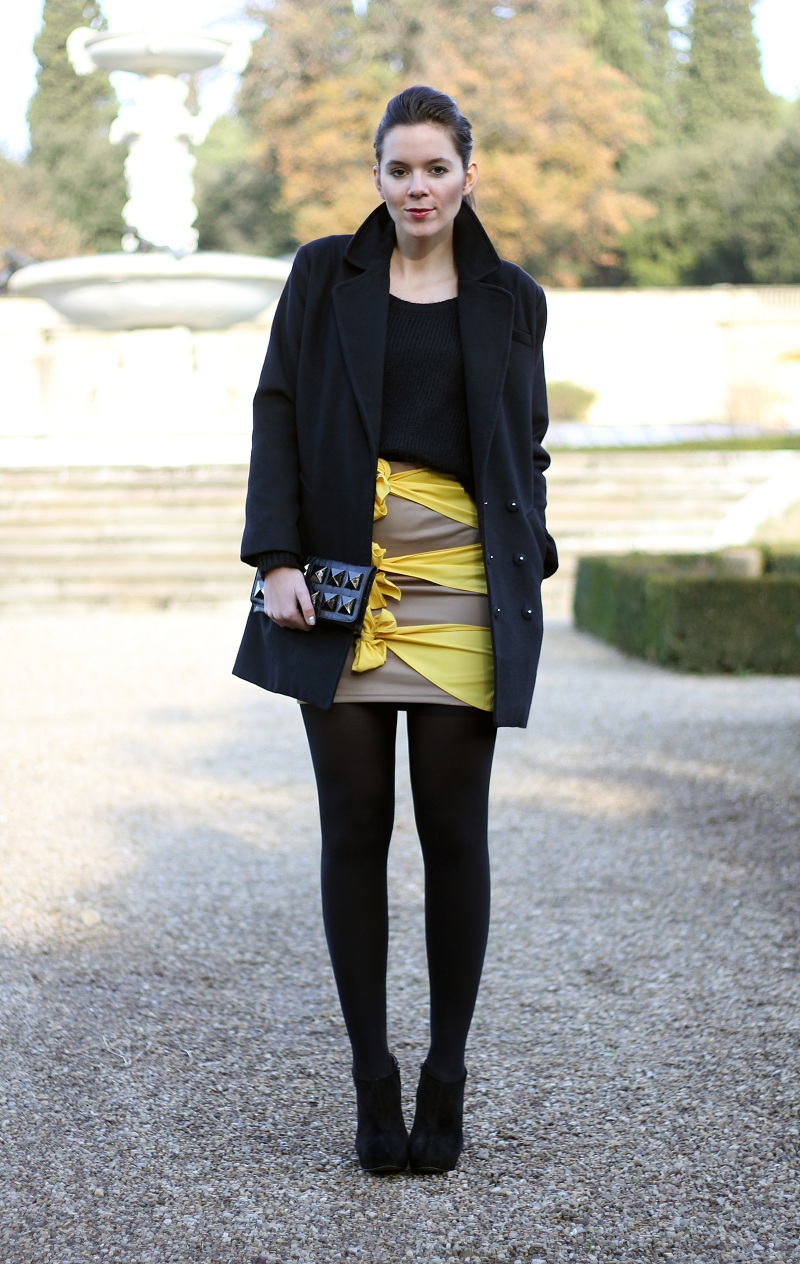 Buondì, buondì, buondì! 
Oggi mi sono svegliata con il sorriso
: il lavoro si sta smaltendo e il 24 è sempre più vicino: non vedo l'ora di trascorrere tre giorni tra buon cibo, amici e parenti. E voi come trascorrerete il Natale? (A proposito di Natale, nel post di ieri vi ho inserito un paio di abbinamenti che avrei intenzione di indossare per le feste natalizie, ecco 
QUI
, se ve lo siete perso!). Ma veniamo all'outfit di oggi!
Il secondo post "How to dress up in a cheap way" 2.0
 (Il primo outfit lo potete vedere 
QUI
): capi economici corredati di prezzi. Spero vi piaccia e come sempre, fatemi sapere cosa ne pensate! :)
Ps. Nel pomeriggio arrivano i vincitori del Giveaway! :D
..
Goodmorning sweeties!! 
Today I'm feeling so happy
: the working days are almost ended and the Christmas eve is just around the corner: can't wait to spend some time with my family, my friends while eating some good food! And you, how are you going to spend your Christmas? (And speaking of, 
HERE
 three ideas for Christmas outfits). But let's talk about the today outfit! Here 
the second "How to dress up in a cheap way"2.0 outfit
 (The first one is available 
HERE
): all lowcost items with prices at the end of the post. Hope you'll like it and, as always, let me know what do you think about!
OUTFIT:
PULL: H&M 19,90 Euro
SHOES: ZARA 19,90 Euro (old)
SKIRT: ROMWE about 30 Euro
BAG: WESTRAGAS 17 Euro (Now 8,99 Euro)
COAT: STRADIVARIUS (FW 11-12) 59,95 Euro
..
INFO:
PICS by Gabriele Colzi
STYLING and TEXT: Irene Colzi
LOCATION: Villa Castello
.

Già mi segui su Facebook? Segui i miei aggiornamenti quotidiani, le mie avventure e le notifiche in tempo reale dei miei post cliccando su LIKE :D
Are you following me on Facebook? Follow my daily uptodates, my adventures and the reminders of new post just clicking LIKE :D
Condividi