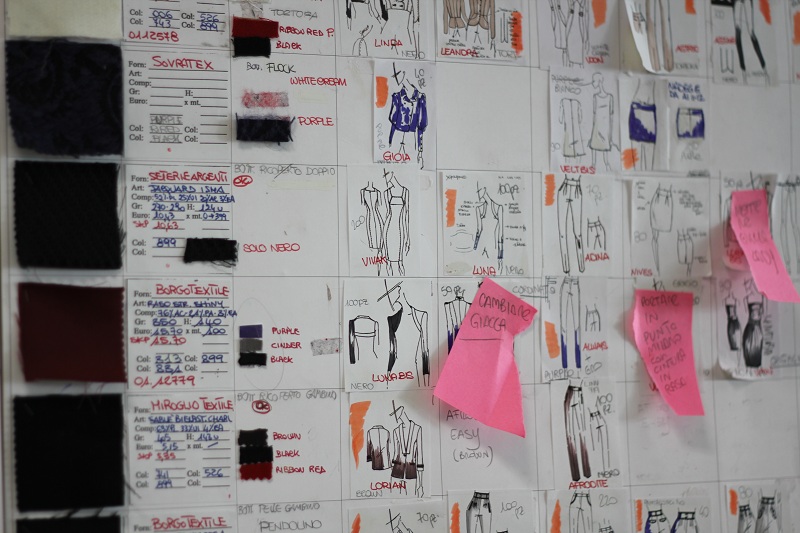 Good morning girls!! Today I would like to talk about Byblos, one of the best known fashion brands in Italy born in 1970 and that has it's own runway show during Milan Fashion Week. I had the honour to visit the Byblos headquarter, near Verona and to discover how a collection is created, from the idea, to the style office until the product office, the showroom and the production! Hope you'll like those pics! Thanks to Byblos for this great opportunity, it's really great to know such a open minded brand, very interested into the new technologies! Here you can find the online shop, the online magazine and the facebook page! Have a nice day! 
Buongiorno ragazze! Vi ricordate che su Facebook, qualche giorno fa, vi stavo raccontando live la mia visita presso il quartier generale di Byblos nei pressi di Verona? Sì, ho avuto il piacere e l'onore di poter visitare l'azienda di Byblos scoprendo il backstage di un'eccellenza italiana della moda.
 Sono stata accolta in azienda da Flavio Facincani, direttore marketing di Swinger (Azienda alla quale fa capo Byblos e che ha dato popolarità nel corso degli anni anche a marchi come Missoni, Fendi, Roccorbarocco). Dopo una presentazione generale dell'azienda,fondata negli anni Settanta da Dino Facchini, mi sono lasciata trasportare in un interessantissimo tour dell'azienda. Vedere come nasce l'idea, come si sviluppa e come si realizza, fino ad arrivare a quella che è la collezione che vediamo sfilare nelle più prestigiose passerelle di tutto il mondo è davvero un'occasione più unica che rara e che spero di riuscire a trasmettere con le mie parole e con le mie foto anche a voi!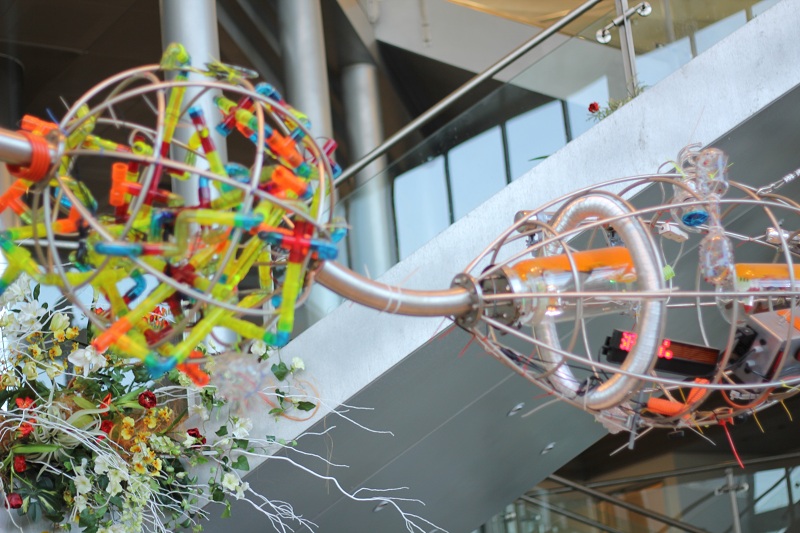 ..
Prima tappa, ufficio stile, la fucina delle idee e della creatività nella quale si concepisce la collezione, ispirati da un'emozione, un quadro, un'opera architettonica oppure un paesaggio (Da dove arriva l'ispirazione, nemmeno a dirlo, è stata la prima domanda che ho rivolto!). Qui si scelgono i tessuti, i colori, il mood della collezione che andrà in sfilata. La stanza è avvolta da un'energia pazzesca, che si può veramente toccare con mano: si lavora su grandi pannelli appesi al muro, pieni di appunti, ritagli di tessuti e di dettagli outfit. E' qui che ho avuto l'onore di conoscere Manuel Facchini, stilista ed ideatore degli abiti che vediamo sfilare sulle passerelle di tutto il mondo.
Quando le idee sono ben concepite, valutate, analizzate secondo previsioni accurate, queste passano all'ufficio prodotto dove vengono creati i prototipi che, rivisti, corretti, ridimensionati più volte, saranno poi realizzati in produzione.
Dopo una visita in showroom dove ho potuto dare un occhiata ad un anteprima della collezione AI 2012-2013 (Sembra che ci sarà un ritorno del viola!), ho avuto anche il piacere di vedere una parte della produzione Made in Italy di Byblos: una volta ricevuto il cartamodello dall'ufficio prodotto, il reparto taglio provvede alla sagomatura dei tessuti. E a proposito di tessuti, avete visto che archivio immenso di tessuti a disposizione? Da perderci la testa! 
E' stata davvero una visita interessante! Mi ha fatto piacere conoscere un marchio italiano così attento alle nuove tecnologie (Date un occhio alla
pagina facebook
, allo 
shop online
al
magazine online Byblos
, dove domani sarà online una mia intervista) e che crea collezioni dedicate alle giovani donne, attente all'eleganza ma con quel tocco di trasgressività che non guasta mai! Grazie a Byblos per questa splendida opportunità e, stay tuned, sentirete presto parlare ancora di Byblos sul mio blog :)

Già mi segui su Facebook? Segui i miei aggiornamenti quotidiani, le mie avventure e le notifiche in tempo reale dei miei post cliccando su LIKE :D
Are you following me on Facebook? Follow my daily uptodates, my adventures and the reminders of new post just clicking LIKE :D
Condividi