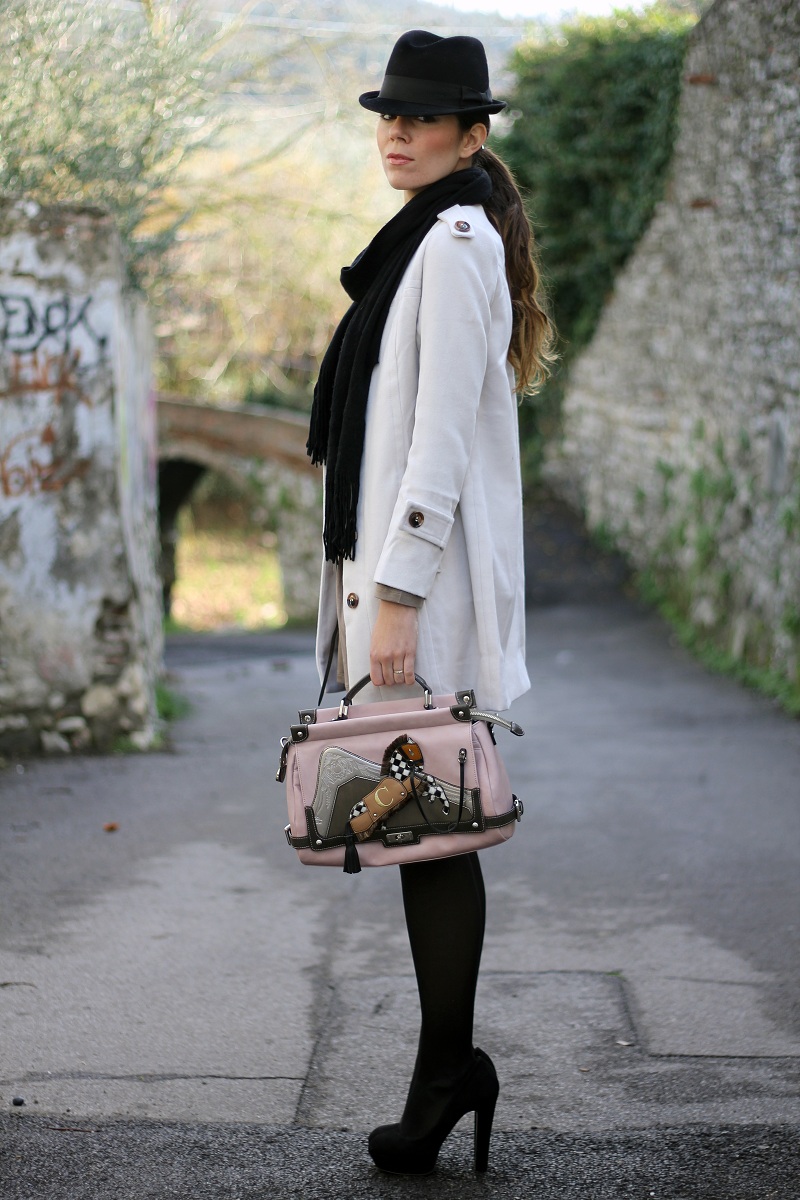 Buongiorno a tutte fanciulle e felice venerdì! Come saprete oramai, non mi piace truccarmi moltissimo: preferisco un tocco di fondotinta, tanto mascara ed un bel rossetto rosso.
Ieri invece ho deciso di cambiare un po'
e di truccare gli occhi con ombretto e matita nera e di lasciare le labbra nude con un po' di lucidalabbra rosato. Voi cosa ne pensate? Vi abbraccio ad una ad una e vi ringrazio per tutto il supporto e l'affetto che mi regalate ogni giorno, non potrei essere più felice, grazie mille! Buon venerdì!
Good morning dears, happy friday! As you probabily know, I don't like so much to make up me a lot: I prefere some foundation, a lot of rimmel and a beautiful red lipstick. Yesterday I tryed to change a little and to make up my eyes with black and my lips with a nude lipstick. What do you think? A big hug to each one of you girls and thank you for your support and love, I can't be more happy, thank you so much! Happy friday!

.

OUTFIT:
SCARF: WESTRAGS

INFO:
Location:
Ponte del Diavolo

Già mi segui su Facebook? Segui i miei aggiornamenti quotidiani, le mie avventure e le notifiche in tempo reale dei miei post cliccando su LIKE :D
Are you following me on Facebook? Follow my daily uptodates, my adventures and the reminders of new post just clicking LIKE :D
Condividi