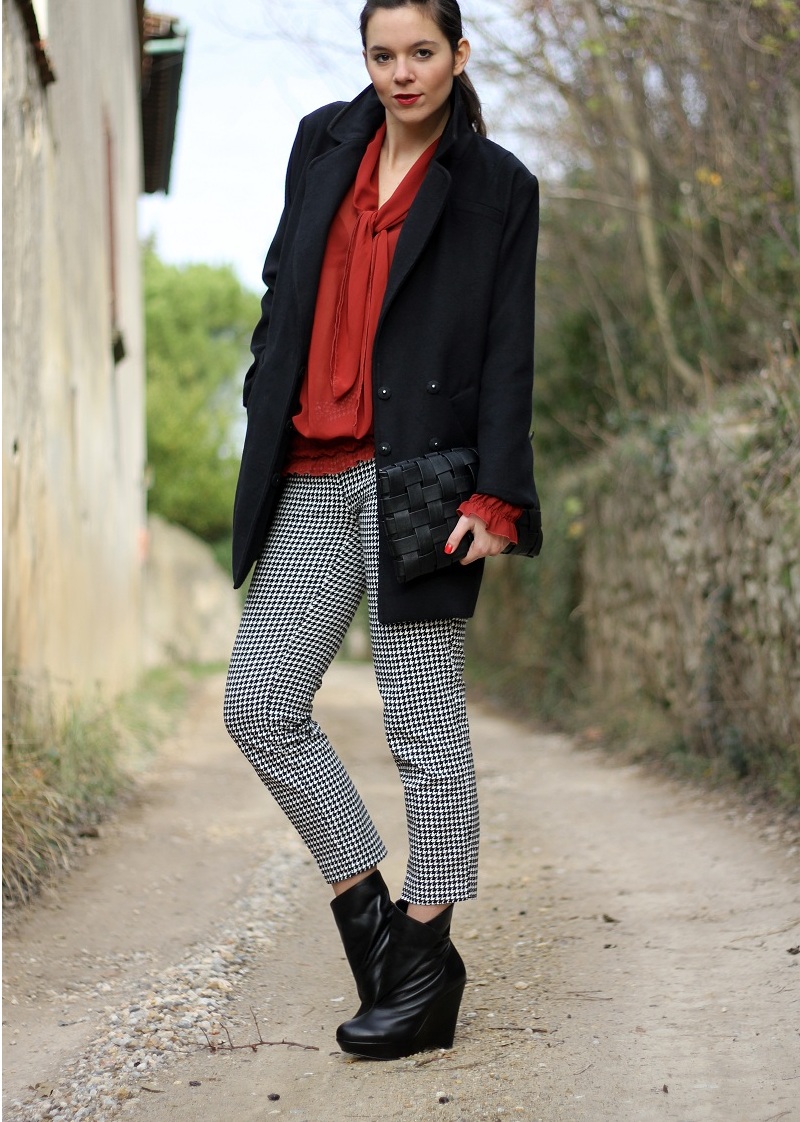 Come promesso stamani
, ecco l'outfit con il quale ho indossato le mie nuove Jeffrey Campbell! Indossato ieri per il primo, e non ultimo, pranzo natalizio con alcuni amici di famiglia a casa del mio fidanzato ad Impruneta (Pancia mia, fatti capanna! :D). Intanto sono in viaggio, direzione Terni, per una grande riunione con tutte le redattrici di
Bigodino.it

,
supplemento editoriale di Multiplayer.it e per il quale scrivo da settembre e sul quale lavoriamo da oramai quasi un anno e mezzo. Sono davvero felice di incontrare di nuovo tutto il team, che probabilmente avrete avuto modo di conoscere anche voi
sul sito
e spero di riuscire a scattare qualche fotina in pausa caffè da mostrarvi mercoledì, ma non prometto niente :P E voi, come trascorrerete questo lunedì prima delle feste? Un abbraccio a tutte!
…..ù
As I have promised you this morning
, here the outfit I wore yesterday withmy new JUeffrey Cambell for the first Christmas lunch with family friends at my boyfriend home. In the meanwhile I'm travelling to Terni to take part to a big meeting with the editors of
Bigodino.it
, a big project that is started one year and an half ago and for which I started to write in september. I can wait to see again the team and I hope to have time to shoot some pict so show you guys on wednesday! How are you spending this monday before Christmas? A big hug to all of you!
P.S Informazione interessante fresca, fresca di stampa!
Tiziana Fausti
, il grande e-commerce luxury, proporrà online tutta la nuova collezione fall/winter 2012/2013 a maggio 2012: potrete così dare un occhio alle nuove tendenze con vasto anticipo e fare i vostri pre-ordini! Intanto, sul sito 
QUI
, troverete già sconti sulla collezione invernale e iscrivendovi alla newsletter vi sarà inviato un coupon per le promozioni!
OUTFIT:
SHOES: JEFFREY CAMPBELL
PANTS: H&M
SHIRT: RINASCIMENTO
COAT: STRADIVARIUS
PURSE: WESTRAGS
LIPSTICK: ESTEE LAUDER
INFO:
Pics by Giovanni Gambassi
Styling and text Irene Colzi
Location Impruneta
..
Già mi segui su Facebook? Segui i miei aggiornamenti quotidiani, le mie avventure e le notifiche in tempo reale dei miei post cliccando su LIKE :D
Are you following me on Facebook? Follow my daily uptodates, my adventures and the reminders of new post just clicking LIKE :D
Condividi