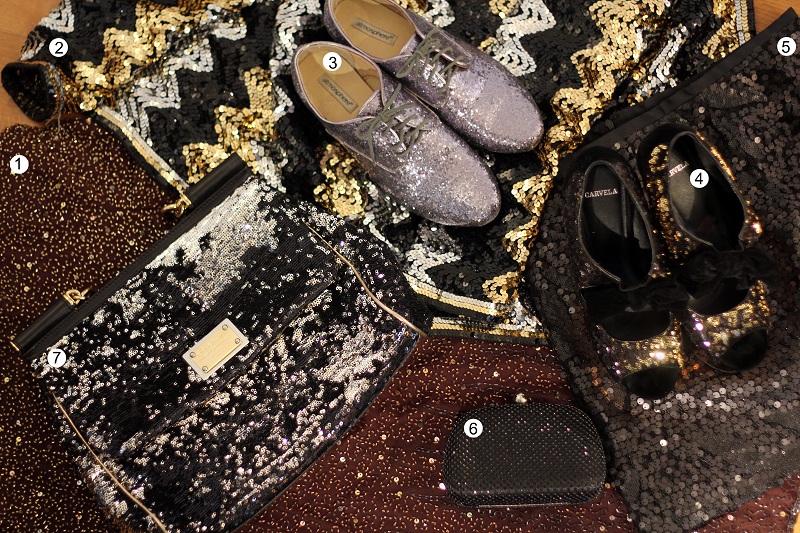 Quale migliore occasione, se non l'ultimo dell'anno, per presentarvi la mia collezione di capi sparkling? E con questo tripudio di paillettes vi auguro un divertente ultimo dell'anno e un ottimo 1 gennaio! Ci sentiamo nel 2012!
Tanti auguri a tutte!!
Of course, this is the best occasion to show you, my girls,  my collection of sparkling items: it's the new years' eve!! And with all those paillettes, I wish you a very funny New year's eve and a spectacular 2012! I wish you the best girls!!
1. Vintage dress
2. Vintage blazer
3. Primark brogues
Condividi