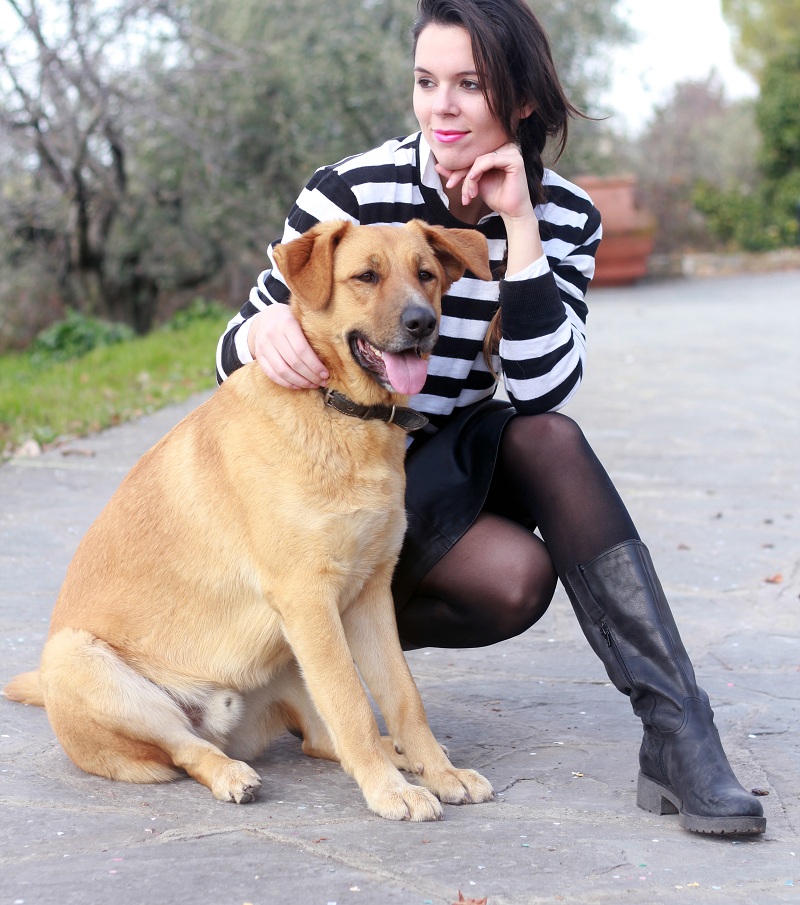 I nostri cani, non sono cagnolini semplici.
Portarli fuori vuol dire fare una sessone intensa di tonificazione bicipiti e, una festa al tuo arrivo può anche farti perdere l'equilibrio :D Ecco perchè
la domenica in campagna
dal mio Giova la parola d'ordine è comodità e praticità: capelli legati e stivali impermeabili e ben pulibili in primis (Dodo, il cagnolone che vedete nelle foto, ha sempre il vizio di sedersi sui tuoi piedi, in cerca di contatto fisico :D).
Ecco quindi un outfit "da battaglia",
la mia divisa delle domanica (Il maglione over è del mio fidanzato!). Buona domenica a tutte!
Our dogs are not very easy to manage :D They are so big that to hang out with both of them is very difficult and, of course my muscles say thank you to them :D That's way when I spend my sunday at my BF house's, located in the countryside, I always wear something very comfortable and easy: like the boots and oversize sweater (from my BF closet, of course!). Have a nice sunday!
OUTFIT:
BOOTS: STONEFLY
PULL: H&M from my BF closet
SKIRT: H&M
INFO:
Già mi segui su Facebook? Segui i miei aggiornamenti quotidiani, le mie avventure e le notifiche in tempo reale dei miei post cliccando su LIKE :D
Are you following me on Facebook? Follow my daily uptodates, my adventures and the reminders of new post just clicking LIKE :D
Condividi