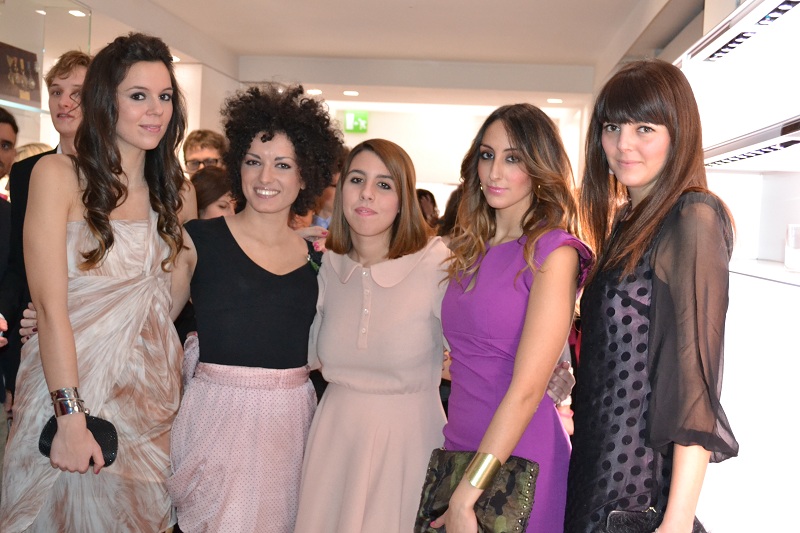 L'aspetto che più mi piace dei party di Luisa Via Roma?
Incontrare, rincontrare e conoscere bloggers di tutta
Italia, alcuni dei quali "letti" da molti mesi tramite i commenti sul mio blog oppure altri che sono diventati dei veri e propri amici: un aspetto del blogging bellissimo! Ecco qui una carrellata di foto scattate dagli obiettivi dei blogger che vedete con me nelle foto (I loro blog li trovate a fondo post): grazie a tutti per la magnifica serata! E voi ragazze, quali di loro già conoscevate? :) Un abbraccio a tutte!
The most amazing side of the Luisa Via Roma's parties is the chance to meet and known tons of italian bloggers. Among them there are people how are truly friends: that's amazing how a blog can chain two people! Here you can find all the pics taken with me by all the bloggers at the event (You can find all the links to their blogs at the end of this post). And you girls? Which one of them do you already know?
.
Già mi segui su Facebook? Segui i miei aggiornamenti quotidiani, le mie avventure e le notifiche in tempo reale dei miei post cliccando su LIKE :D
Are you following me on Facebook? Follow my daily uptodates, my adventures and the reminders of new post just clicking LIKE :D
Condividi