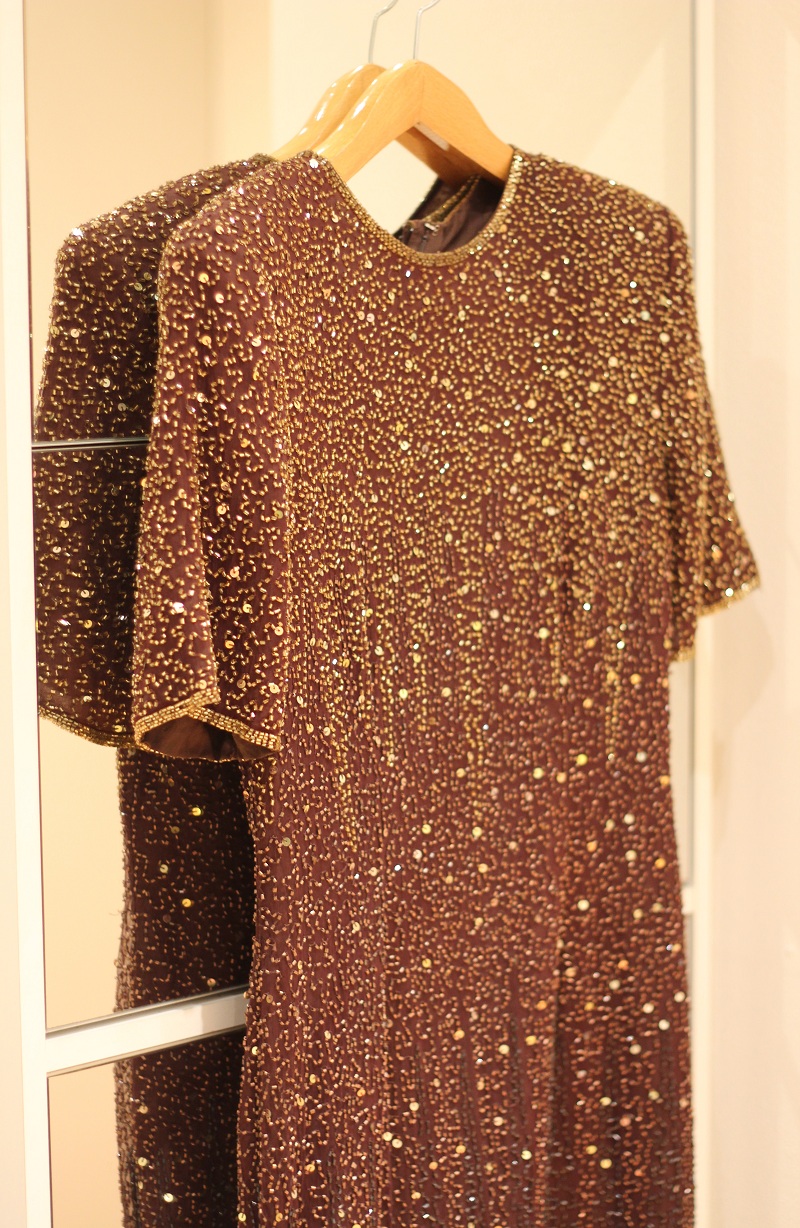 Al punto 7 dei miei 
buoni propositi per il 2012
, vi ho scritto che vorrei avere più tempo per me stessa e questo declinato anche nell'avere più tempo per 
girovagare tra mercatini in cerca di pezzi cool a prezzi mini.
 Lo scorso martedì ho dedicato la mia mattinata ad un giro di ricognizione tra le bancarelle del mercato delle Cascine insieme a 
Silvia
  e in particolare nei banchi del second hand e del vintage. Cosa ho scovato? Questo stupendo abito vintage con paillettes sui toni del marrone ed oro, intensi all'altezza delle spalle e via via sempre più chiari, pagato solo 35 euro ed in perfette condizioni e un cappotto con maniche over a 3\4, dalla linea ampissima, di lana e di Caractere, pagato 5 euro! Qual è l'acquisto che vi piace di più?
On the today post I was telling you that I realy would like to hove more time to myself and to the things I like to do. For exemple I really would like to have more time to examine local open market searching for top items at low prices. Last week I want to Florence open local market and among the vintage and second hand I find those beautiful items: a vintage brown paillettes dress (35 euro) and an amazing oversize coat (5 euro). I'm so happY! Which one do you like most?
Condividi