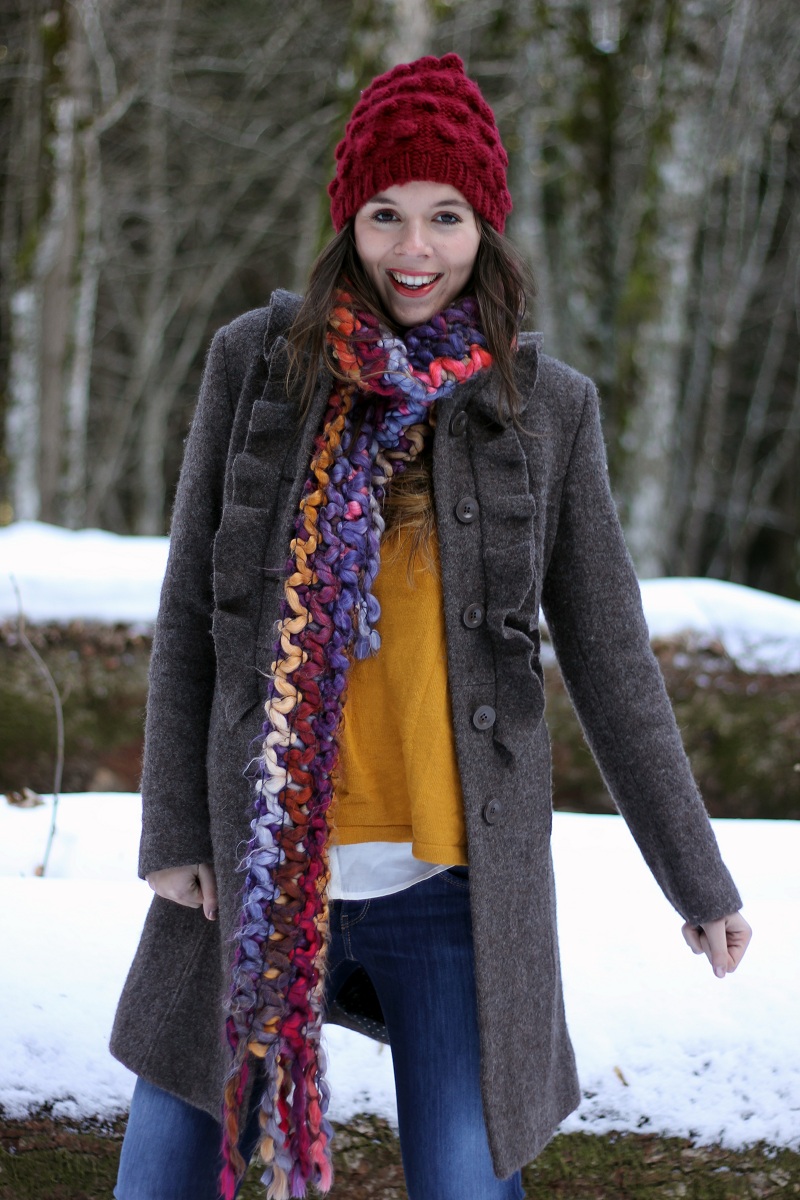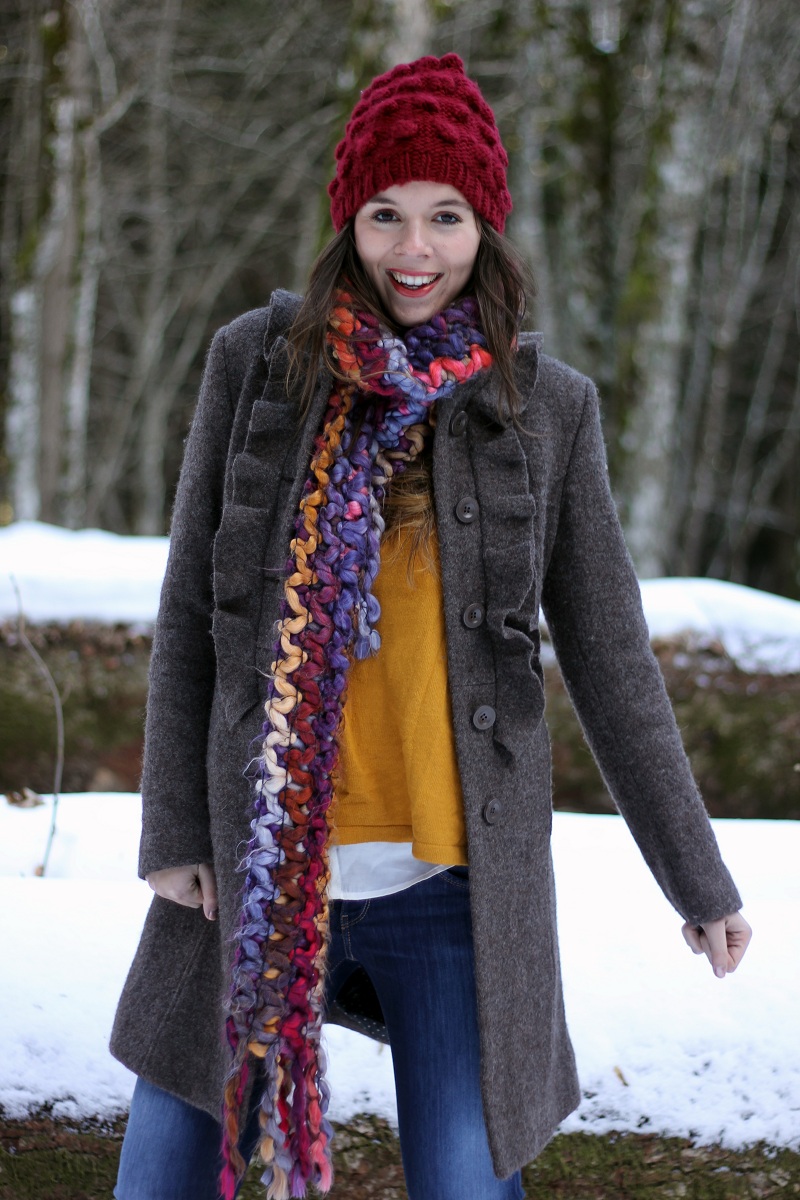 Buon 2012
a tutte ragazze, sono felicissima di ritrovarvi qui! Come è andato il vostro Capodanno? Insieme ad alcuni amici, il mio Giova e suo cugino,
siamo andati nella casa in Casentino
della sua famiglia, un luogo splendido! Abbiamo deciso di partire sabato mattina per goderci le ore di sole per fare un pranzo a base di schiacchiata dello Chalet al passo della Consuma (Consigliatissimo, se passate nelle zone del Casentino!) e un giretto all'Eremo di Camaldoli: non avevamo idea che ci fosse la neve! Nonostante l'abbigliamento non proprio adatto siamo riusciti a farci anche
una passeggiata in mezzo alla neve
fino al laghetto (ghiacciato) dell'Eremo dato che, fortunatamente, avevo infilato almeno un paio di sneakers in valigia!
Abbiamo poi trascorso la serata nella villa
, cucinando tutti insieme, mangiando e ridendo come dei matti tra cinghiali che praticamente bussavano alla porta per reclamare cibo, come vi ho fatto
vedere sul mio facebook
(La casa è in mezzo al bosco e visite del genere sono all'ordine del giorno) e giochi in scatola donne contro uomini (Indovinate un po' chi ha vinto.. :P). Insomma una serata tranquilla che ho trascorso indossando
un outfit super casual e super colorato,
per cominciare questo 2012 con tanta allegria e serenità!! E voi ragazze, cosa avete fatto invece? Ancora auguri a tutte e ben ritrovate!!
Happy 2012 girls, I'm so happy to find you here again! How has been your New Year's Eve? Together with some friends, my boyfriend and his cousin, we went to my boyfriend family's mountain house in Casentino area (Tuscany), an amazing place! We decided to leave on saturday morning in order to enjoy the beautiful sunny day! We ate at Chalet restaurant, at Consuma (It deserves a visit!) and we went to walk to the Camaldoli's Eremo: we didn't know that there was snow there, we were so happy! Then we have spent our New Year's Eve at home, cooking all together, eating and jokin:, we have had really a great great time there! For this very simple night I wore something casual but rich in colours in order to start this 2012 with joy and happiness! And you girls, how have you spent the New Year's Eve? The best wishes for an amazing year!
.
OUTFIT:
COAT:
FORNARINA
HAT:

BERSHKA
SHOES:
PRIMARK
PULL + SHIRT:
H&M
SCARF:
OVS INDUSTRY
PANTS:
PEPE JEANS
INFO:
PICS
by Giovanni Gambassi (He's handsome, isn't it? :D)
LOCATION:
Eremo di Camaldoli
.
.
Già mi segui su Facebook? Segui i miei aggiornamenti quotidiani, le mie avventure e le notifiche in tempo reale dei miei post cliccando su LIKE :D
Are you following me on Facebook? Follow my daily uptodates, my adventures and the reminders of new post just clicking LIKE :D
Condividi