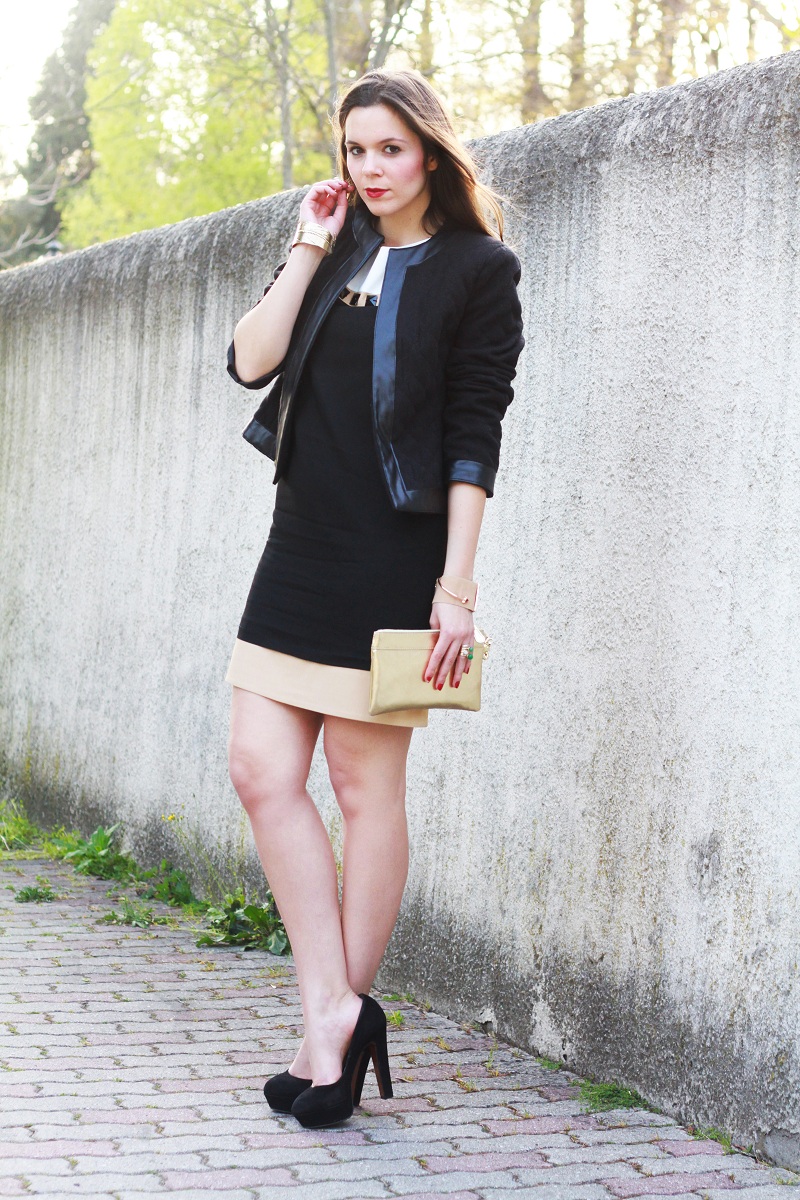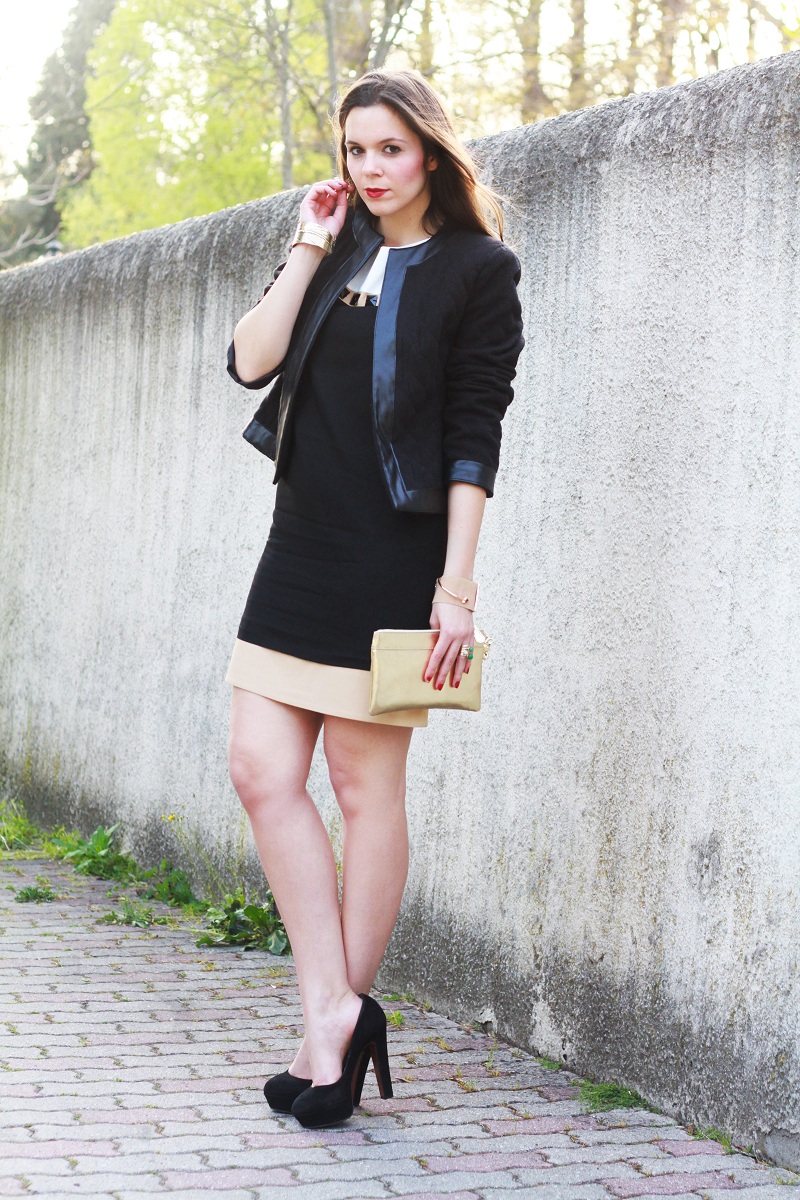 Buongiorno splendori! Come state? Dopo la giornata speciale trascorsa in compagnia di Stefanel a Milano (Vi farò vedere tutto appena arriveranno foto e video ufficiali!), sto approfittando di questi due giorni a casa, prima del weekend che mi aspetta a Bologna e in una tenuta toscana e del quale vi parlerò presto, per fare il famigerato 
cambio dell'armadio
 e il cambio della 
stanza delle scarpe e degli accessori
(Che ne dite di un video a lavoro finito?). Pregate per me, mi aspettano ore di inferno, ehehe! Dopo le chiacchiere, torniamo all'outfit di oggi! In molte mi chiedete nelle vostre email consigli per come vestirsi in determinate occasioni: ecco dunque l'outfit che ho indossato per il mio
mesiversario 
con il mio Giova (Sì, nonostante i nostri 6 anni e 3 mesi insieme, continuiamo a festeggiare praticamente ogni mese, siamo incorreggibili!). Ho indossato questo splendido abito di 
Byblos
 sui toni marrone, bianco e nero con applicazioni (Lo sapete che la collezione è 
acquistabile online
?), una giacca trapuntata con profili in pelle, un paio di pumps semplici e la pochette-bracciale oro. Fatemi sapere cosa ne pensate! Vi abbraccio forte!
Good morning ladies! How are you? Yesterday I spent an amazing day together with Stefanel and some others international bloggers (Can't wait to show you guys official pics and videos!). I'll be home for two days then I'll go to Bologna: so I'm taking advantage of some free time to change my shoes and clothes closets, from winter to spring\summer. What do you think about a video when the work will be over? But let's talk about today outfit! Lot of you girls write me asking for special occasions outfits: well, let's go with that! Today I'm wearing a special outfit that I wore for the anniversary with my BF Giovanni. I'm wearing a stunning Byblos dress (Byblos is now selling online 

HERE

), a black jacket with leather details, a golden purse with bracelet and simple black pumps. Let me know what do you think! A big hug!!
Pics by Gabriele Colzi
I'M WEARING:
DRESS: 
thanks to 

BYBLOS
JACKET: 
RINASCIMENTO
BAG: 
SILVIAN HEACH
SHOES: 
B&H
LIPSTICK:
 KIKO
NAILPOLISH: 
DIOR
Condividi